How to Make Vanilla Sugar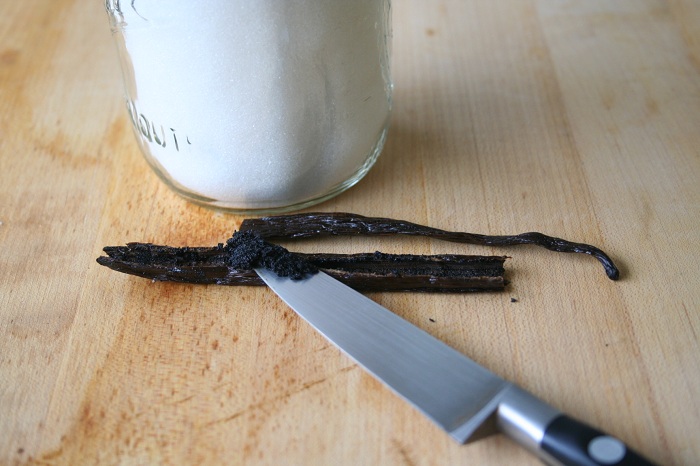 The holiday season is officially upon us and baking season is about to begin. Right now is the PERFECT time to make Vanilla Sugar so you can use it for all your holiday cookies and cakes. Vanilla sugar makes a great gift for your baker friends!
Vanilla sugar is SUPER easy to make but does take 2-3 weeks to mature and get the best flavor.
You can use vanilla sugar in place of regular sugar in recipes for an extra vanilla punch or even in your morning coffee.
I had some extra vanilla beans from my project yesterday making vanilla extract so I thought I would make some vanilla sugar for me and my friends!
This is what the final product looks like in a jar.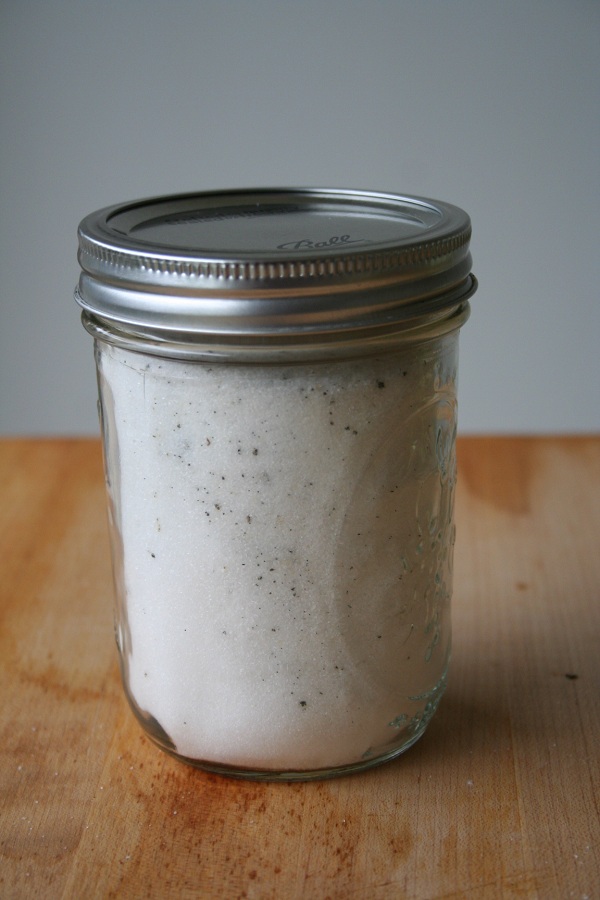 How to make Vanilla Sugar
You will need:
2 cups of sugar
vanilla bean
16 oz jar (I like to use the mason wide mouth pint jars because they hold 2 cups)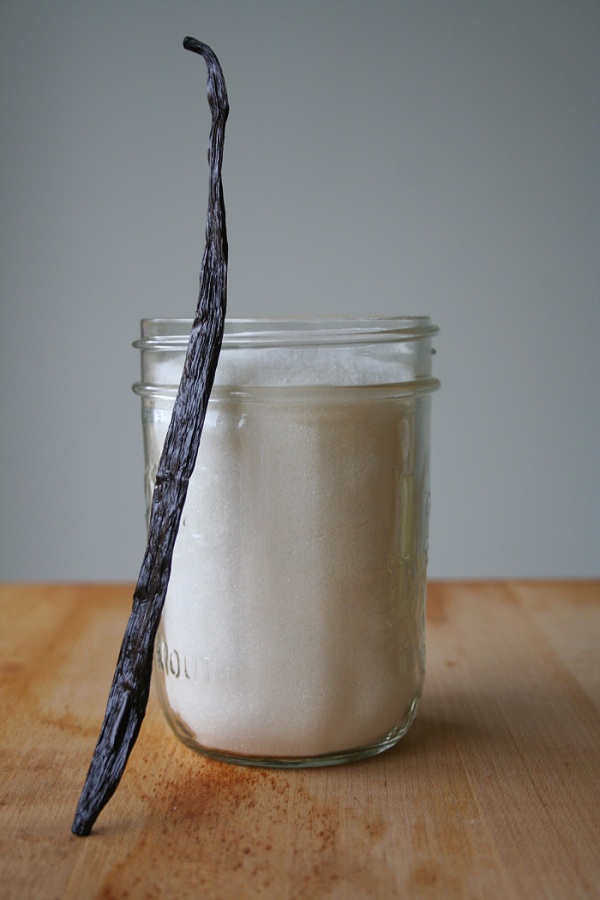 1. Cut vanilla bean in half then cut it open.
2. With the back of your knife, scrape the seeds out of the vanilla bean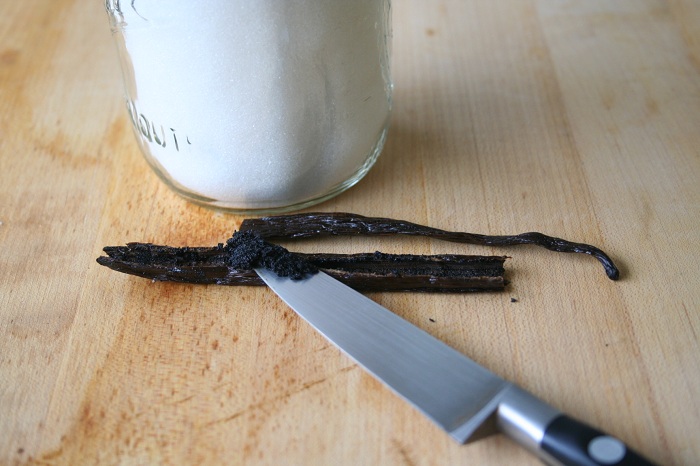 3. Mix into the sugar using a fork.
4. put the vanilla bean pods in the sugar, close the jar and shake.
5. Wait 2-3 weeks before using the vanilla sugar shaking the jar every once in a while.