Meyer Lemon Dijon Salad Dressing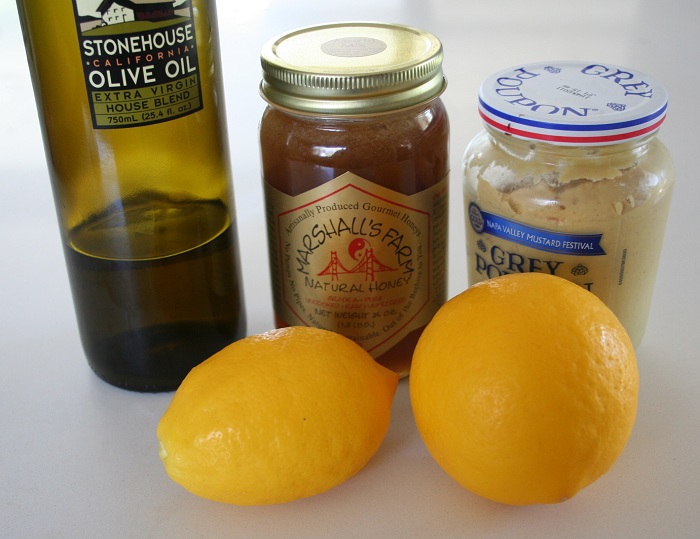 It's time to lose the extra winter weight I put on.  We have our trip to cabo and our weekly pool days so it is time for me to get back into bathing suit shape.
I rarely use store bought dressing.  It tastes off to me now and I do not like the weird ingredients that are put in to preserve the dressing.
Here is a simple recipe for salad dressing.  It is very refreshing and light.
Meyer Lemon Dijon Salad Dressing
Ingredients:
1/2 cup lemon juice (about 2 lemons)
3 TB honey
3 TB Dijon
1 1/4 cup olive oil
salt
pepper
Whisk all the ingredients together.  Will keep at room temperature for 1-2 days and longer in the refrigerator.