Landscaping progress in our Eichler backyard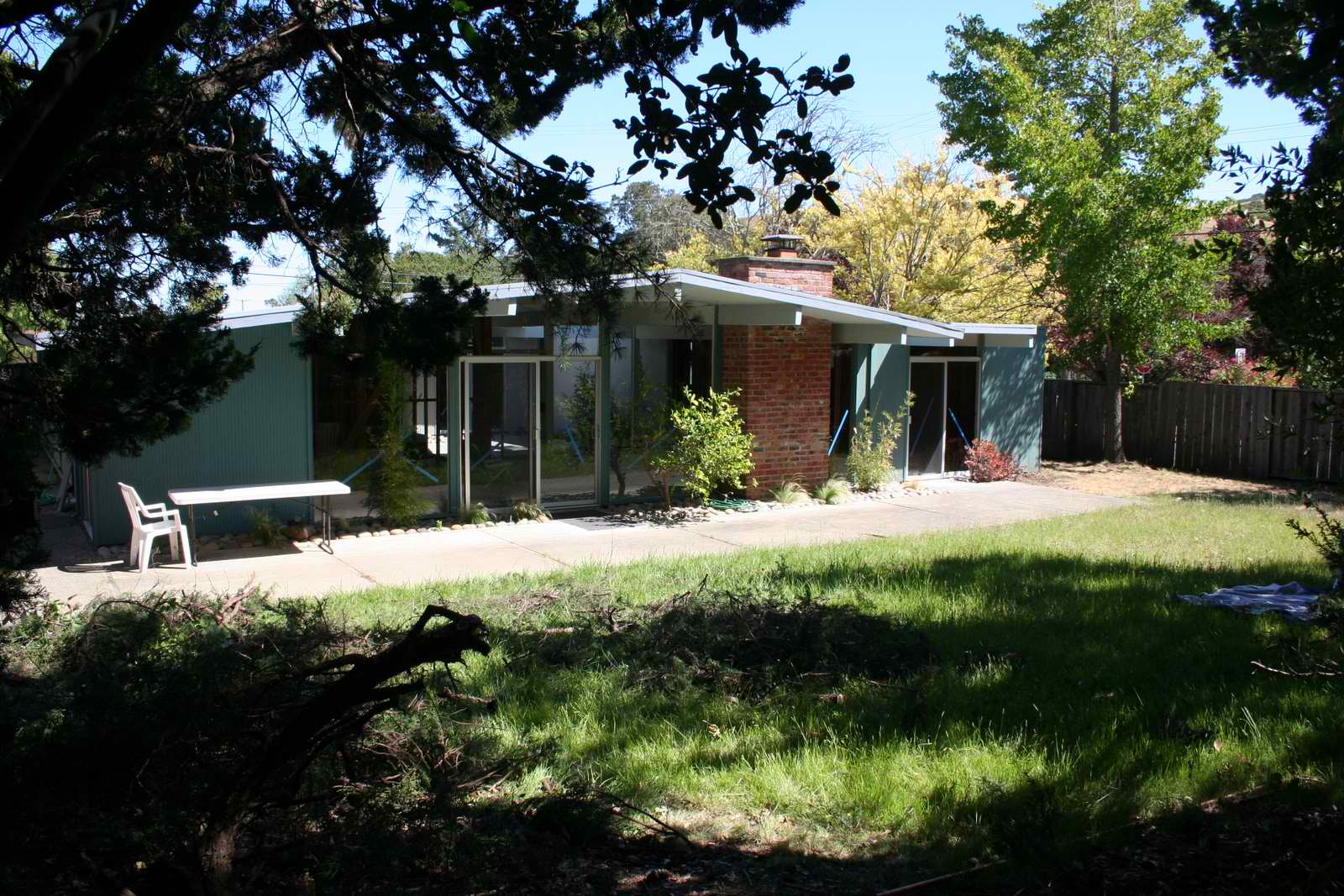 While we're on hold waiting for building permits, we're taking the opportunity to work on the yard. This weekend we removed a couple of huge juniper bushes. I attach the before and after pics. I also took a pic of the back of the house from the newly excavated corner of the yard.
We left a little bit of them for the opportunity to practice collecting wild trees for bonsai. Junipers are very popular bonsai specimen. I also attach a pic of Tammy and Jack enjoy hanging out in the yard while I use my new electric chainsaw.