Eichler Electrical Main Panel Upgrade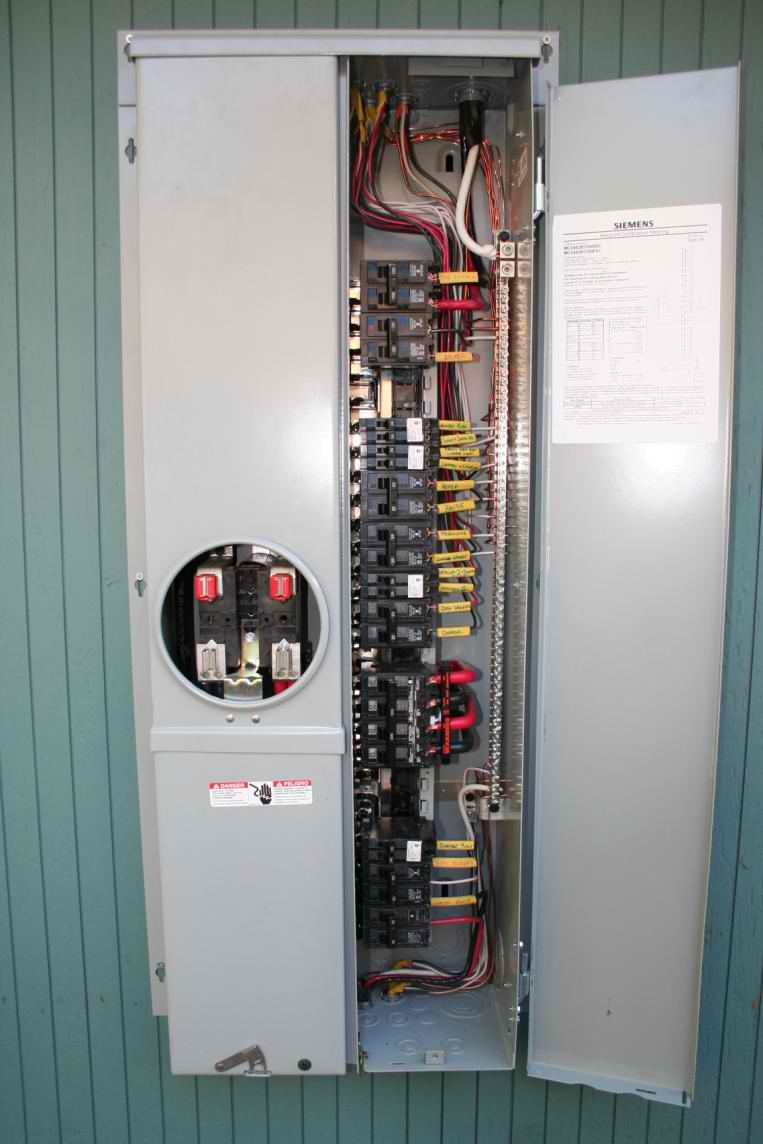 We started out putting the new panel right next to the old one, but then realized that it would be very close to the gas meter, and code states that there should be 3 feet of clearance in all directions so we moved it over. Moving it also made it easier to drill for the new mast since the beam doesn't extend all the way across the wall in the garage.
We also ended up installing a sub panel on the bedroom 'wing' of the house to make the wiring job a little easier.
The only part that PG&E played in our main panel upgrade was to move the line from the power pole from the old mast/staff to the new one that I installed and had ready to go. They ended up running a new line down from the power pole since I had added 7 feet of distance from it to the new mast.
PG&E took about a month to come out and do the swap, but they were pretty easy to work with, and didn't charge us. When I called in to request the upgrade, they took my info over the phone and submitted an application for me, so I never had to fill one out myself.
They removed the old meter from the original 100amp panel and installed a new digital meter in the new 200amp panel.
Everything else was done by myself and our electricians (my Dad and Uncle).
Also attached are a couple pics of the new/old masts before the power line was moved by PGE.