Eichler renovation update, Electricity, HVAC, Tile, and Paint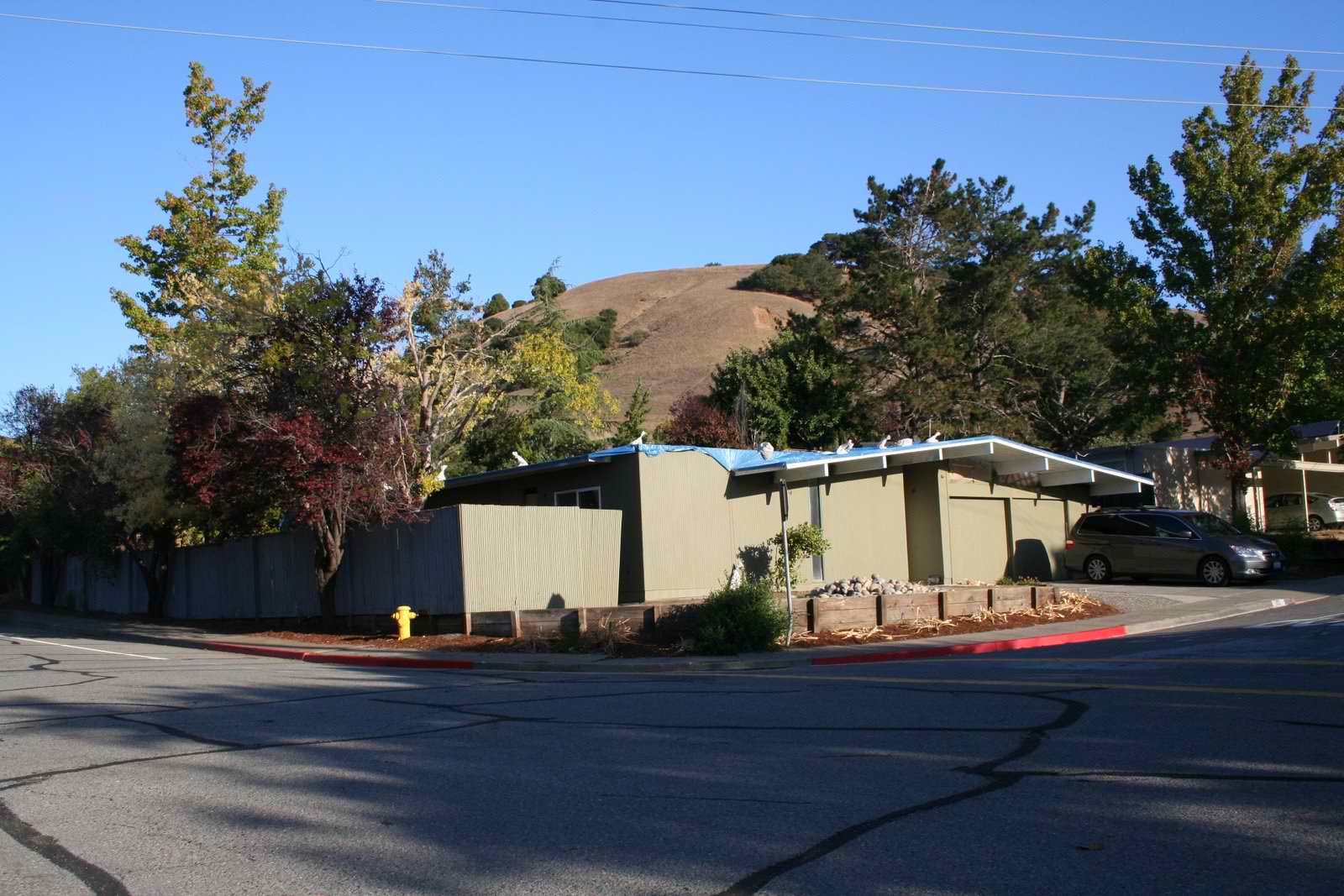 PG&E was nice enough to run a new cable from the power pole to our new 200amp service mast for free.
The Fire Sprinklers have been approved, and the HVAC inspection is today.
My surfing buddy, Kit, is starting to float the tile for the guest bath tub surround today.
Tammy's uncle, Sang, was nice enough to spend 4 vacation days helping me paint the exterior recently. It' almost the same color of green as my parent's house.
I primed and painted the interior last week as well with the help of Marcelo, who has done 50% of all of the work on this house w/o a single complaint. Thanks Marcelo.
This weekend my Dad and Uncle Dave are coming back down to help install the switches, outlets, and fixtures.
We plan to install the cabinets on Monday and hope to start the floors shortly after that.
Here are a few pics: