Ace Pepper Progress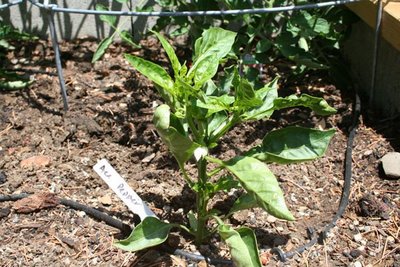 I just wanted to post some pics of my Ace Bell Pepper. This plant is supposed to be a good producer and not have a problem with blossom set. It is also supposed to be smaller (between 18-24 inches tall).
This is my ace bell pepper May 23, 2009.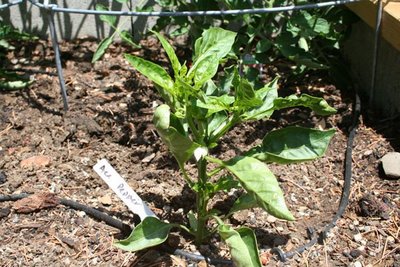 Here it is just over 1 month later. There are about 10 little peppers on it. The biggest pepper about 2.5-3 inches long. The plant is pretty small. Probably about 18 inches tall if that.