New Tomato Varieties 2012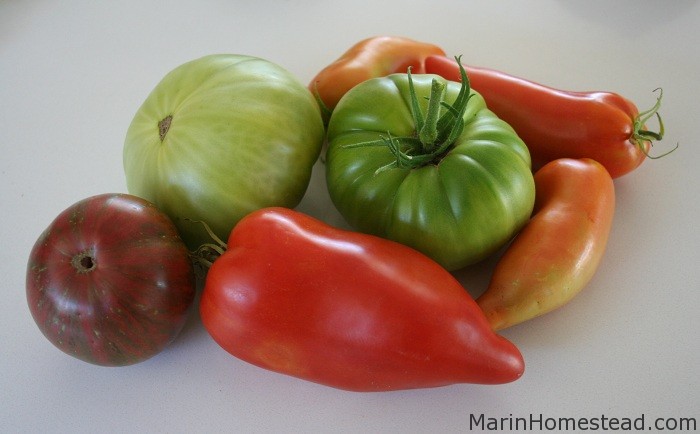 We have some great new tomato varieties in our garden this year.
This year we added San Marzano Redorta and Aunt Ruby's German Green.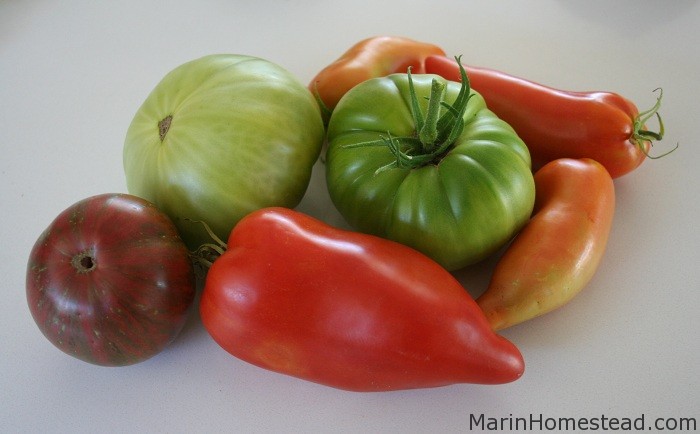 San Marzana Redorta is a great looking paste tomato.  It has a beautiful shape and people always ask if it is a bell pepper.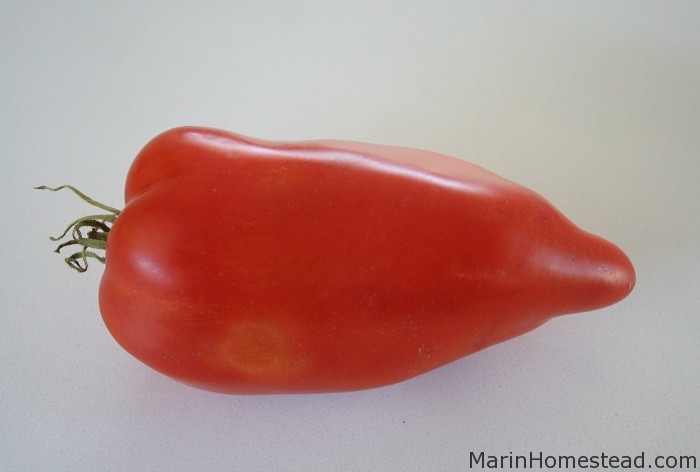 It is very similar to the regular San Marzano tomatoes but are much bigger.  This is a tasty tomato and very meaty.  Great for sauces or just eating in salads.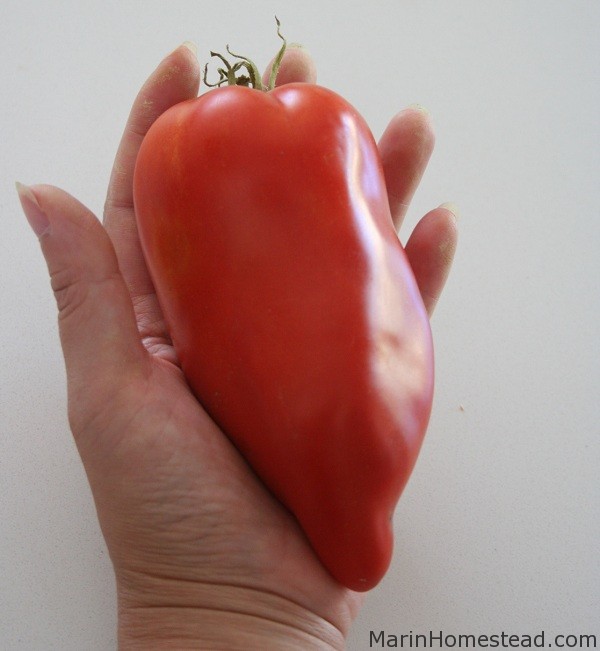 The next tomato we added was the Aunt Ruby's German Green.  This plant gets humongous and is the biggest plant in the garden even though we have some other big varieties like the Marvel Stripe.
Tastewise green tomatoes are not my favorite but I love adding them to my heirloom tomato salad for the color contrast.  Many people ask me when you can tell a green tomato is ripe and it is really quite easy.  Usually a yellow blush will form and the tomato will soften a bit.