Yogurt Thyme Chicken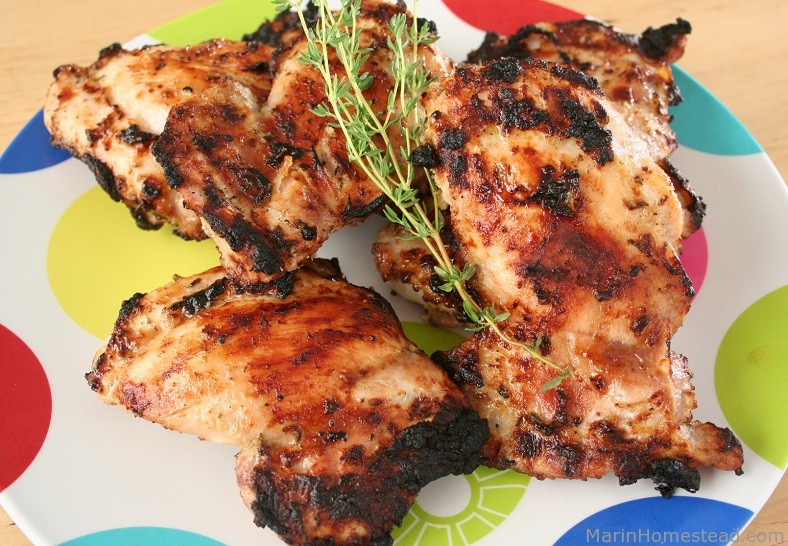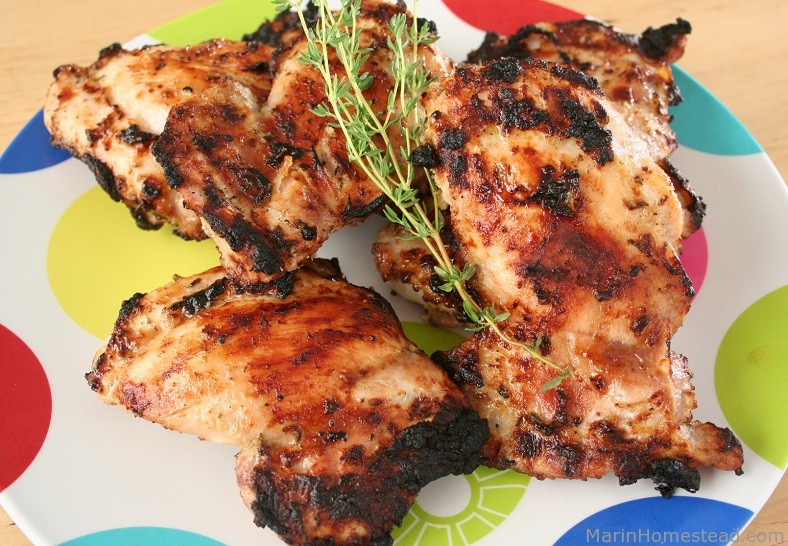 I put some thyme in the garden 2 years ago and it never did much.  I would be able to get some sprigs here and there but it always languished compared to the rosemary, mint, basil, chives, sage, etc.  It was our slowest growing herb which was too bad because I LOVE to cook with it.  I put it in my brines, sauces, rubs.  I just LOVE thyme.
For some reason, this year the thyme took off.  Here is a picture of it AFTER we hacked it in half and planted part of it in a non-prime garden spot.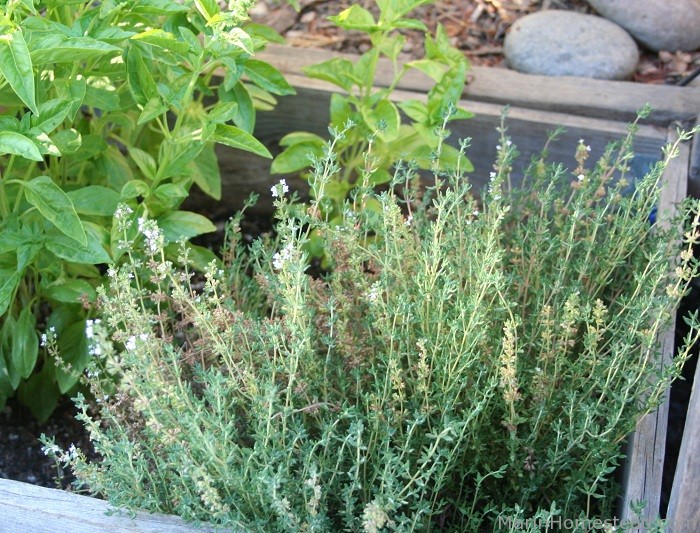 Since I have an abundance of it, I decided to make some Yogurt Thyme Chicken.  The kids love it and it is really simple to make.
Yogurt Thyme Chicken
Makes 6-8 servings
Ingredients:
1 cup of plain yogurt
4 Large cloves of garlic minced
1/4 cup of olive oil
1 TB salt
1 tsp ground pepper
1-2 TB chopped thyme
6-8 boneless, skinless thighs or breasts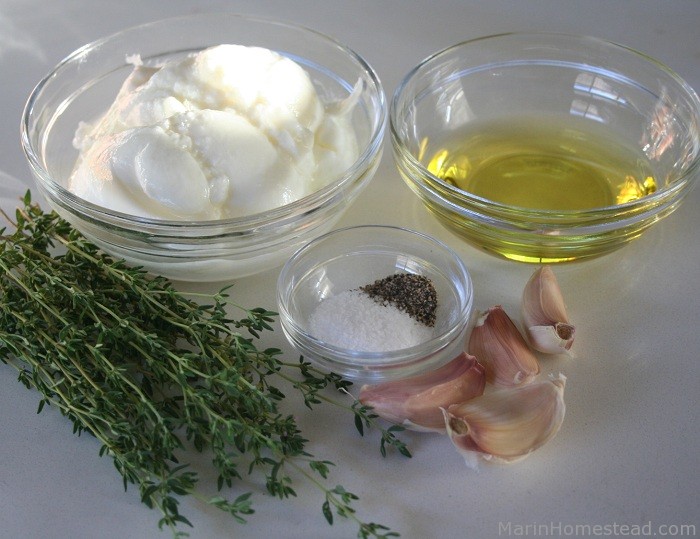 Directions:
1. Combine all the ingredients and put in a ziplock bag. Let marinate for at least 2 hours or overnight.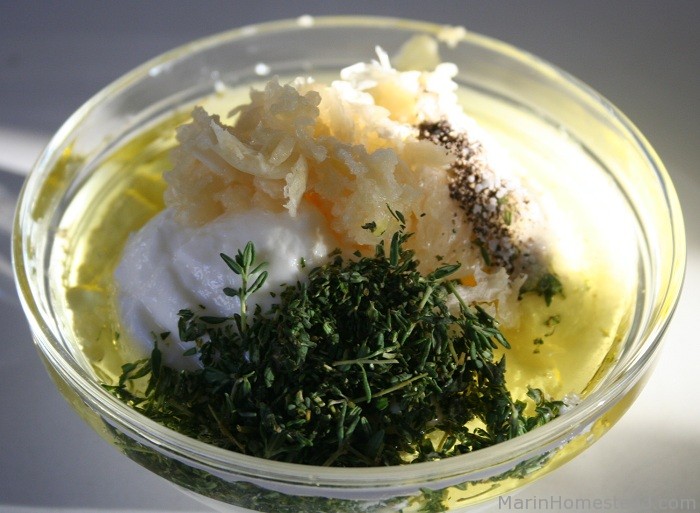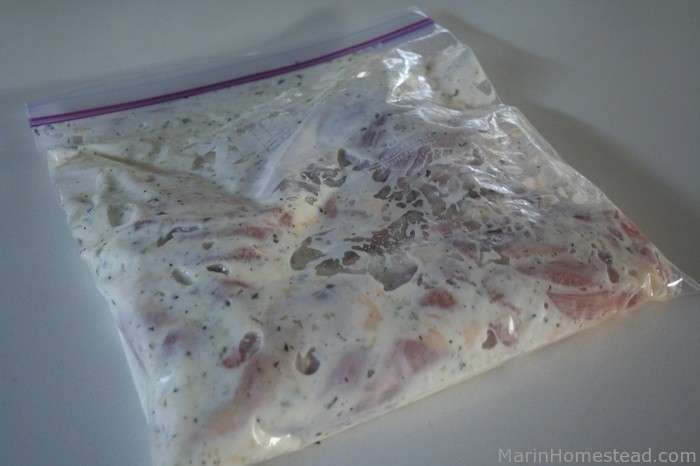 2. Remove chicken from bag and grill over medium heat until cooked through and juices run clear.