Youtaio – Chinese Donuts (Recipe & Pictorial)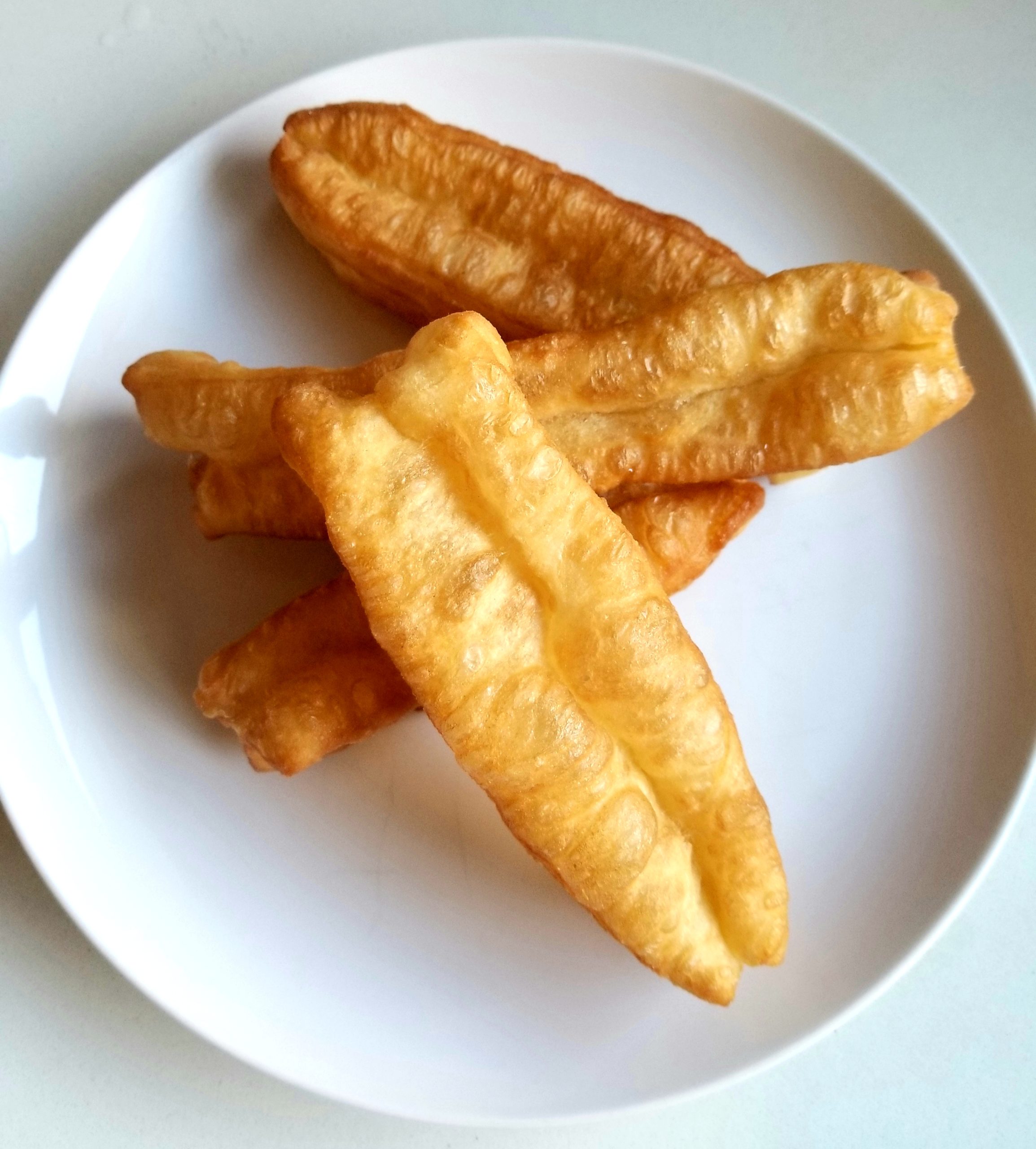 It is the day after Thanksgiving and I am going to cook a traditional Turkey Jook (or Congee) with the bones. We love a good congee especially the fried donuts but they are nearly impossible to find in Marin so I decided to make them. They are quite easy to make and you can mix them in a bowl without a mixer.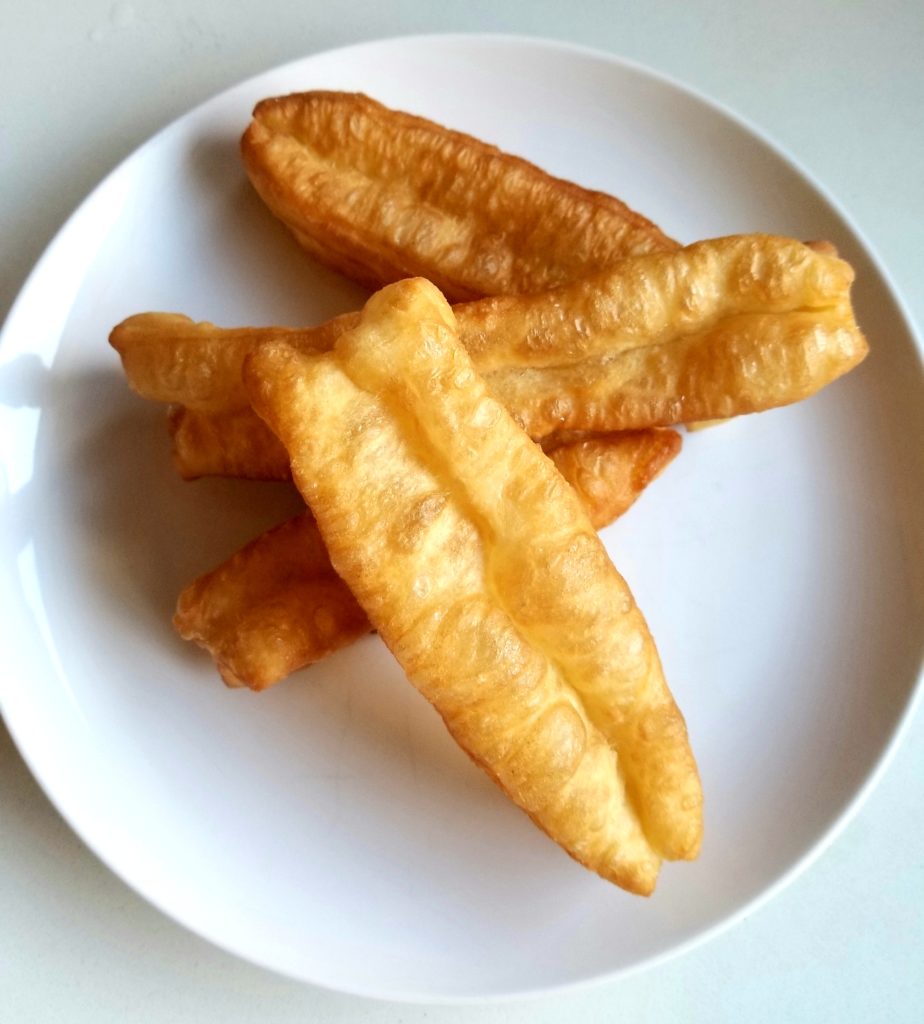 Ingredients:
1 tsp yeast
1 tsp sugar
3/4 cups warm water
1 egg (scrambled)
2 1/2 cups all purpose flour
3/4 tsp salt
1 tsp baking powder
1 TB olive oil
Oil for frying
Directions:
In a bowl, mix yeast, sugar, and warm water and let sit for 5 minutes. It will get a little foamy.
While the yeast is getting foamy, mix flour, salt, and baking powder in a mixing bowl. Add water, yeast, and scrambled egg and mixed thoroughly and dough forms a ball. Let dough sit covered for 20-30 minutes.
After 30 minutes, add the oil and mix into dough until completely incorporated. Cover dough again for 40-45 minutes.
Heat up oil during the last 5 minutes of waiting for the dough to rise.
Flour dough and form into a long roll about 1.5 ft long. Then roll out until dough is about 1/4 inch thick and 2 inches wide.
Cut dough into 1 inch thick strips. Using a chopstick dipped in water, press into every other strip to moisten the middle of the strip. Then put the un-moistened strip on top of the moistened strips. Use a dry chopstick to press down the middle again to attach the 2 strips down the middle.
Stretch out the dough pieces. They should stretch to at least double the length.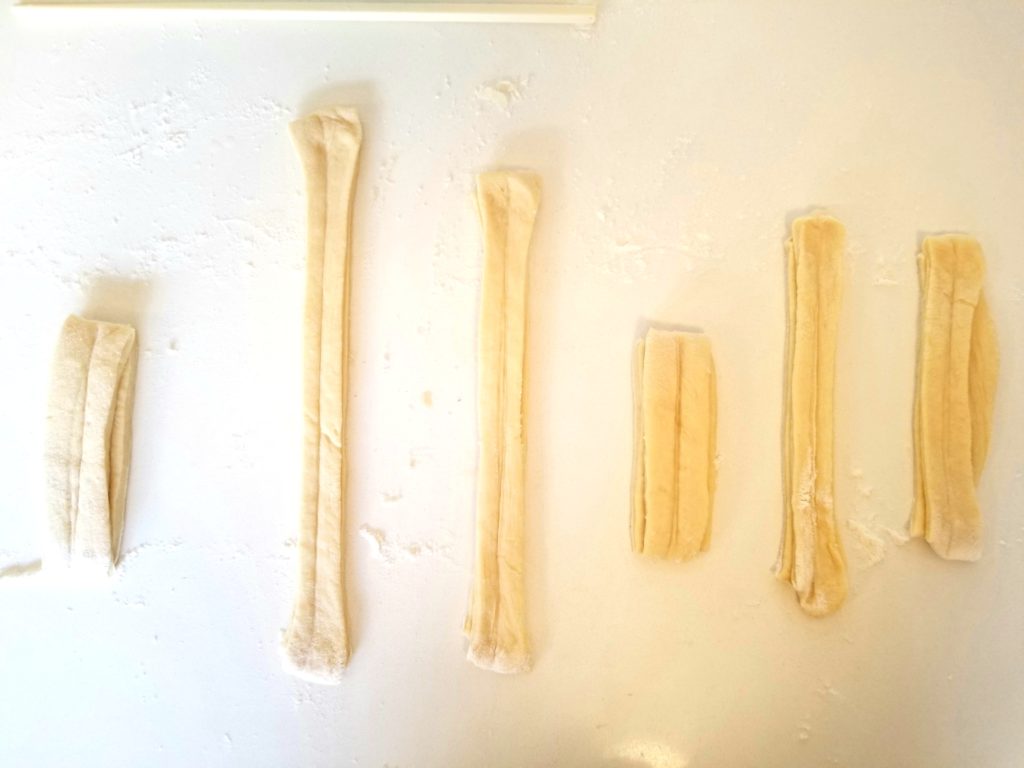 Fry turning often in the beginning to make sure they puff up.