Bun Cha (Vietnamese Lemongrass Meatballs)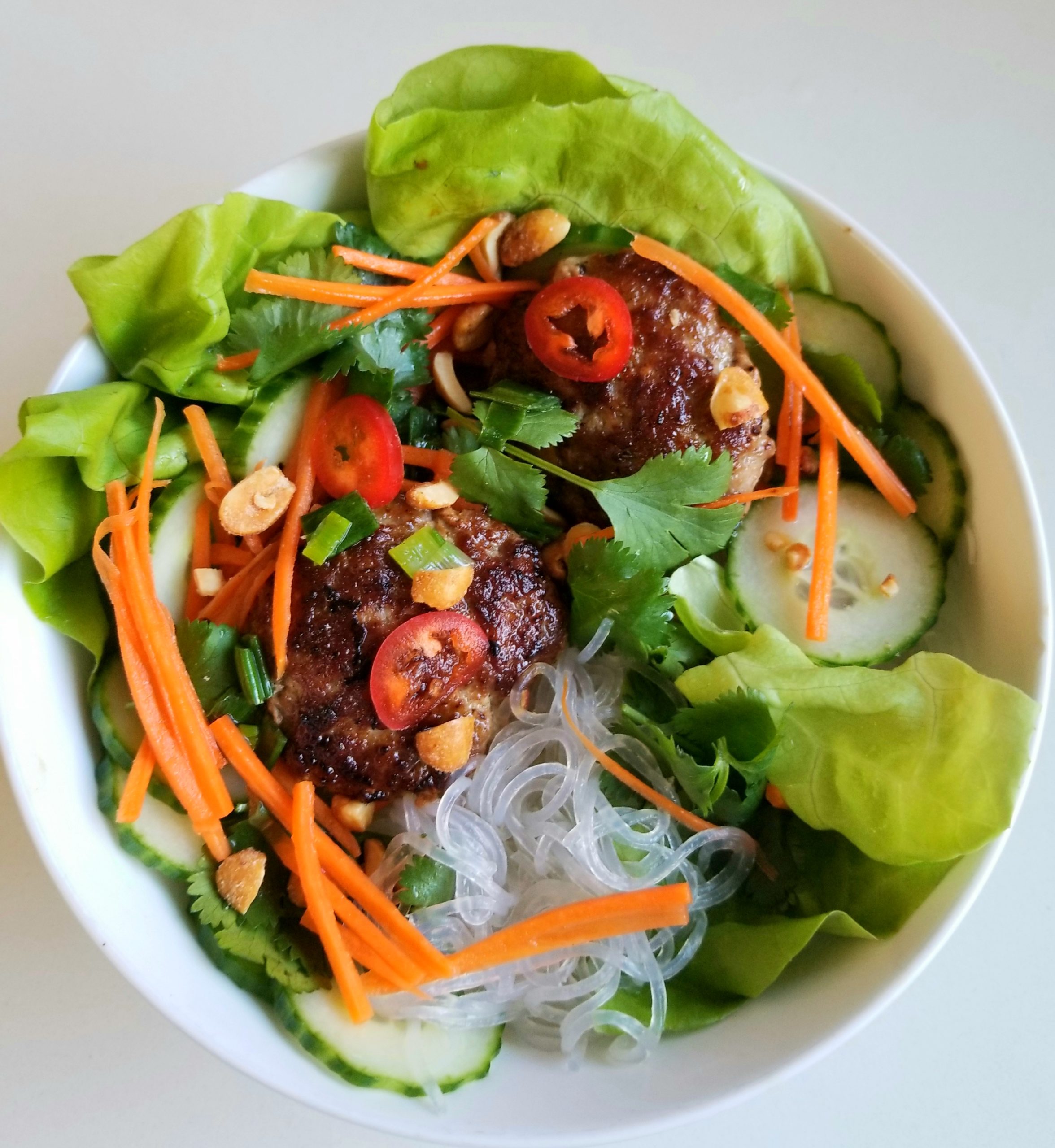 This is an easy and affordable meal that is healthy and delicious.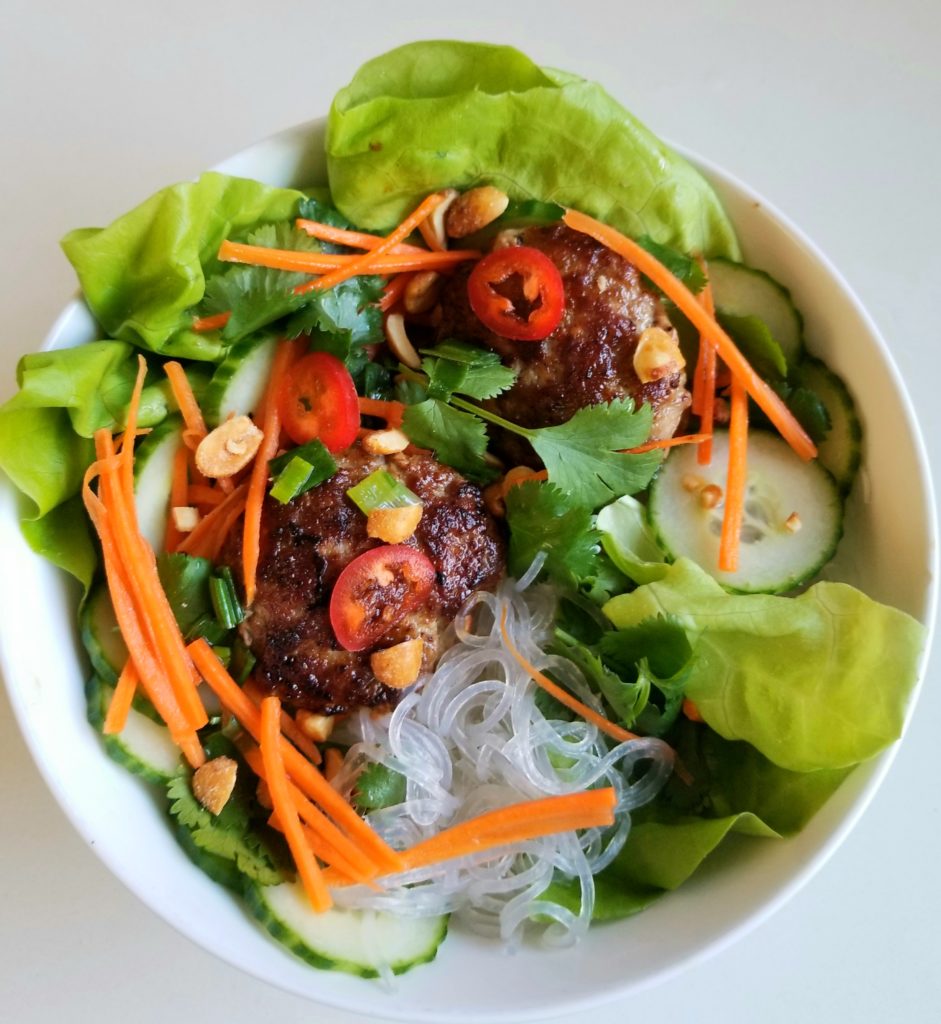 Ingredients (makes 4 servings)
2 lbs ground pork
1 small shallot
1-2 stalks lemongrass
3-4 cloves garlic
1 TB fish sauce
2 TB oyster sauce
1 TB oil
1 TB sugar
1 tsp ground pepper
Directions:
I use a mini food processor to finely mince lemongrass. Once lemongrass finely minced, add garlic and shallots and finely mince.
Add all the ingredients in a bowl and mix well. Form golf ball size meatballs, then smash so they are like mini hamburgers. Leave in fridge covered for 1-2 hours or overnight.
You can either grill the pork patties or cook on the stove over medium heat. I like to cook on a cast iron pan. Make sure to not to let the meatballs burn since there is sugar in the meat mixture.
4. You can serve these so many ways. We like to serve them over vermicelli noodles or rice We also like to make lettuce wraps, rice paper rolls, or put them in banh mi sandwiches.