Potstickers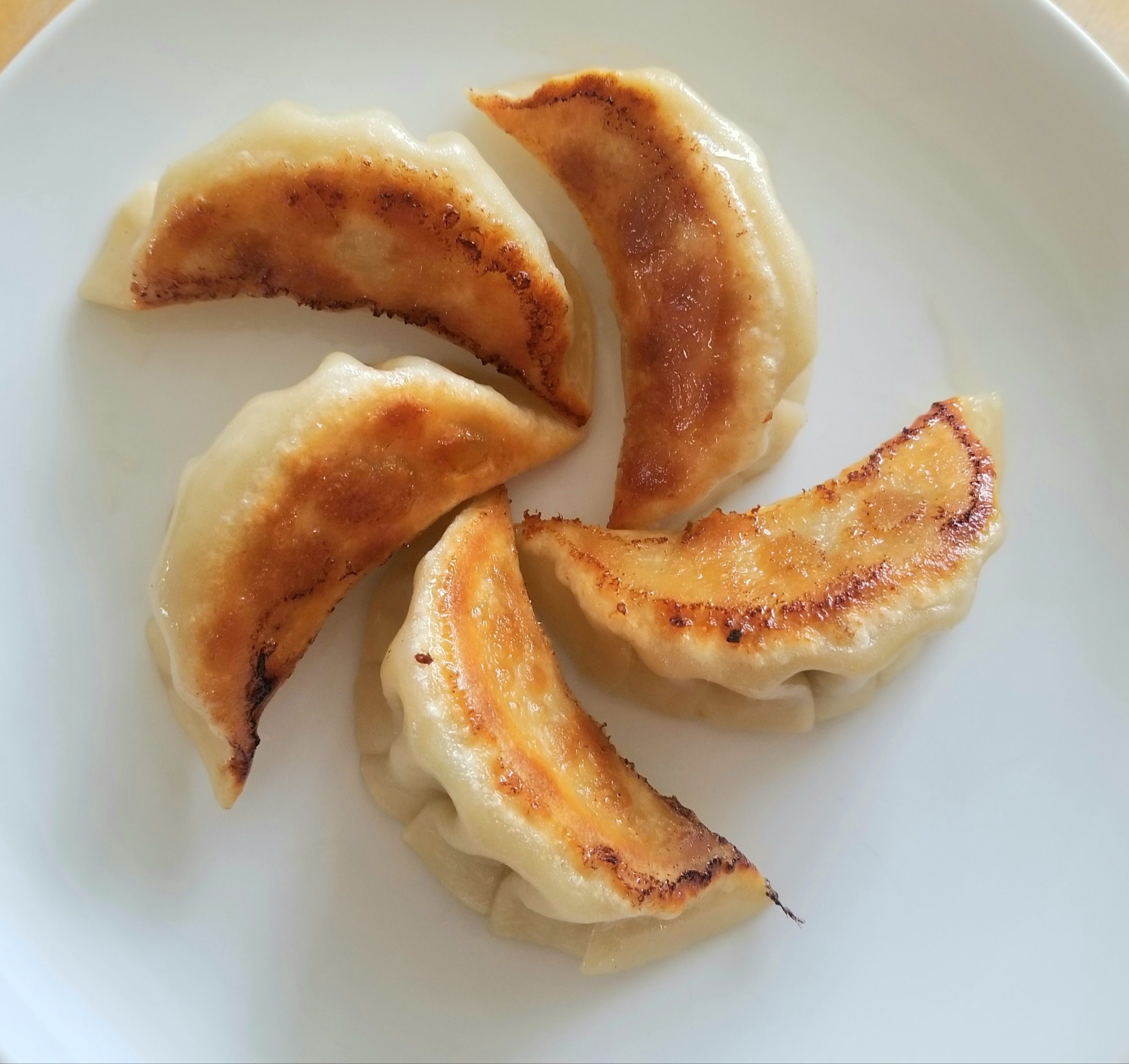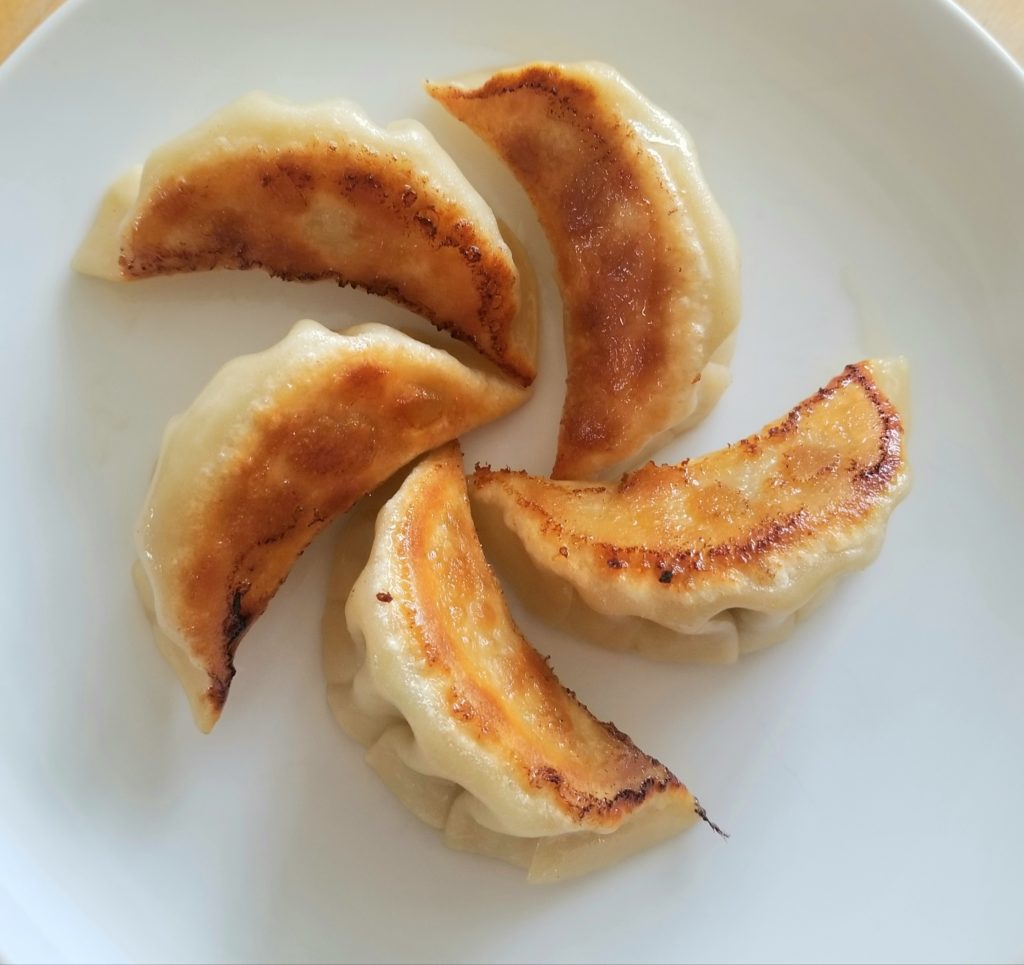 We love potstickers. I honestly cannot make enough for my family. We can easily eat 3 dozen at one sitting. Whenever I make them, I try to make at least one batch of not more. They freeze really well and you can cook them directly from the freezer.
This recipe has cabbage and chinese chives in it but you can substitute other green, leafiness like green onions and spinach or kale.
Ingredients:
1 1/2 lbs ground pork
3 bunches of chinese chives
1 small napa cabbage
2/3 cups chinese Shaoxing wine (or sake)
1/2 cup oil
3 TB soy sauce
3 TB sesame oil
1 tsp salt
1/4 tsp white pepper
3 packs of wonton wrappers
Directions:
Slice cabbage into thin strips then finely chop. Finely chop chives. Put in a bowl and microwave for 2 minutes then drain excess liquid.
Mix pork, chinese wine, oil, soy sauce, sesame oil, salt, and white pepper. Add cooled cabbage and chives and mix for 4-5 minutes to make sure it is mixed thoroughly.
Brush water around edges of wonton wrapper and add filling (about 1 TB), then crimp wontons. Start from the middle and put 3 pleats on either side. Put wonton on a silpat mat to keep from sticking and make sure potstickers are not touching each other.
To cook, heat 2 TB oil in a non stick pan that has a tight lid (glass lid preferred) over medium heat. Arrange potstickers in a single layer (not touching), add 1 cup of water and the lid on. Allow the potstickers to steam for 7-8 minutes. When the water has evaporated the bottoms of the potstickers should brown.
You can also freeze them straight on the silpat for 30 minutes before putting them in a ziplock bag. You can cook them the same way but add a few minutes to the cooking time.