Tammy's Easy Foolproof Sourdough Bread Recipe & Video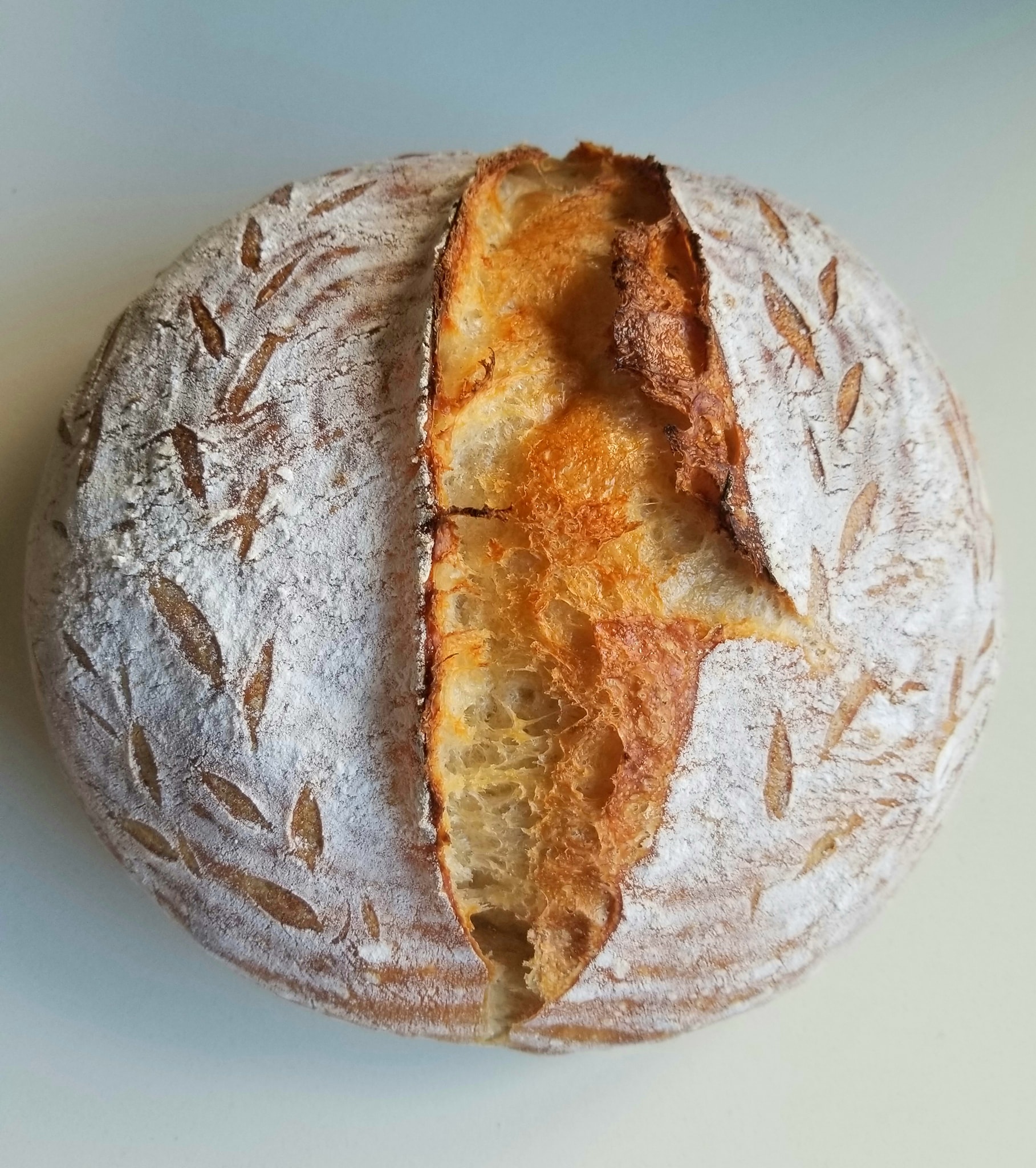 During this Covid-19 shelter in place I took up a new hobby….sourdough bread baking. I have made bread for years but sourdough was new to me. I tried many recipes but was not getting the results that I wanted. I wanted nice ovenspring, tender, open crumb, crispy crust but most importantly I wanted it easy enough that you can add this to your weekly rotation.
I tried other recipes and some were so complicated that they really took the joy out of baking. I have had some new bakers try this recipe with great success.
Here is a video of the steps: Tammy's Easy Foolproof Sourdough Bread Recipe Video
Ingredients
4 cups bread flour
2 tsp salt (2 ½ if you like more salt)
1 ½ cup water
½ cup starter
Steps
Night before: Feed starter the before you go to bed.
In the morning:
Autolyse: mix all ingredients and let sit covered for 1 hr. Dough will be shaggy.
Bulk fermentation Hrs 2-8: do 1st set of S+F until dough forms a ball about 10-15 times. Then do 3-4 more sets of S+F (around 4-8x each) about 30-45 mins apart. You can also add 1 or 2 sets of coil folds. Cover dough between sets.
Let dough rest on counter covered for 3-4 hrs or until doubles. The dough should be bubbly and jiggly. The time may fluctuate depending in room temp. Ideal temp is about 70 degrees. Warmer will be less time, colder may need more time. This time will also vary dependent on how many sets of folds you do. The time from start until putting in refrigerator for final proof should be around 6-8 hrs.
Final Proof: Do last set of S+F and gently shape into a ball and put in floured banetton, seam side up, and covered overnight in the refrigerator.
Baking Day: The next day, preheat oven to 500 degrees.
Take out of refrigerator, flour seam side of dough, and invert onto parchment. Score and put in dutch oven, lid on. Put Dutch oven in oven and turn temp down to 450. Bake on middle rack for 50 mins. If you like more color to your bread, remove lid for last 10 mins.
** You bake straight from refrigerator which will make handling and scoring much easier! **