Tammy's Fresh Tomato Pie or Gratin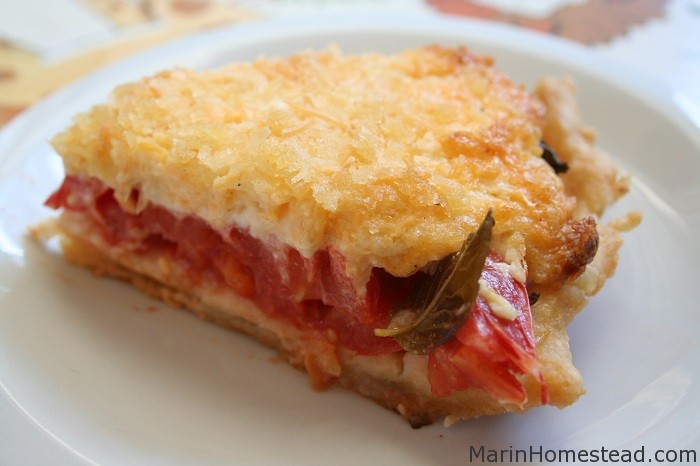 September is here and heirloom tomatoes are cheap at the farmer's market.  Tomatoes seem especially tasty this year, I think because of the lack of rain.  The flavor seems to be more intense, less watered down.
Our tomato plants are doing good.  They are loaded with tomatoes and slowly ripening.  We have some really interesting varieties growing this year.  Our basil plants are going gangbusters.  We can't give it away fast enough.
If you are looking for a tasty, summer dish to make that will impress your family, try this tomato pie recipe.  It is super easy and uses very common ingredients that most households have around the house.
My husband and 3 year old honestly cannot get enough of this pie.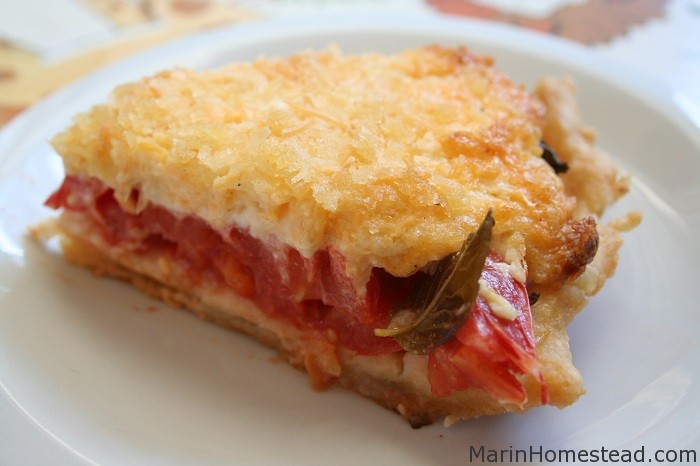 Tammy's Fresh Tomato Pie or Gratin
serves 6
Ingredients:
3-4 large tomatoes thickly sliced (1/2 inch thick) – I like to use thick beefsteaks when I have them
bunch of basil (about 15-20 large leaves)
1/2 cup chopped green onions (3-4 stalks white part)
3/4 cup of mayonnaise
1 tablespoon of chopped garlic
2 tablespoons of grated Asiago cheese – Parmesan can be substituted
3/4 cup grated cheddar
3/4 cup grated mozzarella
1 tablespoon fresh lemon juice
Salt and pepper to taste
Topping:
2 TB Asiago or Parmesan cheese grated
1/8 tsp salt
1/2 cup panko breadcrumbs
1 pie crust (you can use the recipe in the link or a store bought pie crust) baked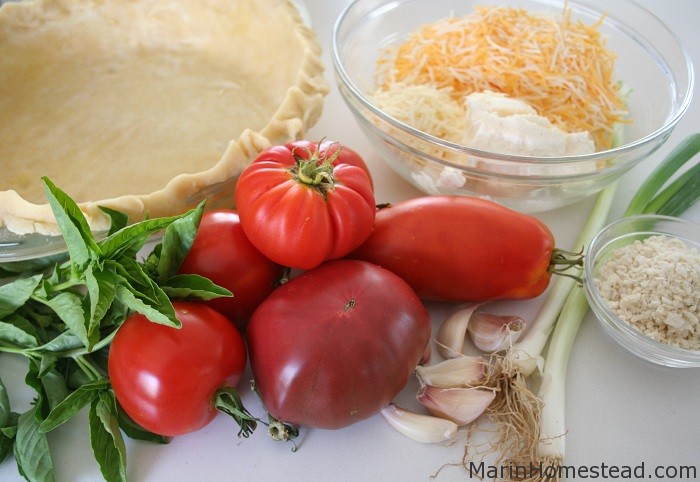 Directions:
Heat oven to 350 degrees
Bake the pie crust for 10 mins until partially cooked. If you are doing the gratin, you can omit the crust.
Mix mayonnaise, garlic, 2 TB asiago cheese, 3/4 mozzarella, 3/4 cheddar, lemon juice and salt and pepper to taste for the mayonnaise cheese mixture.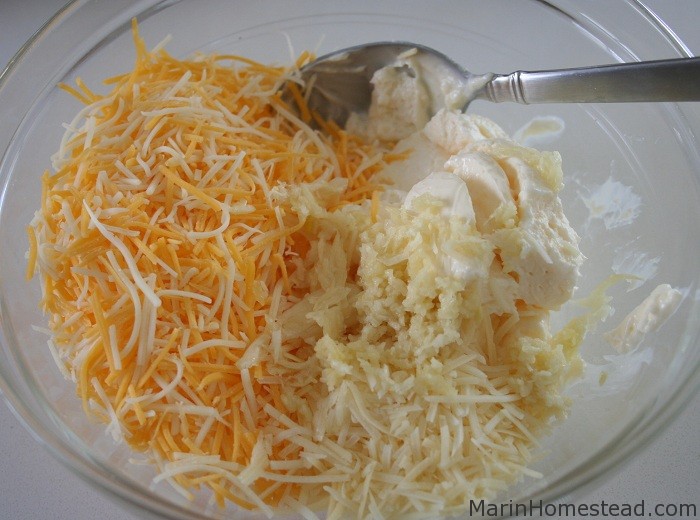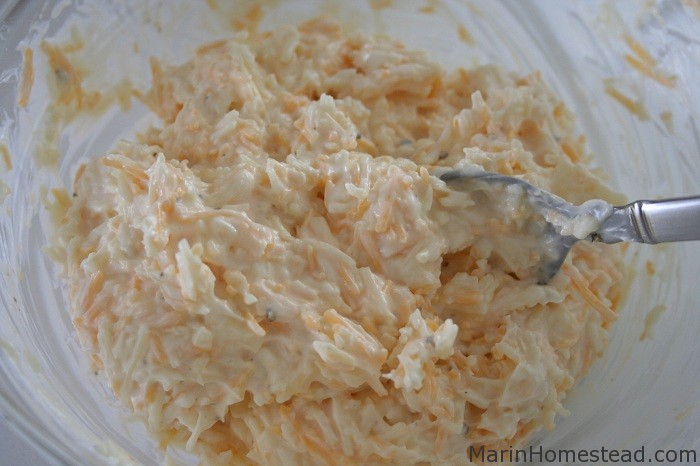 Scatter half of the chopped green on the bottom of a pie dish or casserole pan.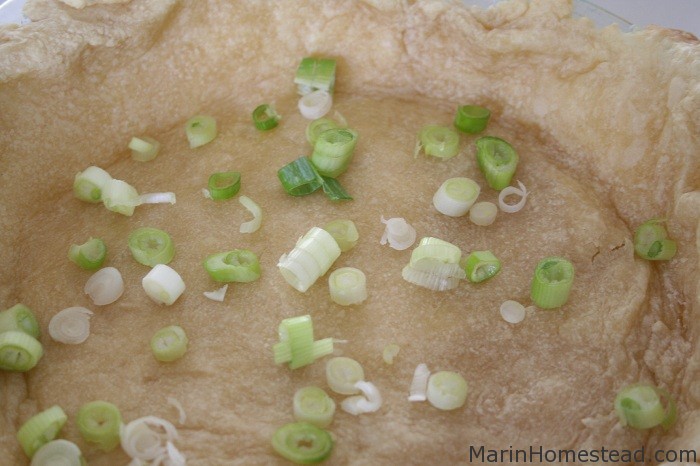 Place 1/2 slices of tomatoes and lightly salt. Then layer the basil leaves over the tomatoes.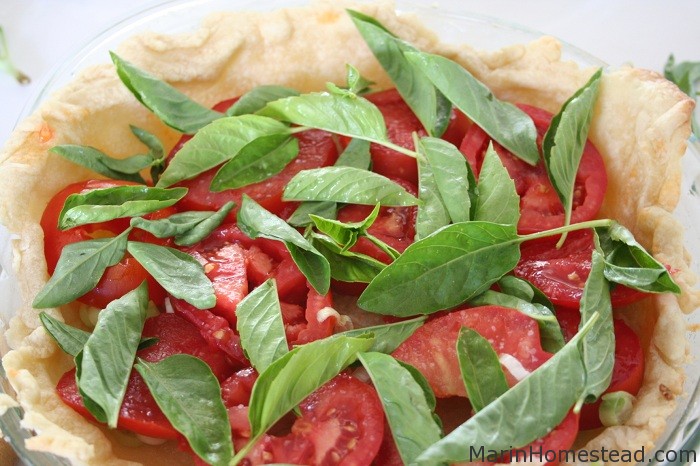 Scatter the remaining chopped green onions, layer the remaining slices of tomatoes. I like to cut remaining tomato slices into quarters and fit them in parts of the pie that seem like they need more tomato.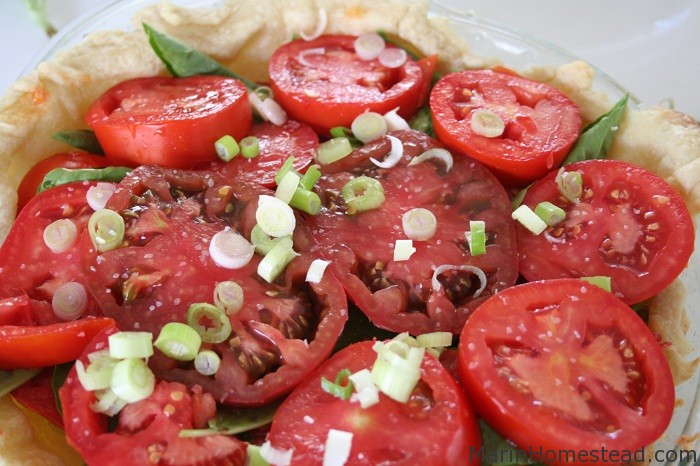 Spread mayonnaise, cheese mixture over the top of the tomatoes.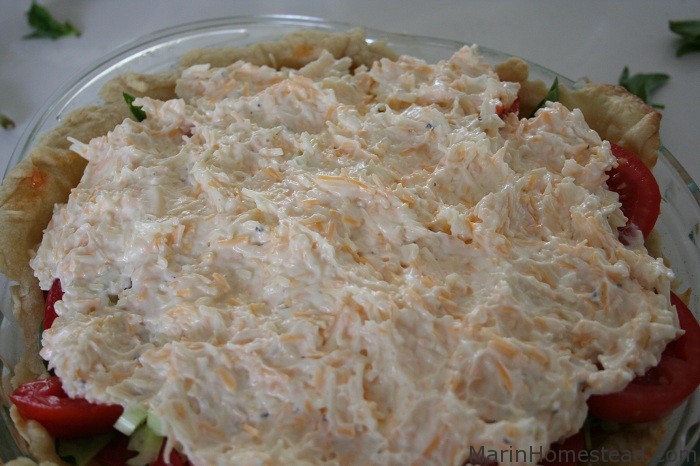 Mix breadcrumbs, salt, and asiago cheese together and sprinkle over the mayonnaise cheese mixture.
Bake for 40-45 minutes until top is golden brown and bubbly.