Perfect Pie Crust Pictorial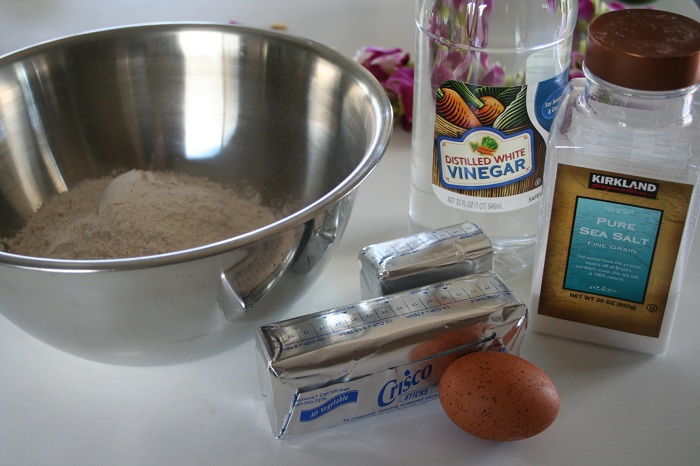 This pie crust is so superior to what you can get in the stores.  It is really simple to make and you can freeze it for later use.
Perfect Pie Crust (makes 3 pie crusts)
1-1/2 cup Butter or Crisco (vegetable Shortening)
3 1/2 cups All-purpose Flour
1 whole egg lightly beaten
5 Tablespoons Cold Water
1 Tablespoon White Vinegar
1 teaspoon Salt
3 TB sugar (optional for sweeter crusts)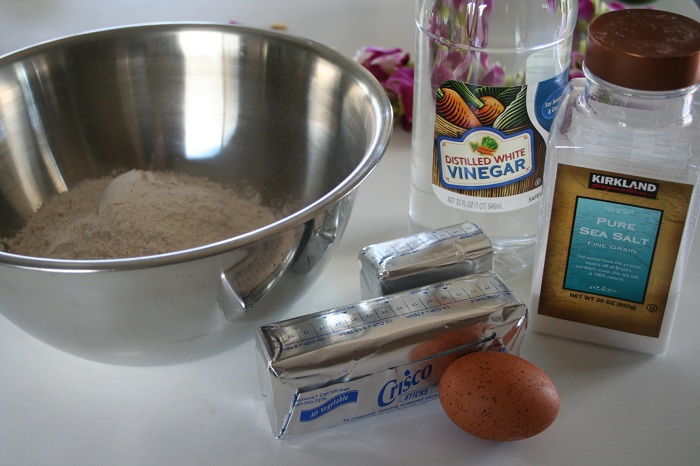 Directions:
Combine the flour and salt in a large bowl. Add in the shortening.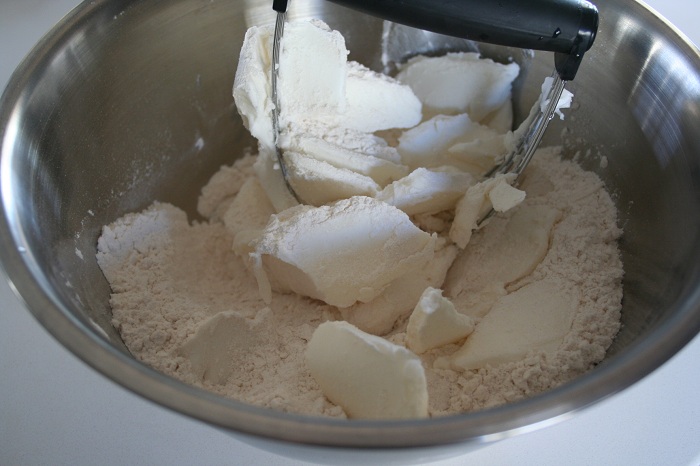 Using a pastry cutter, gradually work the butter and shortening into the flour until the mixture resembles tiny pebbles or really coarse, wet sand. This step should take a few minutes.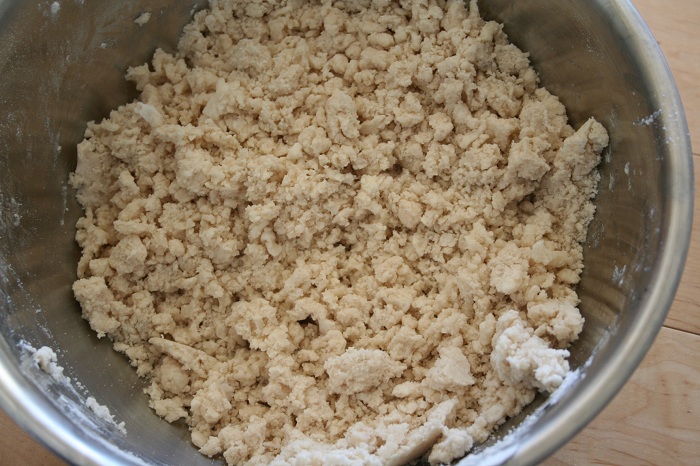 Add lightly beaten egg to the mixture, Then add cold water and vinegar. Stir the mixture until just combined.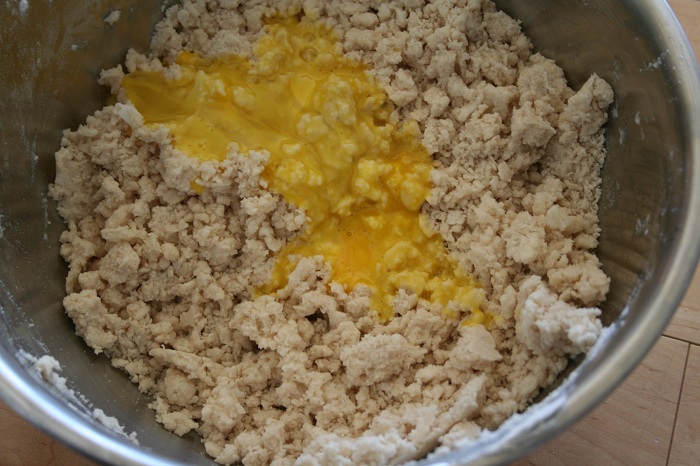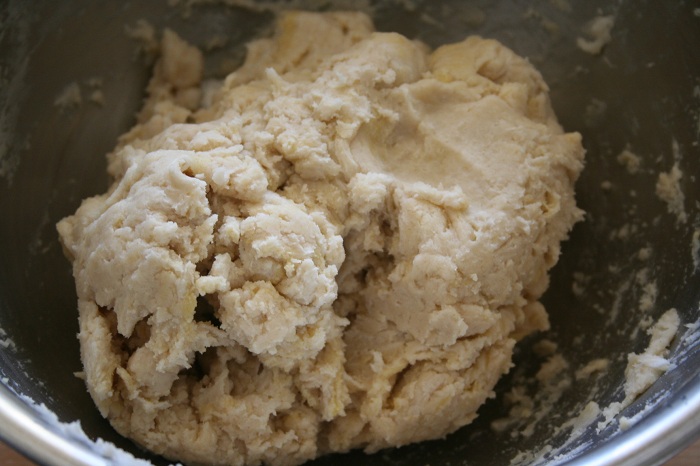 Remove 1/3 of the mixture and put it on saran wrap. Put another piece of saran wrap pver it and gently flatten pie dough to make a disc about 1 inch thick.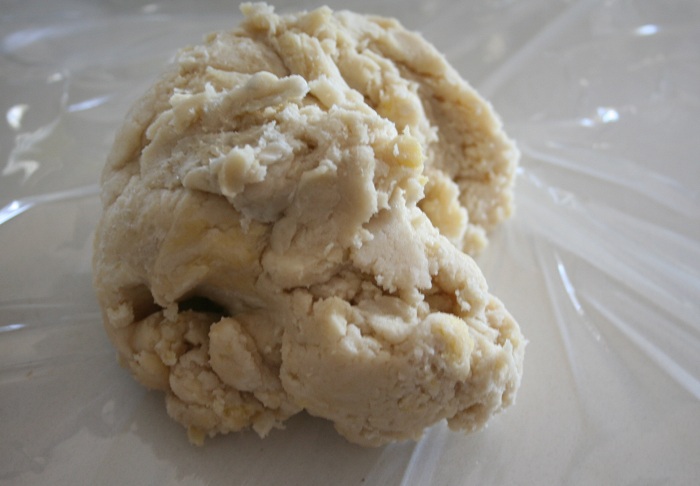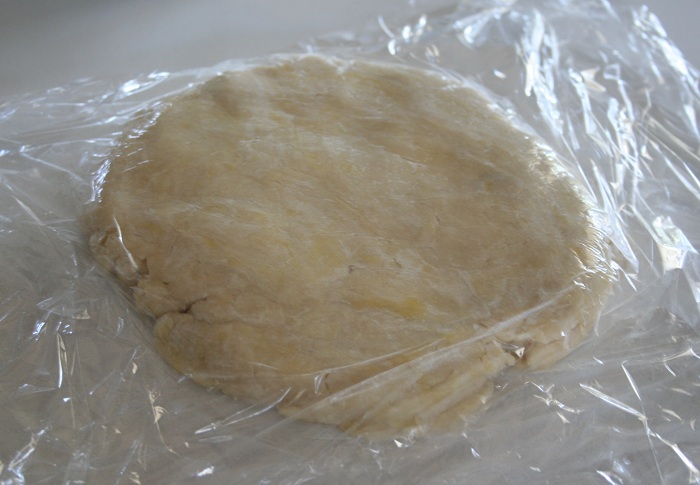 Do the same with the remaining 2/3 of the pie dough for 3 crusts total.
Chill in the refrigerator for 1 hour or you can put in a zip loc back and put in the freezer until you are ready to use.