First Charentais Melon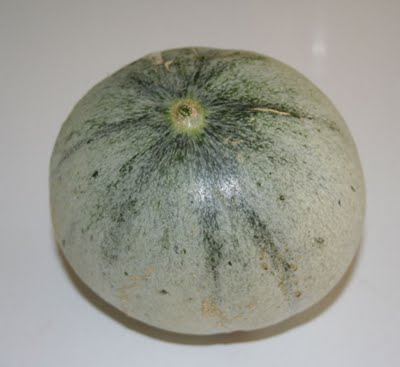 I picked my first charentais melon yesterday. I went to the garden to check on it and it split at the bottom. I was a little bummed because this is the melon I was waiting to eat. Luckily there are 4 more melons on the same vine and the other charentais vine has another 4 melons so hopefully I will be able to experience a vine-ripened charentais melon.
I watered it a few days ago and suspect that is what cause the split. It was picked waaayyy earlier than it was supposed to. I smelled the melon and it smelled sweet from the crack but usually you can smell a ripe charentais yards away it is so fragrant.
I ate the charentais this morning and it was surprisingly good. Very sweet and firm, better than any melon I have bought from a grocery store. I can't wait to see what a "ripe" charentais will taste like! This was quite delicious and I am definitely growing this melon again!!