Melon Plant Update: charentais and honey orange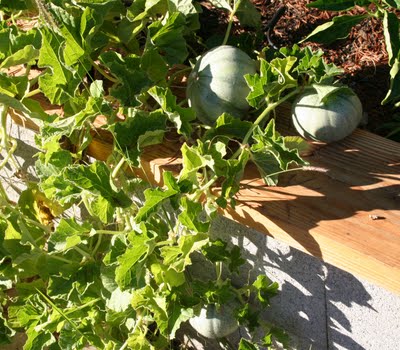 Here is my charentais in the cinderblock garden. I have eaten one melon off this plant and it was delicious and have 4 left. The honey orange melon that was to the left of the charentais has been pulled out because I picked and ate the last melon on it yesterday (I will post pics).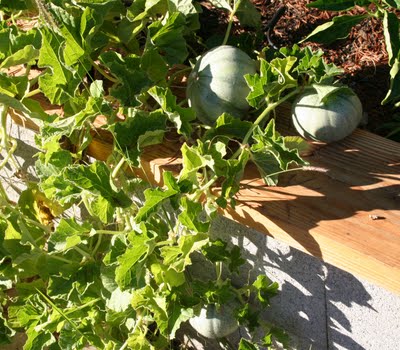 This is my charentais melon plant in the wood garden that is trellised. There are 4 melons on this plant.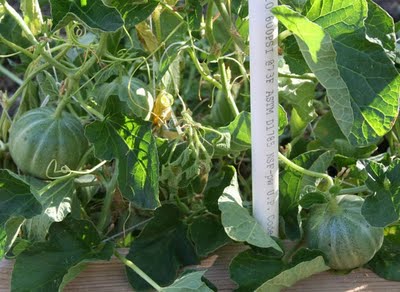 Here is my honey orange in the wood bed that is trellissed. It has 4 melons.