My First Bell Pepper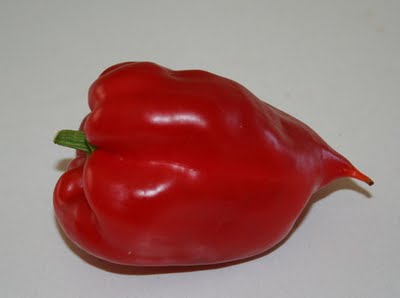 I picked my first bell pepper yesterday. It is an ace pepper and smaller than peppers in the grocery store and the walls are not quite as thick but the flavor is great. I have about 6-7 peppers on this little plant so for the amount of space that it takes it produces pretty well.
Next year I want to add more peppers to the garden and think I will add a jalepenos, serranos, and poblanos.