Spring is Here!!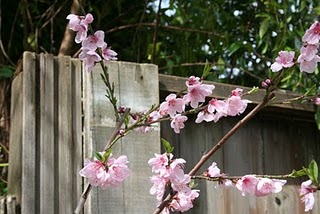 Spring is finally here. I am so excited to get back into the yard and start gardening.
Here is a picture of my Babcock peach tree in bloom.
We have cleared out the garden beds and are prepping the soil by adding compost.
We still have some pea plants in the wood bed. I planted these at the beginning of fall and they finally decided to grow. They are loaded with pea pods.