Tomato Update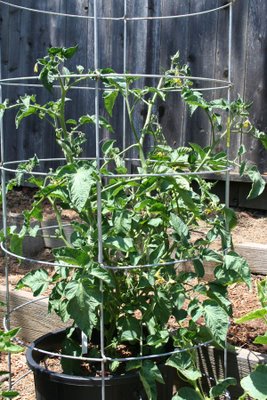 Here is a small update…i will post a more detailed one next week.
This is my stupice…yesterday part of it wilted and I suspected fusarium or verticillium wilt. I watered it thoroughly and today it has recovered…I hope it was just an issue of it being too hot because it has alot of fruit on it (see pic underneath)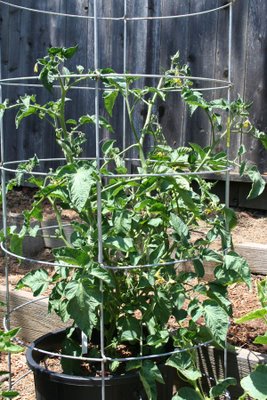 Pics of my stupice tomato truss. I have about 4 more trusses like this on the little plant.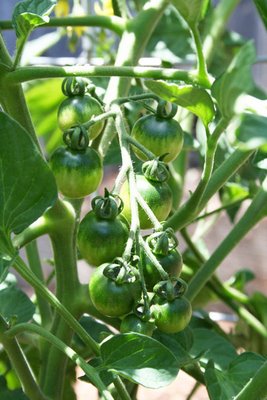 My
Oaxacan jewel
is a really stubby, short plant but is a pretty good producer so far.