Fruit Tree Update: Babcock Peach & Lancetilla Mango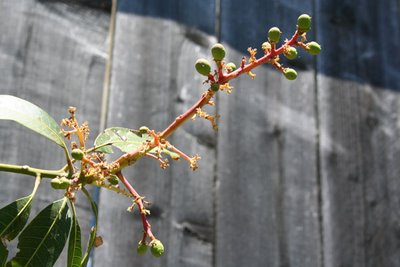 Well I know I said i was going to prune all the mangos off the tree but I could not help but leave some on. This is the Lancetilla Mango and I have pruned about 95% of the mangos off but had to leave these ones. I guess I am just trying to see how big they will get. Right now they are about the size of an edamame soy bean. There is a double mango as well in the lower left hand corner.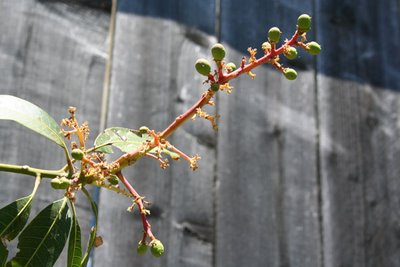 This is my Babcock Peach Tree. We had to add support to the limbs because the weight of the peaches was too much for this young tree. The peaches are about the size of apricots now. Wonder when they will ripen?