Alphonso Mango Tree in Northern California
This is my alphonso mango tree I got from Plantogram. It came looking really healthy and has grown alot this year. You can see the new growth as well as 5 huge inflorescence. It is over 4.5 feet tall.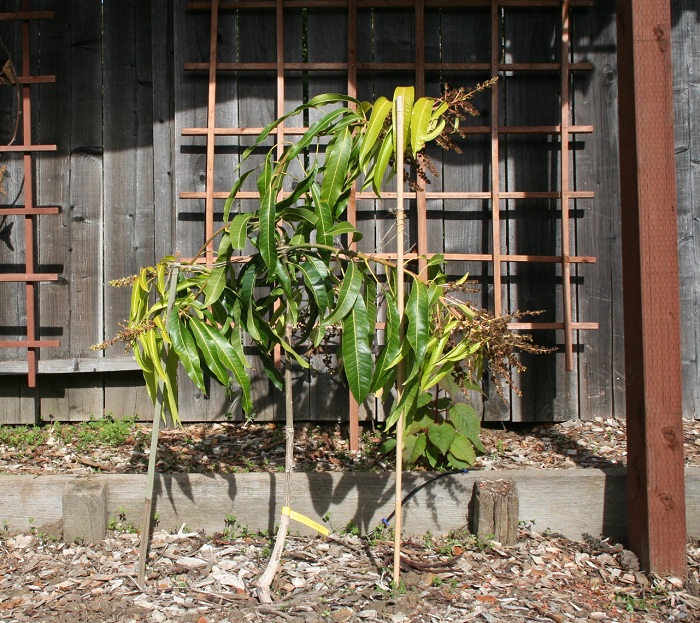 Here is a close up of the flower bud with some small, pea size mangoes on it.