Momofuku Roasted Pork Belly Buns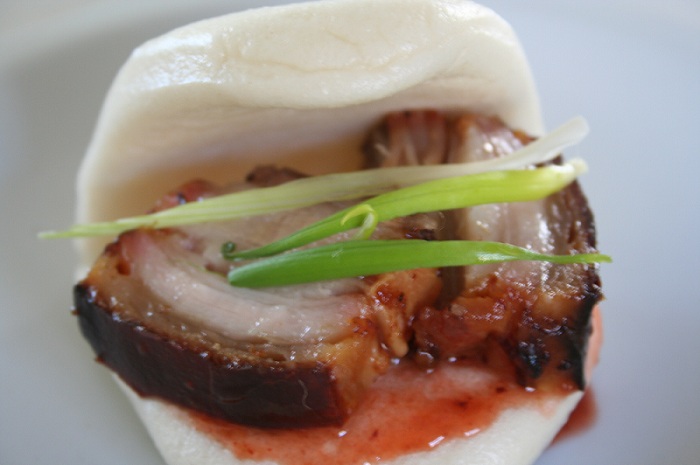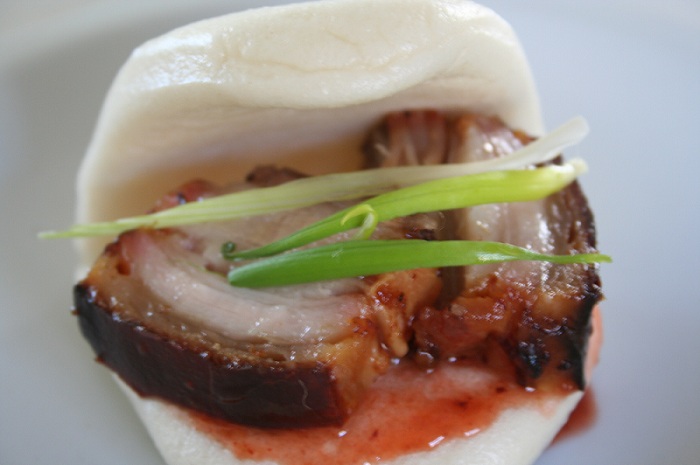 I have been totally craving pork belly and came across this recipe. I modified it slightly to what I had on hand.  Sorry for the bad pics…it is hard to cook and take pics with a 3 year old trying to tackle you for your camera.
Ingredients:
3 lbs of pork belly cut into big strips about 3 inches thick
Brine:
1/3 cup of sugar
1/3 cup kosher salt
3 cups of water
buns (you can purchase at the asian market in the frozen food section)
plum sauce or hoisin sauce
sliced scallions
Directions:
Cut the pork belly in thick strips and brines overnight.  Take out of the brine and dry the skin part thoroughly.
Roast the pork belly at 475 degrees for about 1 hour or until pork is tender.  The time will fluctuate depending on the thickness of the pork belly.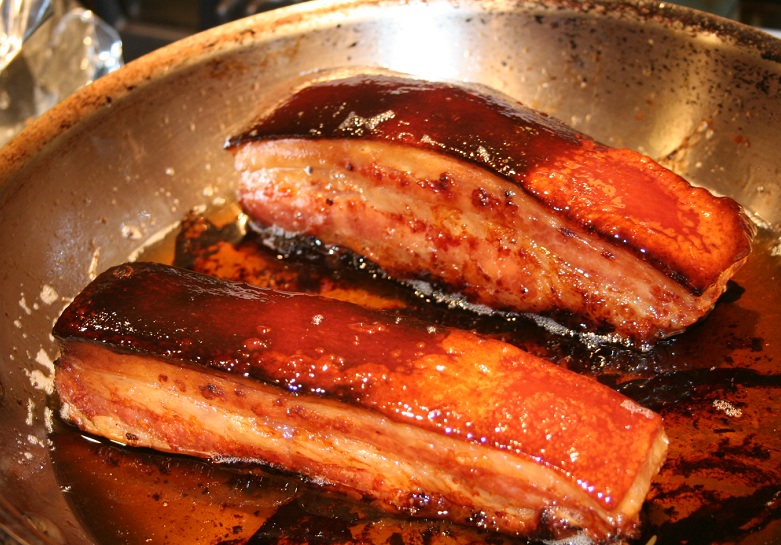 let pork belly cool slightly to make slicing easier.