How to Make Ricotta Cheese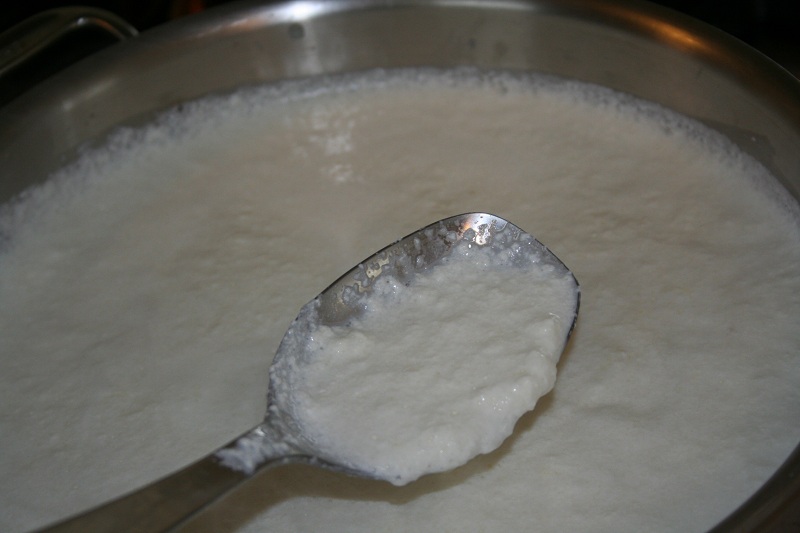 I love cooking with ricotta cheese.  It is great in lasagnas or you can sweeten it up and use it as a filling in crepes.  It is such a versatile cheese to have around.
I have always wanted to make it because the process is pretty simple and it uses ingredients most of us have on hand all the time.
Ingredients:
1 Gallon of pasteurized whole milk (do not use unltra pasteurized or lower fat milk)
2 tsp kosher salt
6 TBS lemon juice (or you can substitue white vinegar)
1 cup of heavy cream (optional-i added it because I wanted a really rich cheese)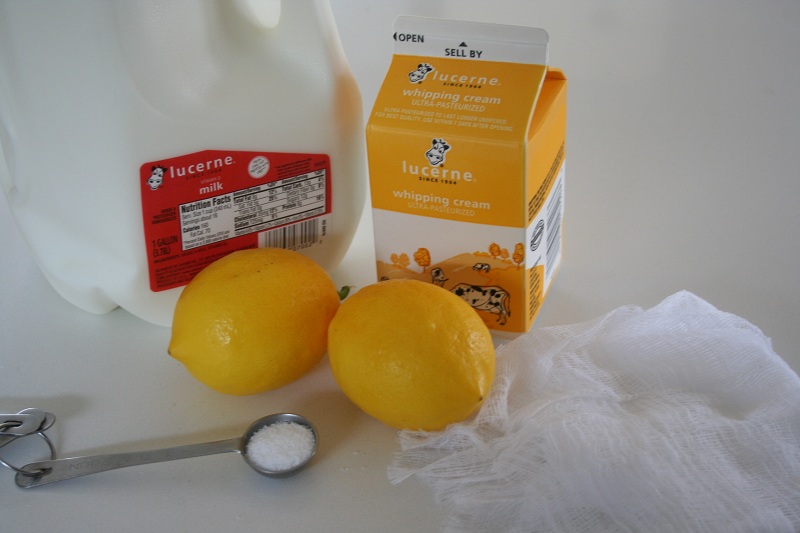 Instructions:
1. Bring your milk (& cream if using it) and Kosher salt to a low simmer.  I had my burner on medium.  Stir once in awhile to make sure that the milk does not burn at the bottom of the pot.  Also, when the milk mixture gets close to boiling you have to watch it closely so it does not boil over.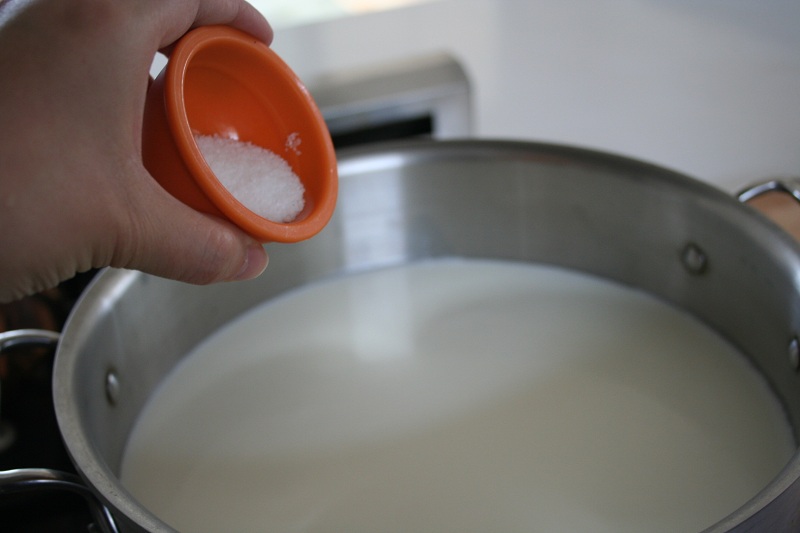 2. When the milk and salt have come to a low simmer stir in the lemon juice.  Reduce the heat to low and simmer, stirring constantly for about 2 minutes.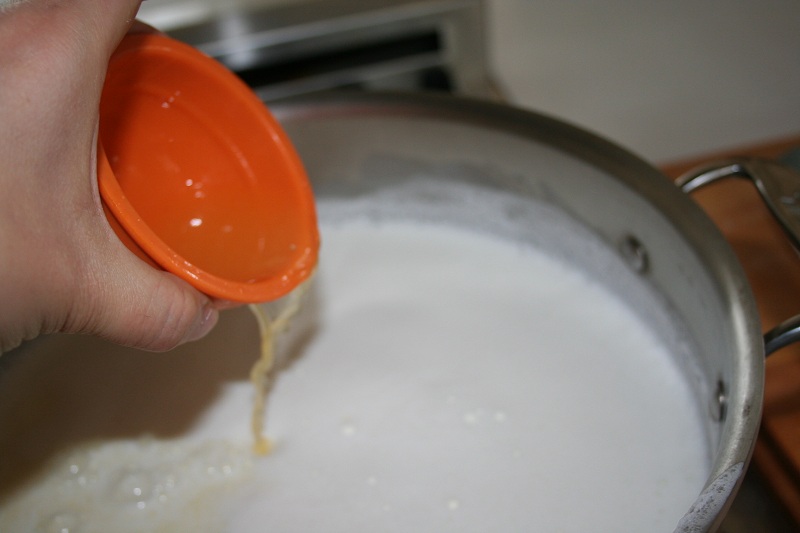 3.  Stir gently.  The milk mixture will start to curdle within minutes.  You should see little bits of curd start to form like this.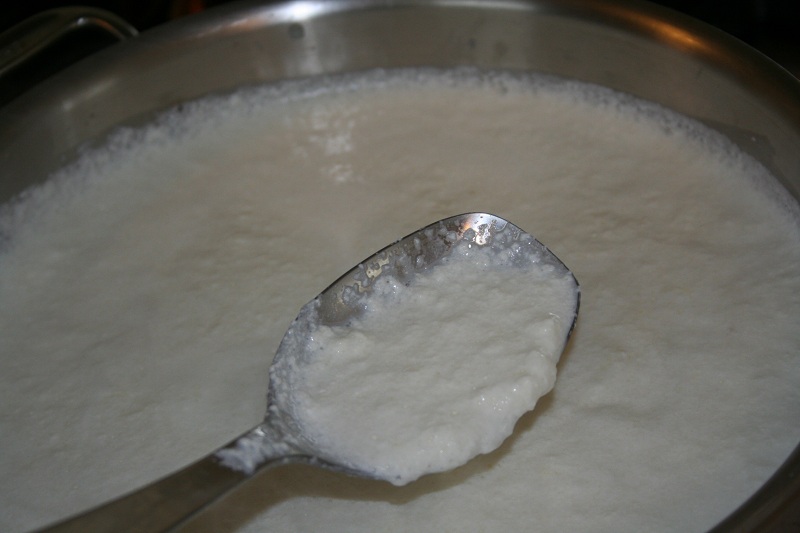 4. Once the curds have developed, drain the mixture in a cheese-cloth lined strainer.  If you want to save the whey (residual liquid) you can scoop out the curds into the cheese-cloth lined strainer.  Let the curd sit in the strainer for 30 minutes.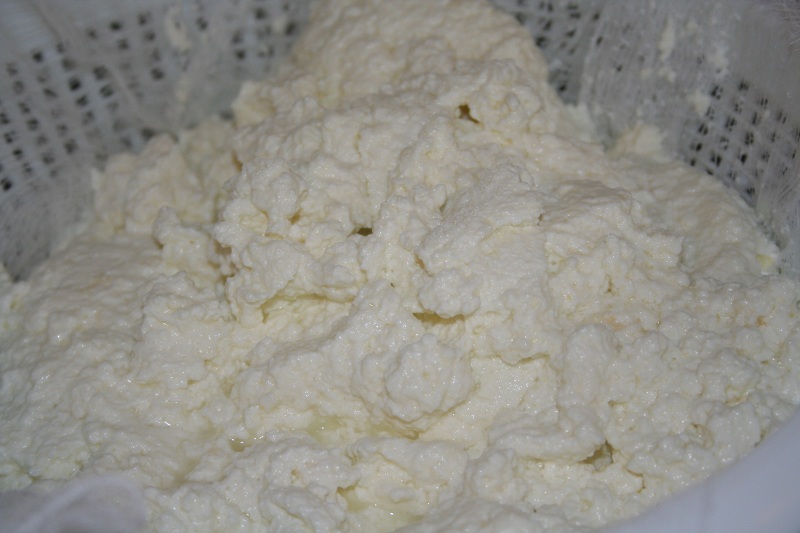 5. After the ricotta has drained you need to refrigerate it if you do not plan on using it right away.  It will keep in the refrigerator for 2 days.
Here is the final product.  So easy and so delicous!