Ripe Glenn Mango in Northern California = SUCCESS!!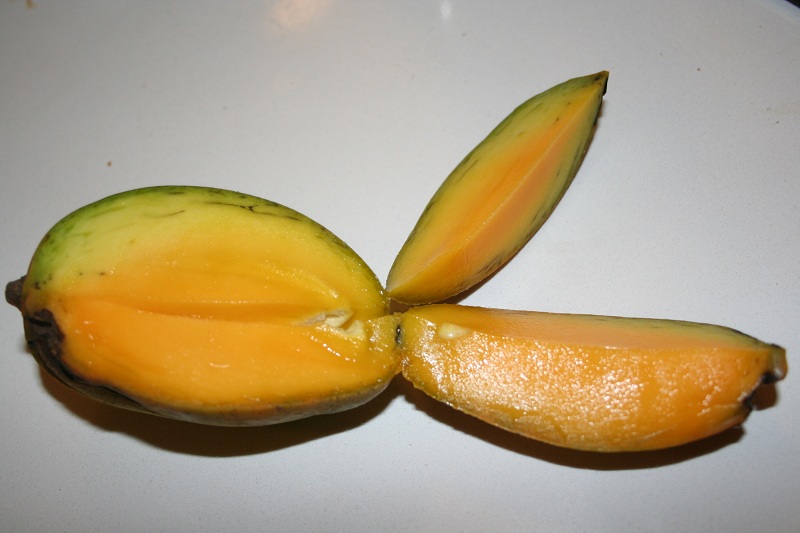 Well, just here to report that I got a mango to ripen here in Northern California.  I kept the plant outdoors without any winter protection and it went through 2 winters.  I think if I am able to protect it through this winter I will be able to get mangoes on both my glenn and alphonso.
I know you are all dying to know, but the mango was really tasty, sweet with no fibers…my 1 year old ate most of it and he looked like he thoroughly enjoyed it.
So for all you doubters that said you can not grow mangoes in Northern California, I guess this proves you wrong.   I hope this helps encourage those that want to pursue growing tropicals….just be sure to pick the right growing spot, be prepared to protect it, and of course a little luck doesn't hurt.
So now that I have done the "impossible", does this mean that I am going to stop updating the blog?  Heck NO, I have just started so keep posted 😉
Here are some progression pics: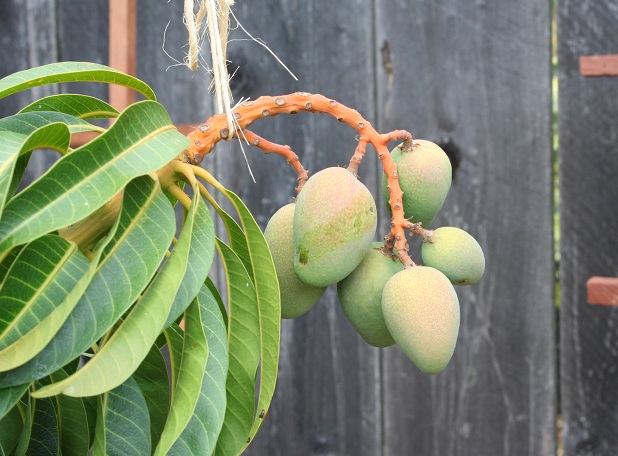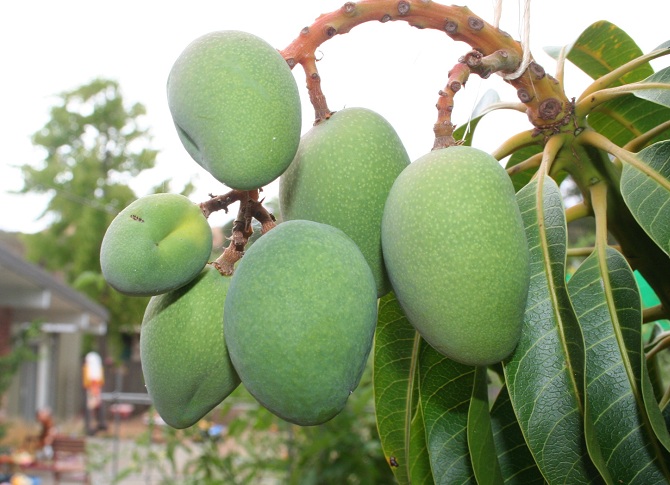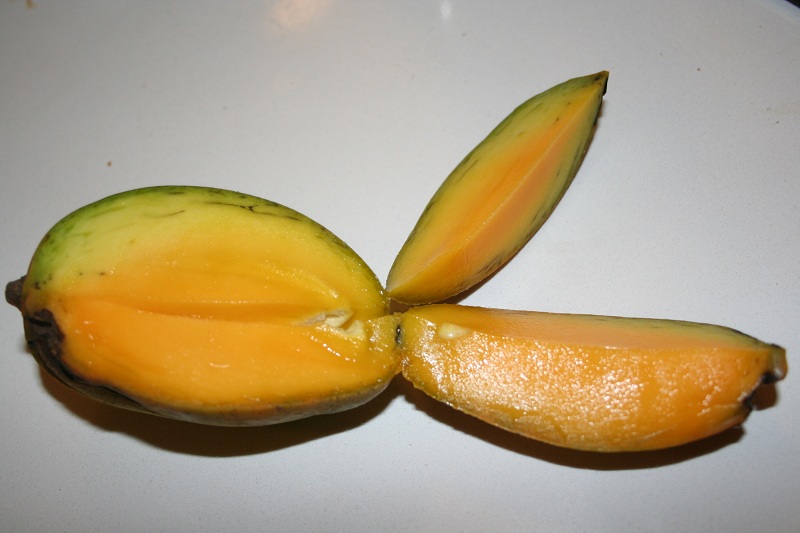 Here is the full-size tree.  It is a little taller than 4 ft.