How to Make Homemade Vanilla Extract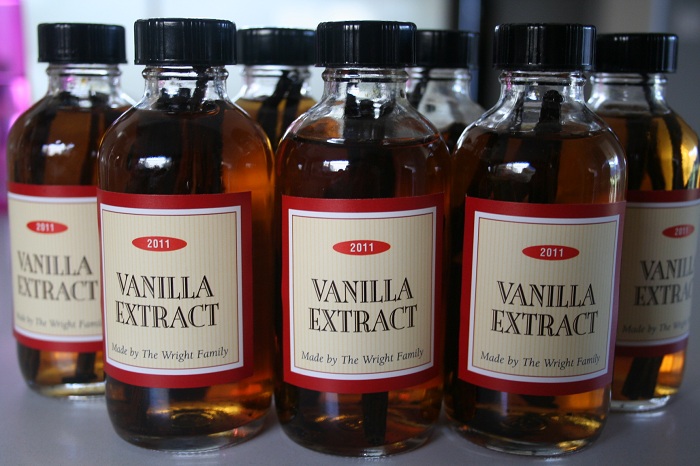 I've decided this year to make gifts for my friends and family.  I LOATHE holiday shopping.  It stresses me out.  I always wear too big of a coat and start having hot-flashes about 30 minutes into shopping, then start to freak out from the crowds.  I know…I have issues.
I came across this wonderful food blog when I was searching how to make my own vanilla extract.  Not only are the pictures gorgeous but the food looks delicious!
How to make Vanilla Extract
Makes 18 4 oz bottles
1.75 litre of good quality vodka
27 Vanilla beans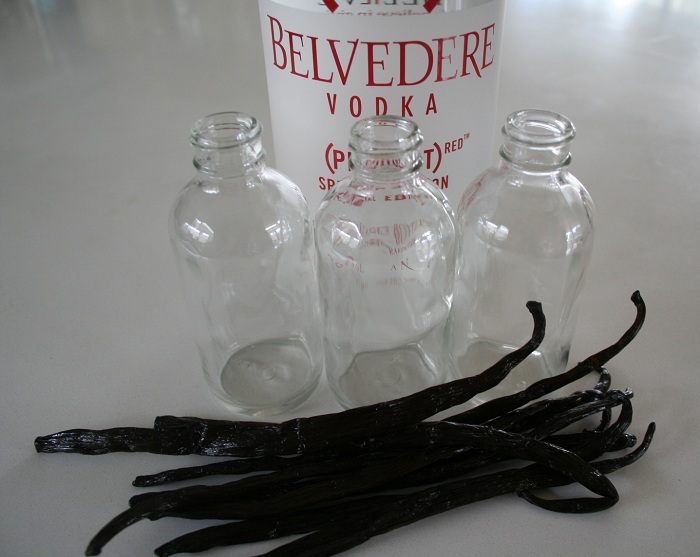 1. Take one vanilla bean and cut it in half.  Then do the same with another vanilla bean.  You will use 1 1/2 vanilla bean per bottle (you will have 3 half pieces).
2. Then cut each half lengthwise.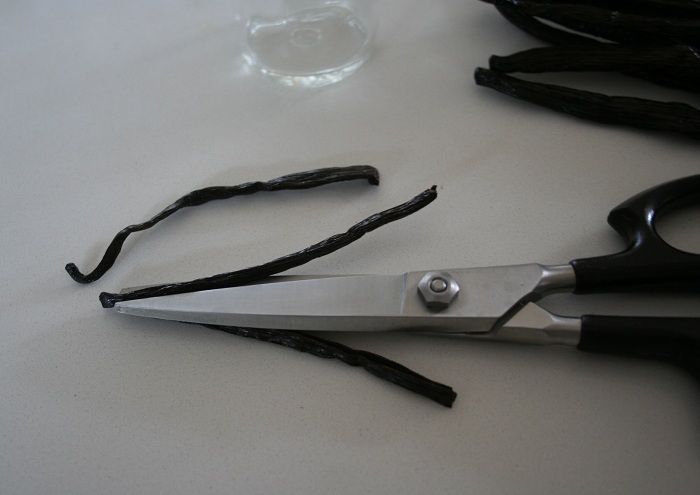 3. Put the 6 pieces in your bottle, then with a funnel, add the vodka to the curved line in the bottle.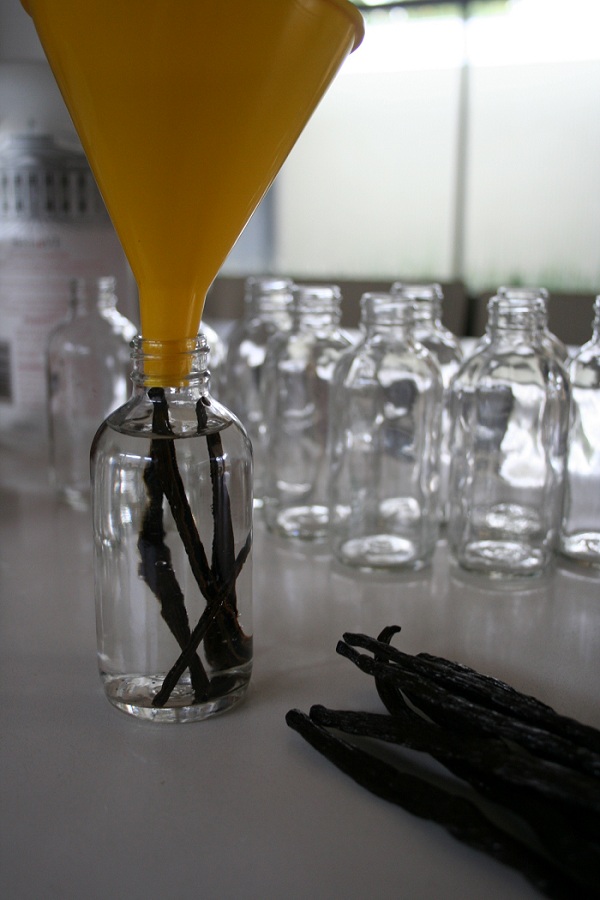 4. Screw on top and repeat with the rest of the bottles and vanilla beans.
5. Store in a dark, cool place.  We put them back in the box the bottles came in and put them in the pantry.
This is what the bottles look like after the 1st day.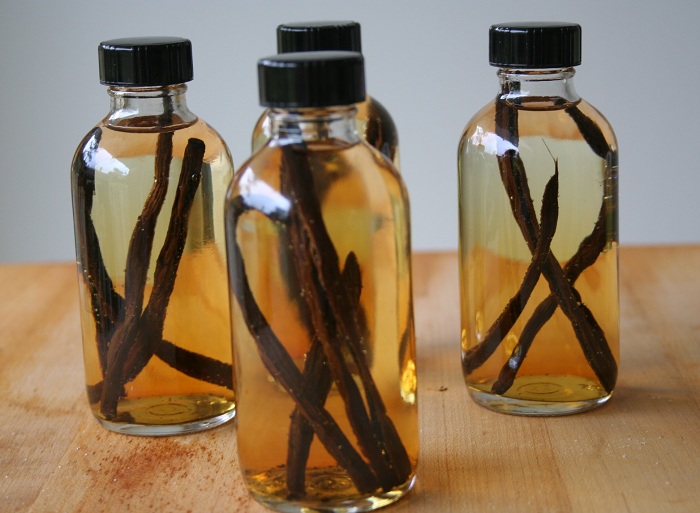 This is what they look like 2 weeks after I made it.  The mixture will continue to get darker.  You should wait 2 months before using to get a fuller, vanilla flavor.