Easy Scone Recipe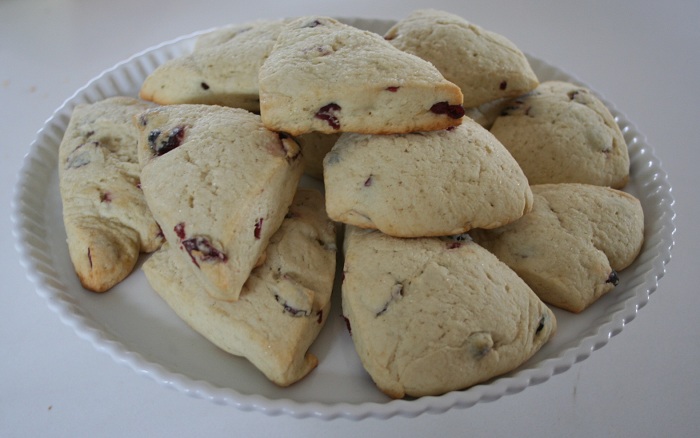 I love when my friends stop by for coffee. I brew a strong batch of my favorite Sumatra coffee and I can whip up these scones and have them in the oven in a few minutes. They are so easy to make and the recipe is very versatile so you can change up the flavor combinations to whatever you want.
I usually make Cranberry Scones, Current Scones, or Chocolate Chip Scones because I ALWAYS have them in my pantry. Some other variations I like to make are: Dried apricots/ginger, lemon zest, or for more of a savory scone rosemary/parmesan.
Easy Cranberry Scones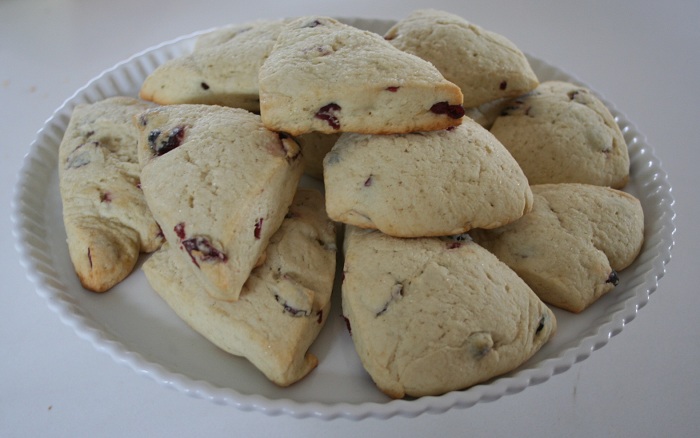 Ingredients
2 cups flour
2 teaspoons baking powder
3/4 teaspoon salt
1/3 cup sugar
6 tablespoons butter (you can use shortening here if you'd like, or a mix of butter/shortening)
3/4 cup cream
1 egg
1 tsp vanilla extract (optional)
Handful dried currants or dried cranberries (about 1/2 cup – also see variations above)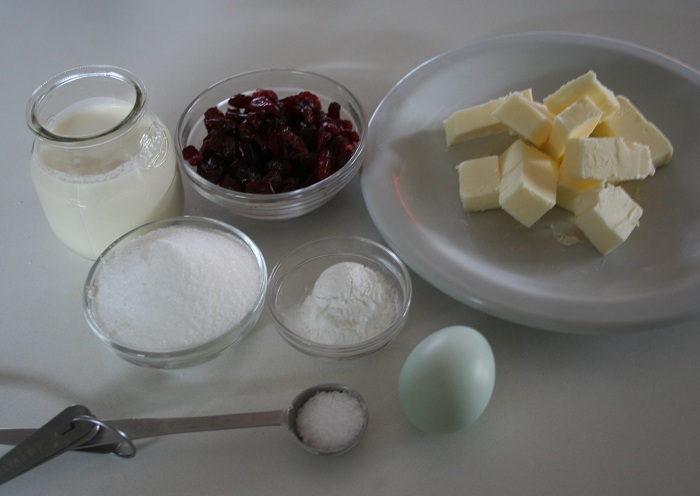 Directions
1. Heat oven to 375 degrees.
2. In a large mixing bowl or food processor, combine flour, baking powder, salt and sugar.  Mix well.  If using a food processor, with the dough blade (mine is plastic) cut in butter until the mixture resembles damp sand.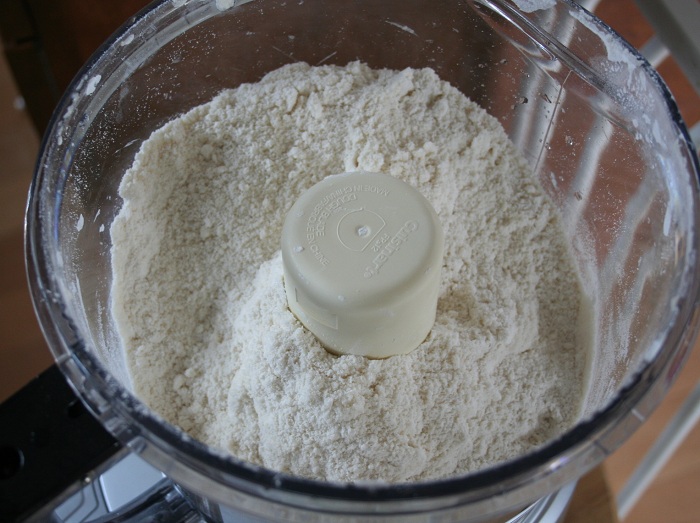 3. In a separate bowl, combine cream, beaten egg and vanilla extract then add to dry ingredients. Stir in dried fruit (or chocolate, nuts, whatevah!).
4. Turn dough out onto a floured surface.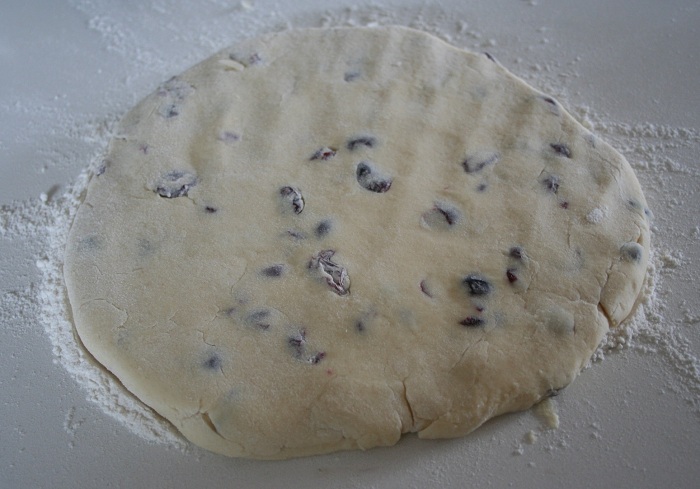 5. If using dough now (you can also wrap the dough in plastic wrap at this point and put in the fridge for a couple of days until ready to use), roll dough out and cut into biscuit size wedges.  Sprinkle with coarse sugar (I like to use a homemade vanilla sugar).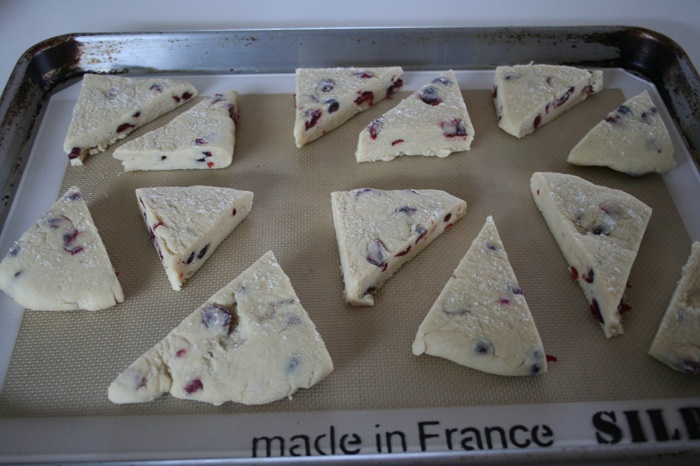 6. Bake for 15 minutes or until lightly brown on top.