Profiteroles or Cream Puff Recipe (Pate a Choux Dough)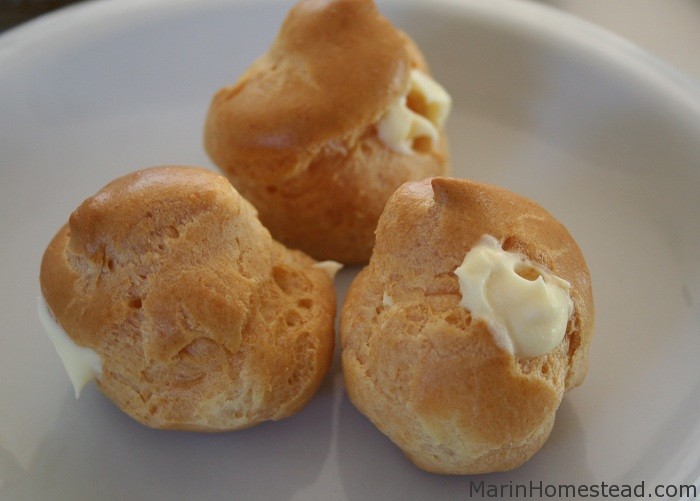 I am a sucker for French Pastries.  I cannot walk by a bakery without filling a box full of croissants, eclairs, profiteroles, etc.
Once you learn how to make a Pate a Choux dough, it is really easy to make some of these pastries.  A "choux" in French means "cabbage" and it is said that the shape of the pastry resembles cabbages, hence the name.  This dough is very versatile and you can even add cheese and herbs to the dough to make savory treats.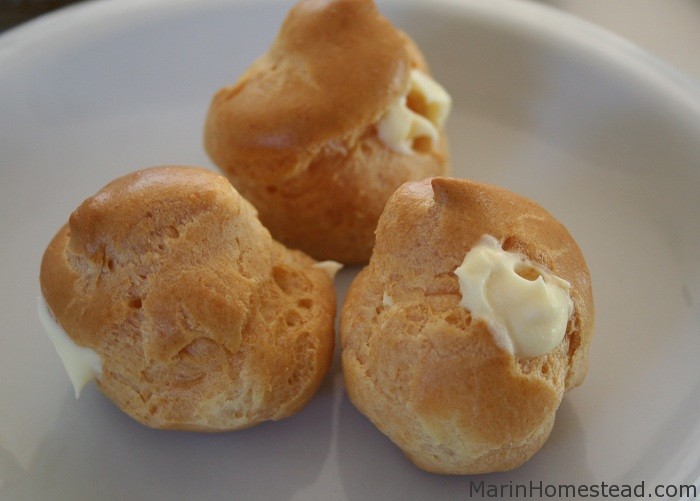 Profiteroles or Cream Puff Recipe (Pate a Choux Dough)
Makes about 40 profiteroles
Filling:
1 package of instant vanilla pudding (or you can use chocolate pudding mix)
2 cups of whipping cream
1 cup of Milk
Pate a Choux Dough:
1 cup of water
1/2 cup of butter
1 cup of flour
1/4 tsp salt
1 tsp sugar (optional if you want a sweeter dough)
4 large eggs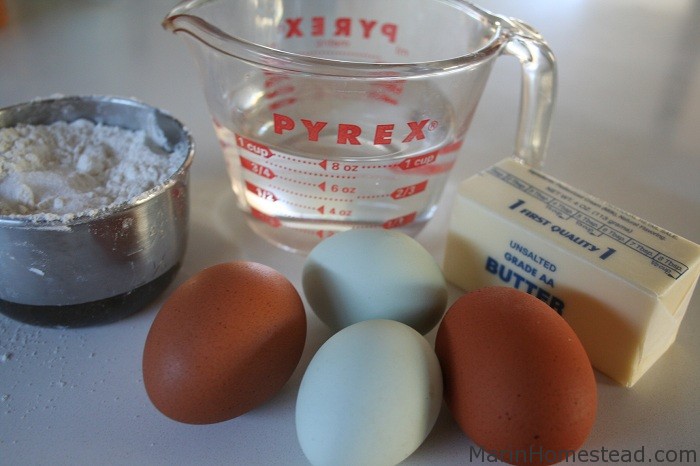 Directions:
1. Filling: Mix milk, whipping cream and instant vanilla pudding together then cover and put in the refrigerator to chill. (you can also use a different filling like whip cream or chocolate mousse).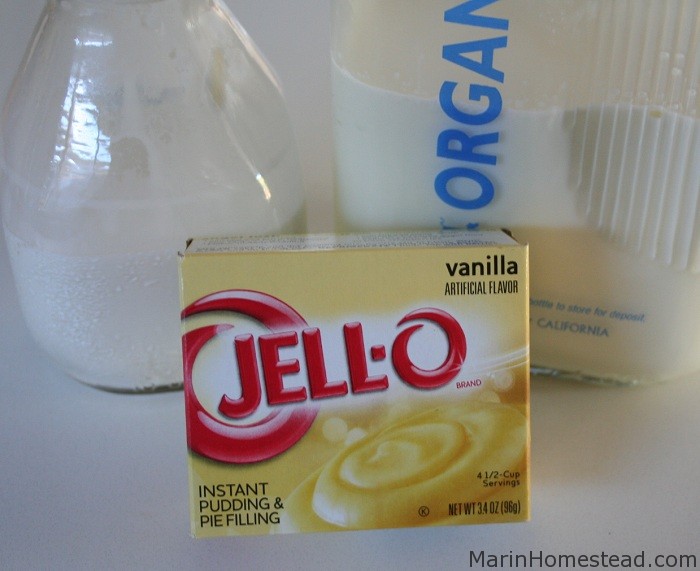 2. Preheat oven to 400 degrees. I like to use my convection feature because I like the shells to dry out.
3. In a medium pot bring water and butter to boiling. Add the flour and salt at once and cook the mixture for 1-2 minutes, stirring constantly. The mixture will come together in a loose ball.

4. Allow this mixture to cool (I do this in the stand mixer with the speed on low for a minute or so).
5. When the mixture has cooled, blend in the eggs one at a time. I like to do this in my kitchenaid but you can also do this by hand as well. The mixture will be very smooth and sticky.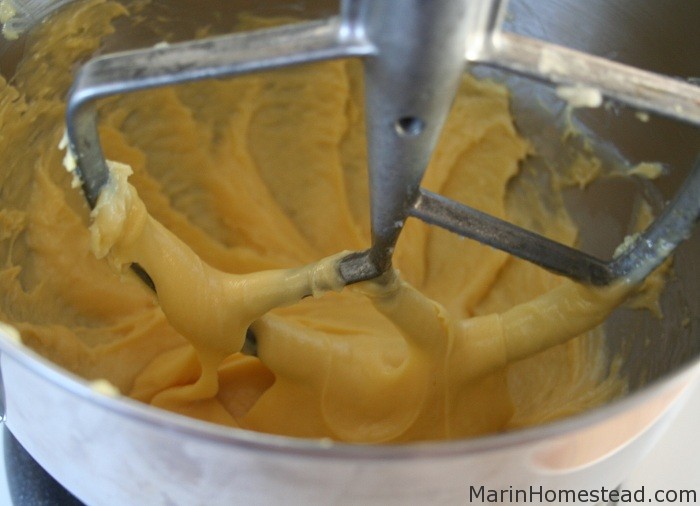 6. Put the dough in a large ziploc bag with one end snipped of and pipe little balls. You can also use a spoon to do this as well but I find piping to be easier and faster and the"chouxs" to be more uniform in size and shape.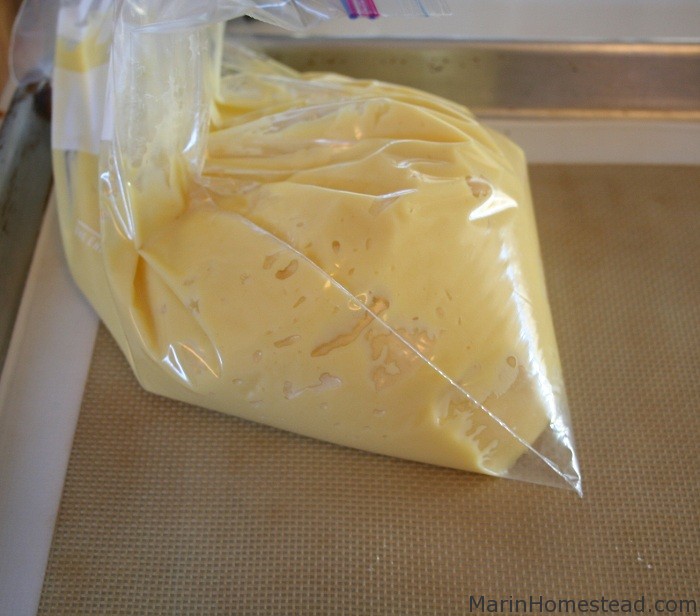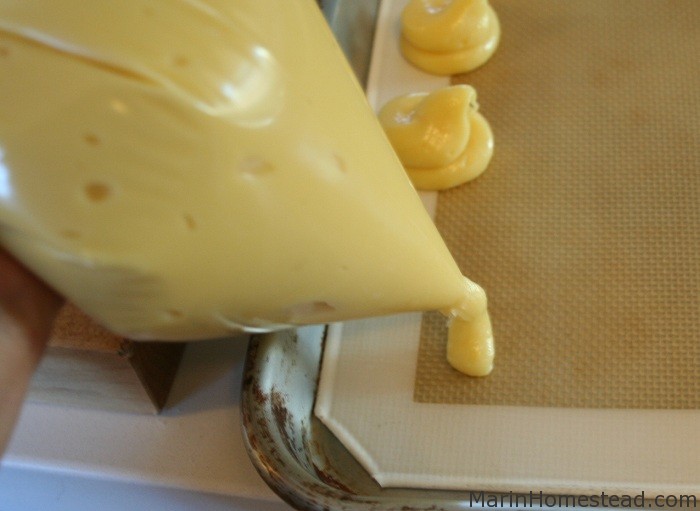 7. Bake at 400 degrees for 15 minutes then drop the temperature to 350 degrees for 15-25 minutes depending on the size of your "choux". I like to make mine mini size for the kids but if yours are bigger they will take a little longer to cook.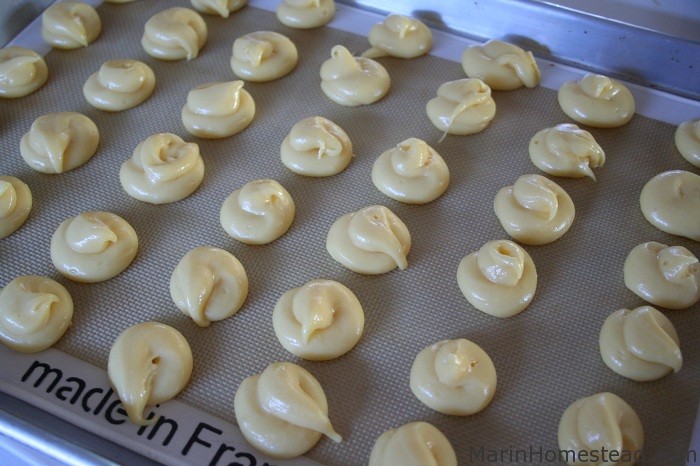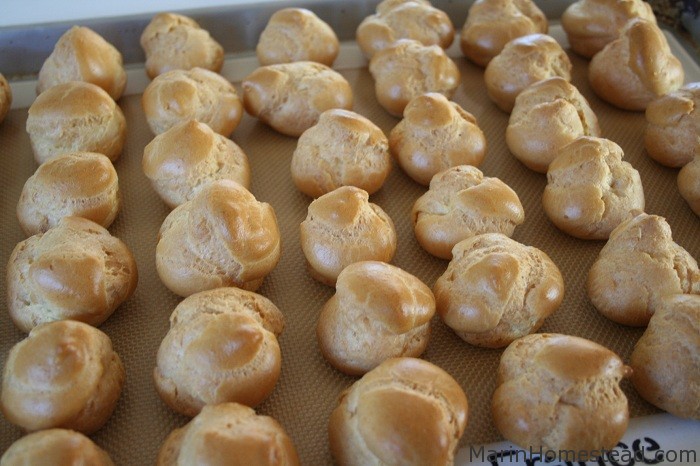 8. Once they are cooked, take them out of the oven and turn off the oven. Take a toothpick and pierce each ball with 2-3 holes to allow the steam and moisture to escape. Put them back in the oven with the door slightly ajar to dry out your "choux" for 1 more hour.  You want to make sure the pastries are "dry"  and set or they will collapse.
9. Fill your Pastry: You can do this either by piping in the filling or by cutting the dry pastry with a serrated knife and spooning or piping the mixture in. Tip: If you have one of those plastic condiment bottles  you can fill a large one with the pudding mix before it sets and use those to pipe into the pastries.
Filling  options: You can fill these with both sweet and savory fillings.  Many times, whipped cream is used or a cream/fruit mixture.  If using whip cream, serve and eat immediately as the whip cream is not as "stable".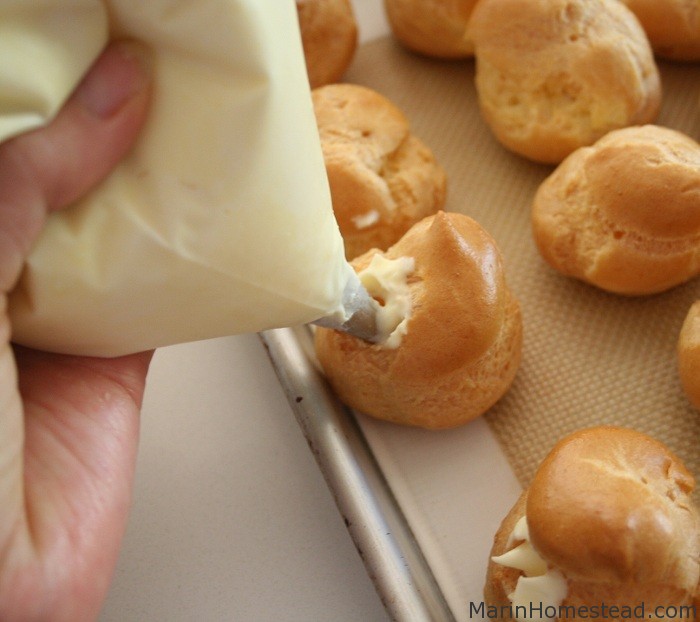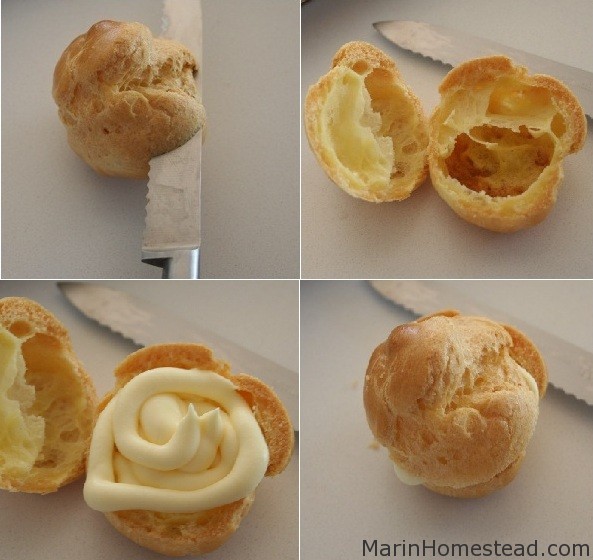 10. You can also eat these as is or sprinkle with powdered sugar or dip in melted chocolate/cream ganache.