Homemade Chick Brooder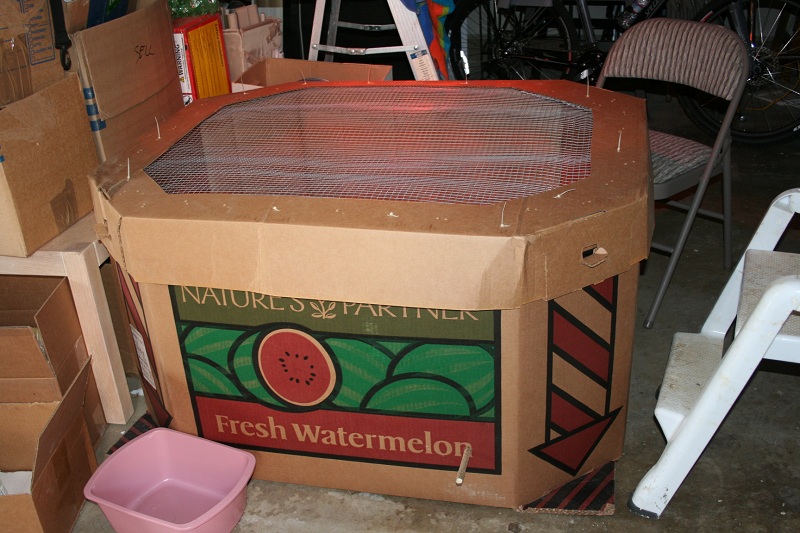 I thought I would share my chick brooder.  It was practically free to put together.
I asked my local supermarket if they had any extra watermelon containers.  I was in luck because Safeway had one and was kind enough to save it for me.  Boos to Whole Foods Market that did have one but would not give it to me because they were going to throw it away (WHAT!  Aren't you supposed to be a "Green" company.  Wouldn't you rather see someone re-use something that you would just throw into landfill?
ok, rant over.
I got a twig from the yard and put it about 2 inches off the ground.  I used old brown paper bags and paper towels on the floor.  I also put up some shiny old cds that I had so the chicks could look at themselves.
My husband lovingly installed the hardware cloth on the top to keep the chicks from flying out of the box.
I did have to buy the paper litter, feeder, and waterer.
Here are some pics: