How to Boil Farm Fresh Eggs (Step-by-Step Pictorial)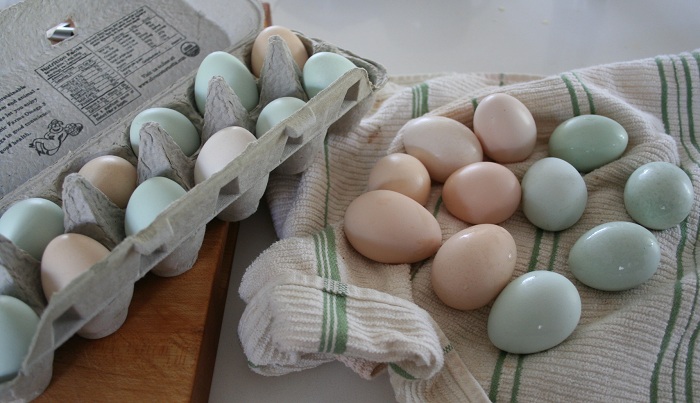 We love our chickens.  They give us the most amazing eggs.  So fresh and full of nutrients.
Many people do not know that it is much harder to boil fresh eggs.  Normally the eggs that you find in the supermarket are at least a few weeks old if not closer to a month old.  Not great for freshness but older eggs are easier to peel.
We love boiling eggs for deviled eggs, to put in the kids lunches or just for a quick snack.
Here is how I hard-boil our fresh backyard eggs.  It really is better to use eggs that are a few days-1 week old.
1. Bring a pot  of water to boil.  I like to use a pot that is large enough so that all the eggs cover the bottom of the pot in just one layer and usually put in about 2-3 inches of water.  While the water is coming to a boil, wash your eggs if you have not already done so (when I keep my eggs on the counter, I usually do not wash the eggs so that the "bloom" stays on the egg to keep it fresh.  Once I wash my eggs I either use them right away or put the in the refrigerator.)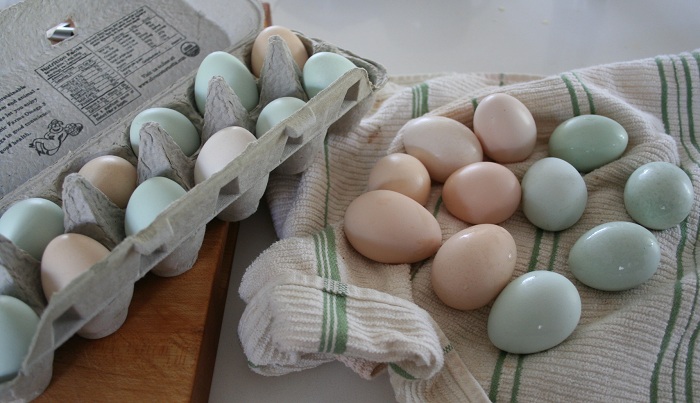 2. When you water has come to a boil, heavily salt the water (for a medium-big pot I use about 1/4 cup of kosher salt), then lower the eggs in carefully with a big spoon.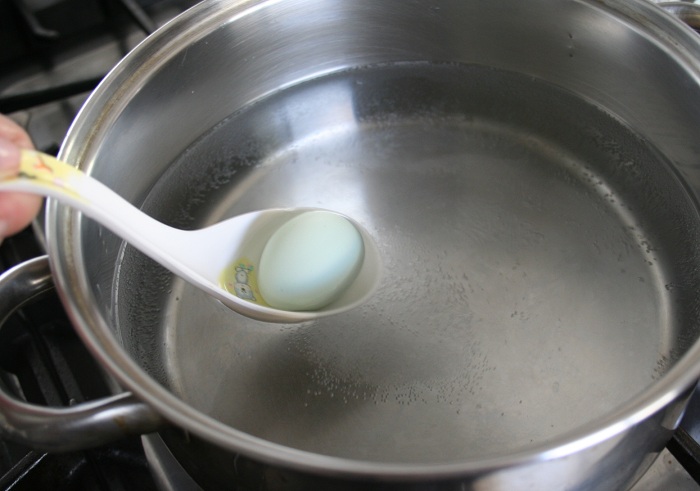 3. Once all the eggs are in the pot, bring the water back up to a medium boil and boil your eggs for 8-12 minutes depending on the size of the eggs and how you like your yolk.  For my bantam eggs I usually cook for 8 minutes.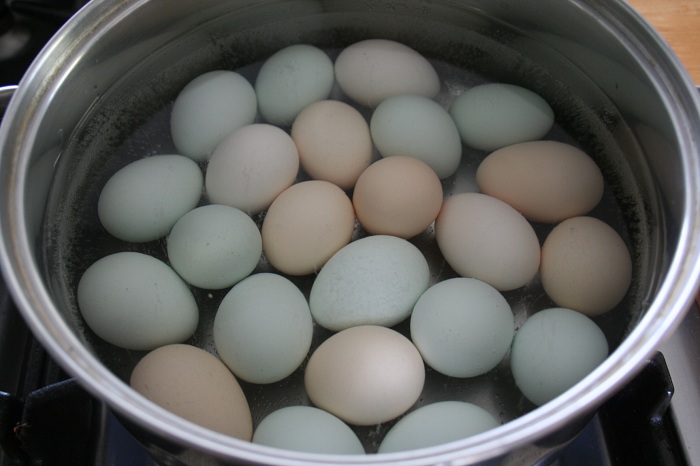 4.  When the eggs have finished cooking, remove them from the heat and drain out the water.  Then immediately submerse your eggs in an ice water bath.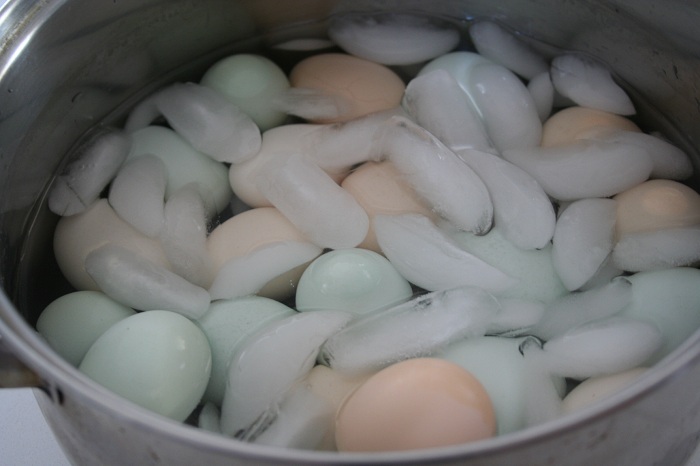 5. Once the ice has melted, feel the eggs and water.  They should still be very cold.  If they are warm, add more ice.  Then drain some of the water out, put the lid back on and shake the pot to break the shells of the eggs.  The water in the pot will get between the egg and the shell membrane making it much easier to peel the eggs.  The practically peel themselves.  The only ones that did not come out perfectly were the 3 eggs that were laid that morning.  Even the eggs from the day before turned out perfectly.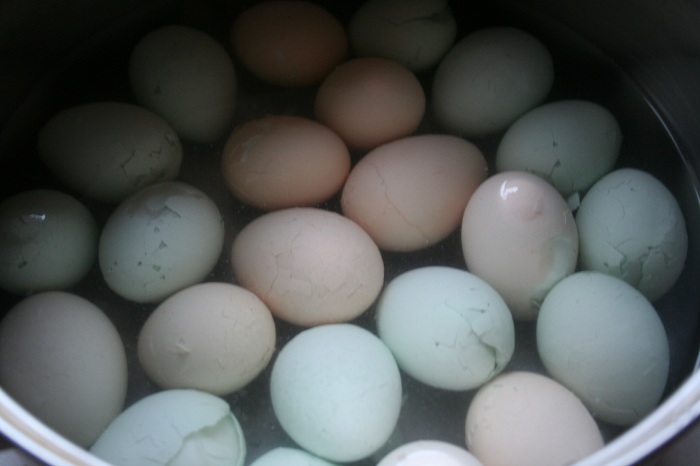 Voila…perfect hard-boiled eggs!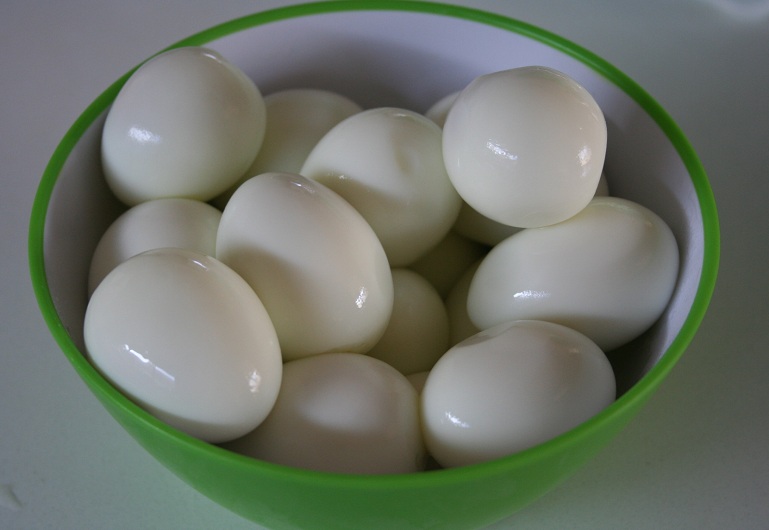 Here is a great Truffle Deviled Egg Recipe that just elevates the humble deviled egg into a sophisticated party or shower dish.