Cocozelle Zucchini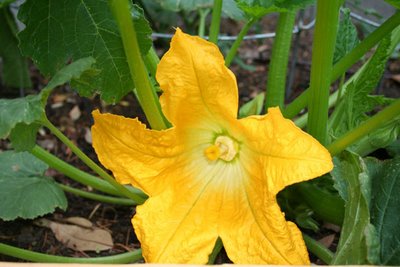 I love this zucchini plant so far. It is a very vigorous grower and the flowers are gorgeous! Also, crossing my fingers but it seems to be a good producer from all the blossoms I see. Let's hope they all pollinate properly so I have a good harvest.
If not, stuff squash blossoms are delicious and I can just eat those. I love to make a filling of cheese that I have on hand (cream chees, ricotta, parmesan) and like to add herbs, sundried tomato to make a filling. Then I stuff the squash blossoms, batter them in a tempura batter and fry them. So delicious!!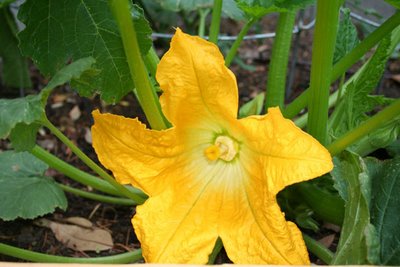 Can you spot the baby zucchinis?