Garden Update: July 25, 2009 (3 months)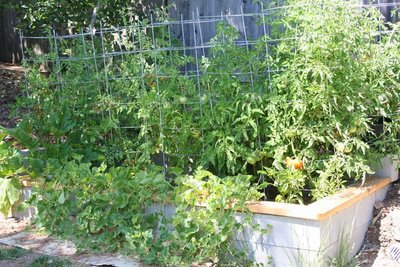 Here is the 3 month garden update.
Cinderblock garden: Is really taking off. The tomato plants are over 6 feet tall and producing really well. All of the plants have ripe tomatoes!!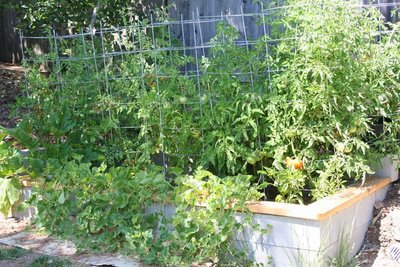 Here are the cherry tomatoes (Sungold, Sun Sugar, Sugar Snack). We are picking a bunch everyday…more than we can eat. We have 2 more cherries in the wood garden and luckily they are a few weeks behind so they are not ripe yet or we would have to throw out alot of cherry tomatoes. Next year I will only plant 3 cherry tomatoes max!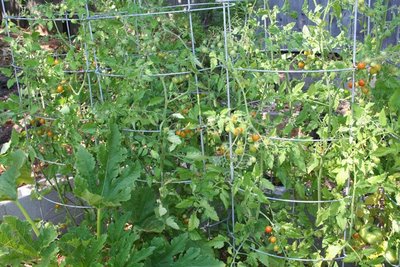 Here is the
Black Krim.
I am pretty impressed with this plant. Not only are the tomatoes gorgeous and big but it is a really good producer.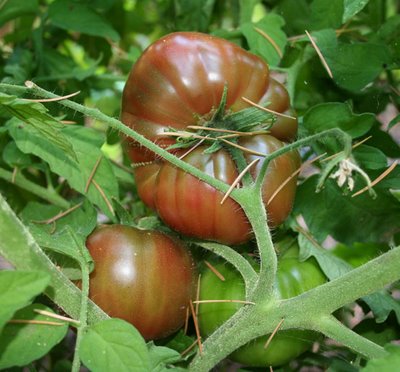 My
Ace pepper plant
has some peppers about 1 week away from harvest.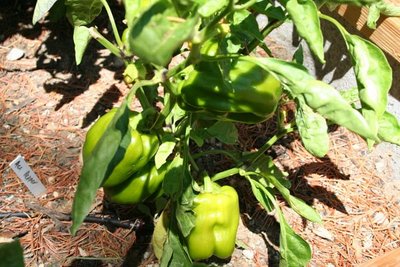 My
Big Beefs
in both gardens are blushing. This is one of my few hybrids and although the tomatoes look perfect in their shape unless they taste amazing I will probably not grow these again and instead replace with a heirloom or open pollinated plant since production is good but not as good as my
Black Krim or Marvel Striped
.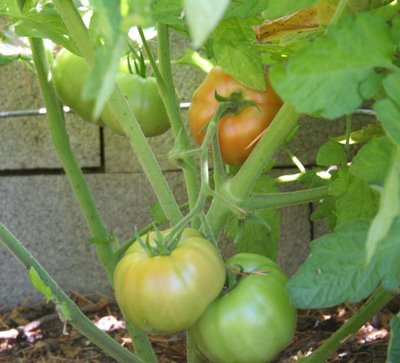 Wood Garden:
is finally taking off. My melons are growing up the trellis perfectly and I already have 2 honey Orange and 1 Arava that is hanging from the trellis.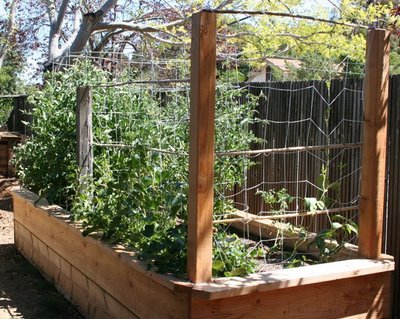 San Marzano
is a really big and bushy plant. It is also a great producer. I had some issues with BER (blossom end rot) in the beginning of the season but it seems to have corrected itself and the plant produces so many tomatoes that I probably won't even notice the dozen I had to trhow away. I can't wait to make sauces and dry these tomatoes.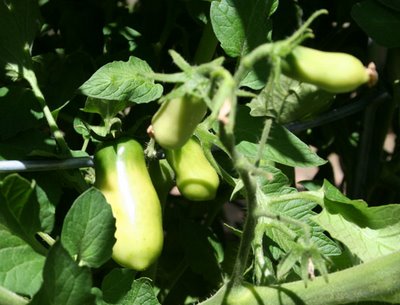 Oaxacan Jewel is blushing! I actually do not think this is an Oaxacan Jewel as they are supposed to be yellow….will try to figure out what type of tomato this is. It is heart shaped and very meaty.