Vegetable Garden Planted April 23, 2009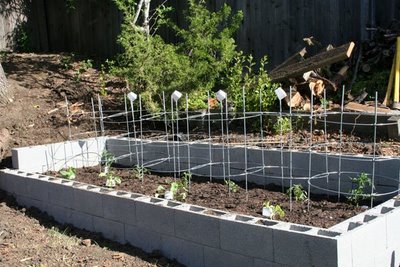 I am late posting this but we planted our vegetable garden on April 23 and here are some pics.
My wonderful husband built me 2 garden beds because i didn't think 1 was enough.
This is the raised garden made with blocks. It gets more direct sun for a shorter amount of time (approx. 6-7 hours).
This bed has:
1 sun gold tomato
1 sun sugar tomato
1 sugar snack tomato
1 black krim tomato
1 Big Beef
1 marvel striped tomato
1 cocozelle zucchini
1 arava melon
1 honey orange melon
1 charentais melon
1 ace pepper
Besides what is planted in this bed is a stupice tomato and lemon cucumber in 8 gallon pots.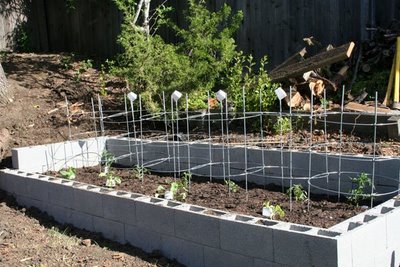 Here is the marvel striped: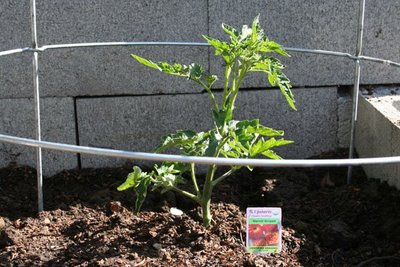 The sun sugar tomato (first to fruit set (i'll post more about that later):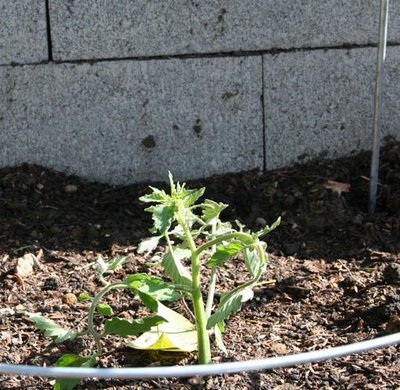 This is my wooden raised bed. Behind it in the wood box is the compost bin my hisband built.
In this bed:
1 oaxacan jewel tomato
1 sun sugar tomato
1 sugar snack tomato
1 big beef tomato
1 arava melonm
1 honey orange melon
1 charentais melon
arugala
spring mix lettuce
long beans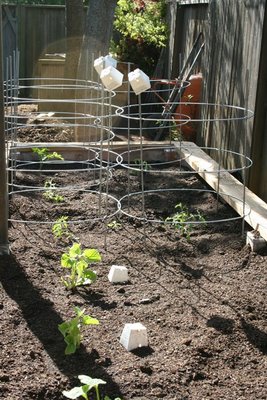 This is a big beef tomato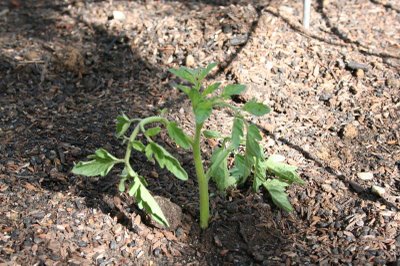 We have alot of the same plants in both beds because i am trying to get an idea of what plants do better on what location.