Vegetable Garden Update: November 2009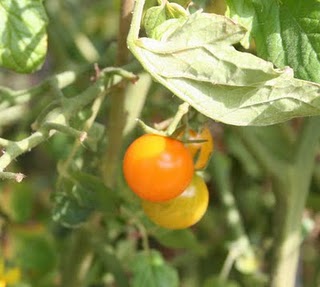 I can't believe we are still picking ripe tomatoes in November. Granted, they are not as sweet as they were in their peak but they are still quite yummy. I think next week I will pick the last of the green tomatoes and make fried green tomatoes with them. Yummy!!
Here is the cinderblock garden on November 4, 2009.
Here is the same garden bed November 14, 2009. As you can see, this bed does not get any protection from the bugs and this has caused the brassicas to grow at an inconsistent rate.
This is a picture of the biggest and "healthiest" brassica in my cinderblock garden and you can see how chewed up it is compared to the plants in the protected garden.
Here is the wood garden that is protected with tulle. This picture was taken on November 4, 2009.
Here is the same angle of the garden taken 10 days later on November 14, 2009. See how the plants have filled the tulle!!
This is a closer shot of the protected brassica and you can see the leaves are pretty much untouched by bugs and are perfect!!