Northern California Mango Tree Update: Carrie, Lancetilla, Glen, Icecream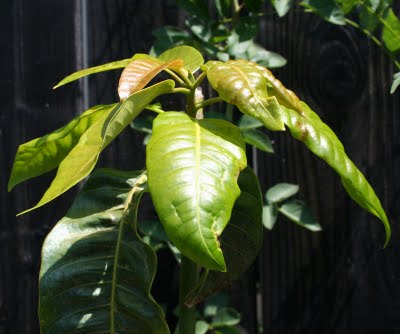 Here is a quick update of my mango trees. I bought them in January/February 2009 and did not protect them during the cold spells we had and they took quite a beating. They got hailed on but still survived.
This is some new growth on the Carrie Mango tree. I cut this tree way back to about 2.5 feet because I wanted to keep it very small so it will be easier to protect and keep it in the container.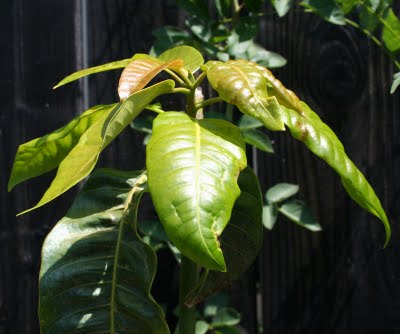 Here is the icecream mango. Instead of sending out new growth flushes it keeps on sending out inflorescence (flower stalks). I keep cutting them off because I want the energy to go towards producing leaves since this is one of the slower growth trees and it took quite a beating during shipping and the hail storm.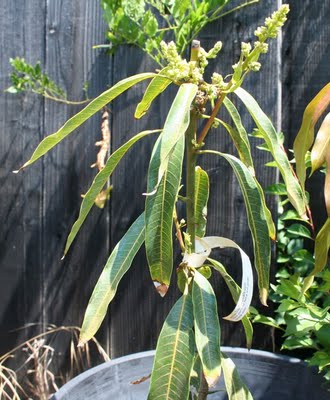 My
Glenn Mango
tree has had 2 growth flushes since february. It is about 4.5-5 feet tall.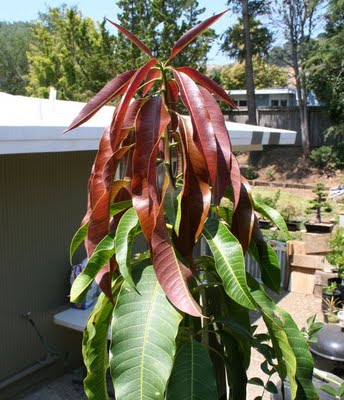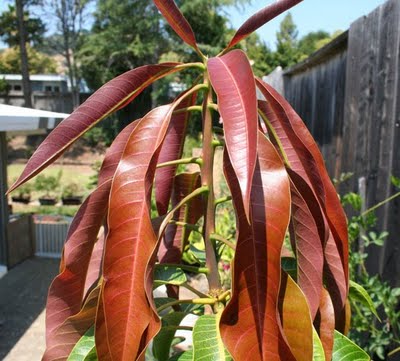 Here is a picture of a mango on my
lancetilla mango
tree. I thinned the other mangos off so that only 2 remain on the tree. I will keep you updated on how long the tree holds the mangos. I don't think much longer.