My Mango trees are HERE!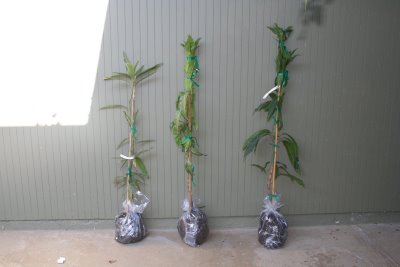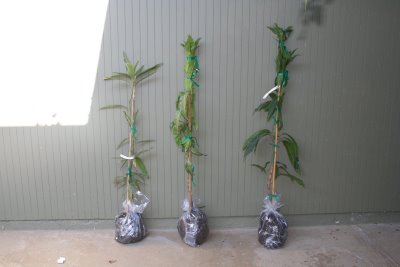 I ordered some mango trees from Top Tropics on Monday and they arrived today. They are in pretty good shape considering the distance they travelled.
Since Mango trees can grow 80-90 feet tall you need to be careful of the species you chose and containing the size if you are space challenged.
I chose 3 "condo mango trees" as they can be pruned and managed at much smaller sizes than other mango trees.
From Left to right here are the types of mangos and the size they were upon arrival.
Ice Cream mango tree is 3 feet 6 inches.
Carrie Mango tree is 4 feet.
Lancetilla Mango tree is 4 feet 2 inches.