What is stealing my peaches?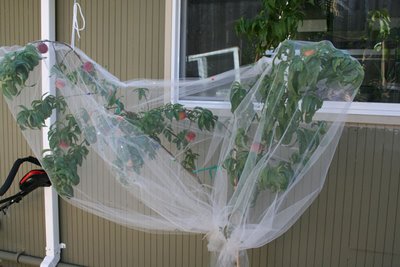 Well I posted about 2 weeks ago about something biting into my unripe peaches so we had to move the tree (luckily it was still potted) and my Mother-in-law bought some tulle to protect it.
so far, so good…we have only lost 1 more peach. They are delicious.