Tammy's Scalloped Potatoes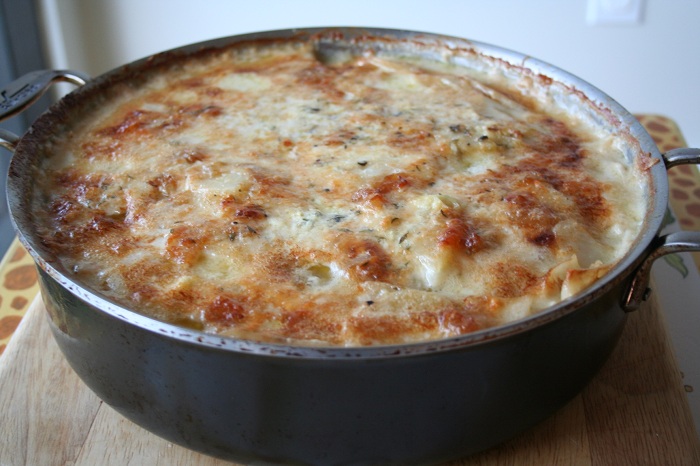 My Family and friends love this dish and always rave about it. It is rich, creamy, savory and just delicious.  I usually just make this dish on special occasions like Christmas and Easter because it is NOT diet food.  In the past I  have never used a recipe…I just use rough measurements and taste.
A couple of weeks ago we had some family and friends over for dinner and they insisted on the recipe…so here you go Anne and Bill…Happy Holidays ;).
This recipe makes a ton, but I usually make this amount or even double it.  It is THAT good and great for leftovers.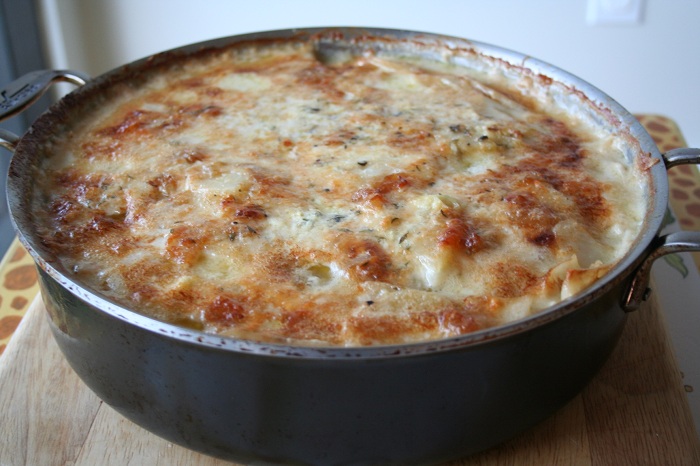 Tammy's Scalloped Potatoes (Serves 10-12)
Ingredients:
7-8 large Potatoes (cleaned and peeled)
2 medium onions chopped
6 large cloves of garlic
1 bunch of thyme
1 lb Gruyere cheese grated
3 cups of Cream or half-and-half or milk (or combination)
2 1/2 tsp sea salt
1/2 tsp fresh ground pepper
20 strokes of nutmeg (or about 1/8 tsp ground nutmeg)
1/4 cup of butter split in half (half to saute onions and the other half for the cream mixture)
1 TB olive oil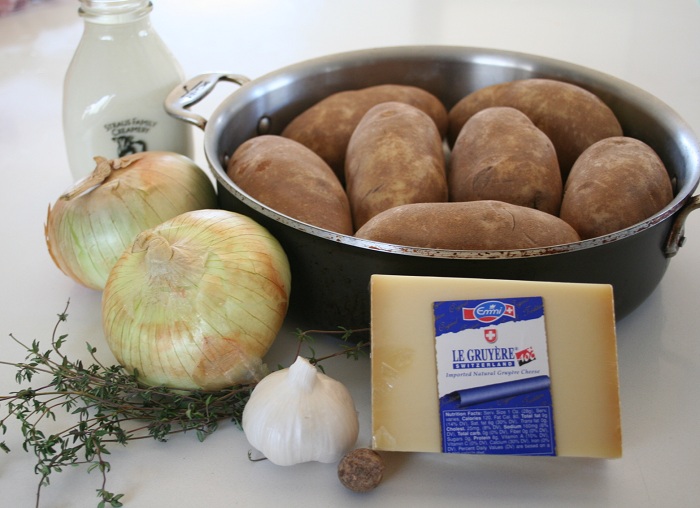 1. In a large pan, melt 2 TB butter and 1 TB olive oil.  When melted and the pan hot, add the onions and saute over medium heat until carmelized.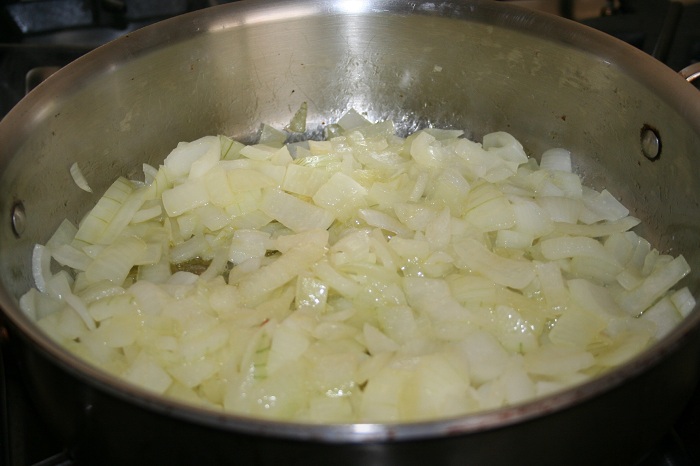 They should look like this when carmelized: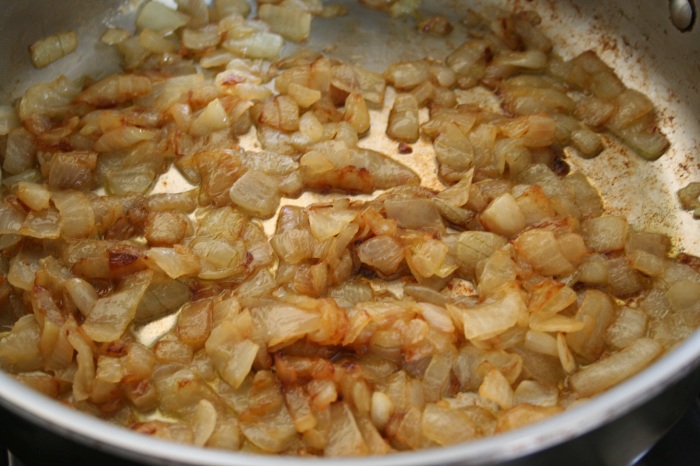 2. While the onions are carmelizing, melt the other 2 TB butter in a small pan for the cream mixture.  Once the butter has melted, grate the garlic into it.  Then add the nutmeg, salt, pepper, thyme and cream.  Bring this mixture to a low boil, then simmer for 5 minutes.  After 5 minutes, turn off the heat and let mixture sit.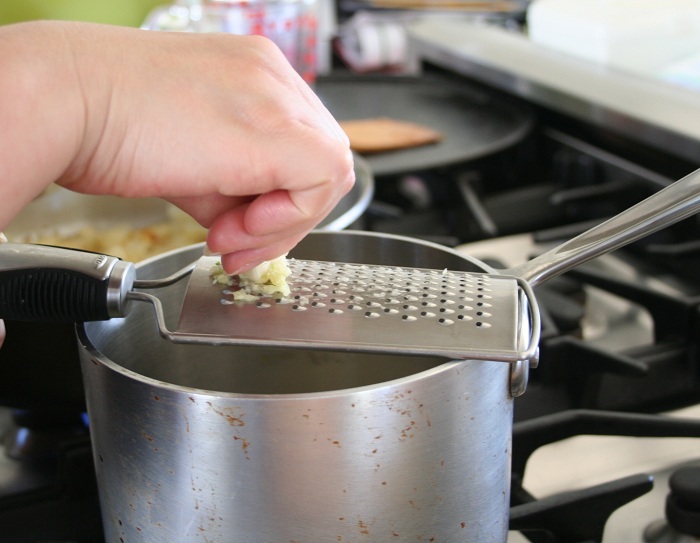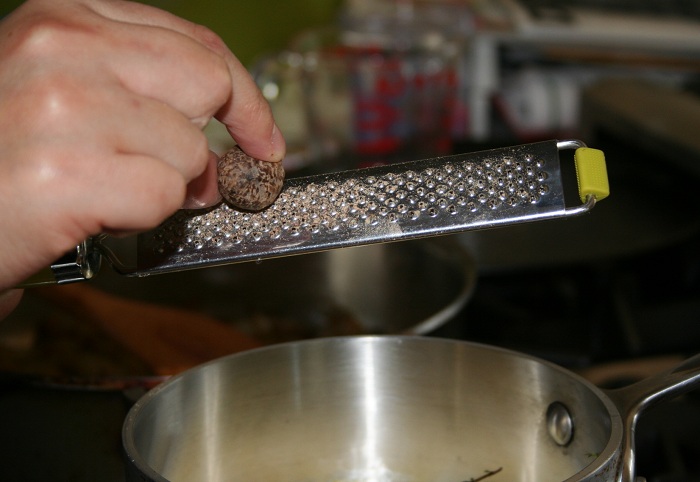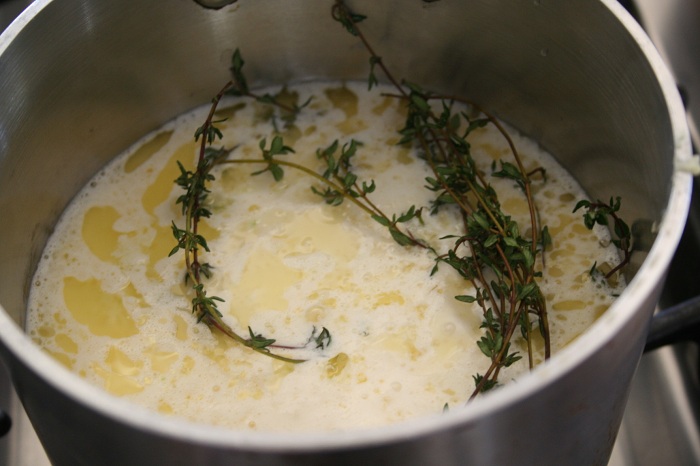 3. In a food processor or with a mandolin, slice the potatoes.
4. Put half the potatoes in the bottom of the pan and spread evenly (when I have time, I make each layer neat, even and overlap each potato slice to make a pretty pattern).
5. Sprinkle 2/3 sauted onions over the potatoes.
6. Sprinkle 2/3 shredded cheese over onions and potatoes.
7. Add the rest of the potatoes, then onions, then cheese. Make sure the top is level and not a mound.
8. Remove thyme twigs from the cream mixture and carefully pour cream mixture over the potatoes.
9. Cover with foil and bake in a 400 degree  for 1 1/2 hours covered then 15 mins. uncovered.  You should be able to pierce through the casserole easily with a knife.  Let sit for at least 20 minutes before serving.  I bake this in a deep pan so it takes longer to cook than most scalloped potato recipes but if you want to make it in a 9 x 13 glass baking dish you can probably reduce the initial baking time to 1 hour.
Tip: I usually make this and after 1 1/2 hours of baking I will uncover it, turn off the heat and leave the casserole in the oven to finish cooking slowly. That way I can make the casserole in advance and it is still warm and has set by the time I serve dinner.