Tammy's Easy Blueberry Muffins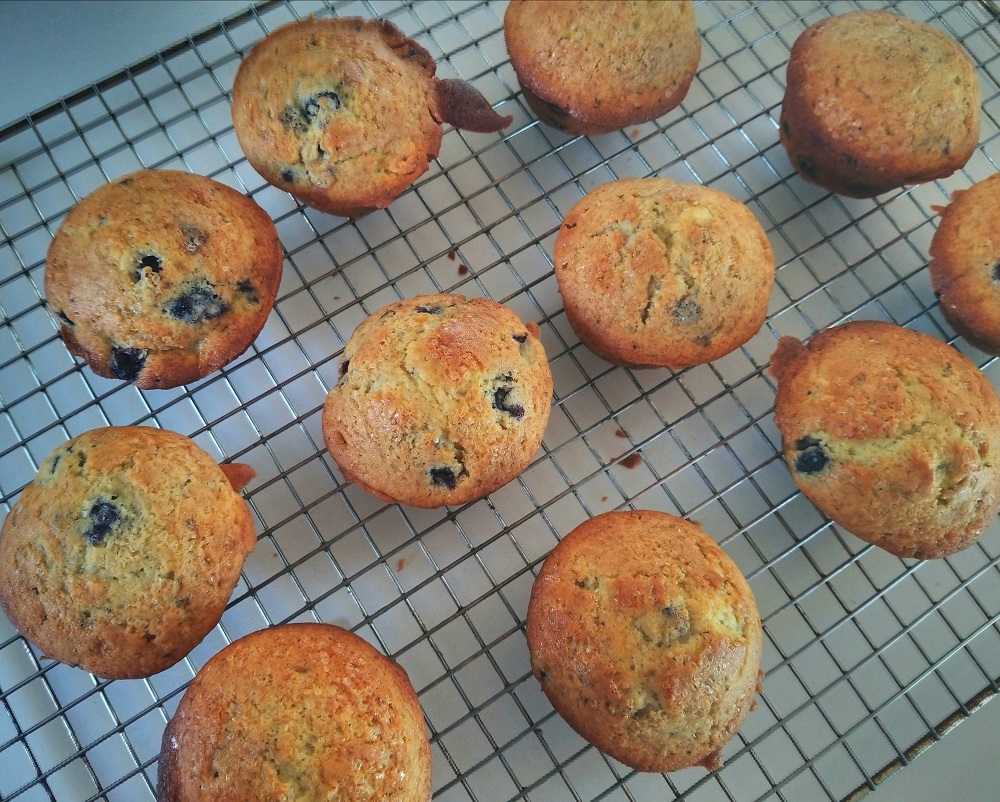 I have been making these muffins almost weekly. The family loves them and I have mot ingredients on hand. When fresh blueberries are not in season, canned blueberries will work fine.
One batch makes 12 muffins but these go fast.
Blueberry Muffins – makes 12 medium size muffins
Ingredients:
1/2 cup butter softened
3/4-1 cup sugar
2 eggs
1 tsp vanilla
1/2 cup buttermilk (use 1 cup sugar) or milk (use 3/4 cup sugar)
2 cups blueberries (or 1 can drained)
1 tsp lemon zest (optional)
1 tsp turbinado sugar (optional)
Flour mixture:
2 cups flour
2 tsp baking powder
1/2 tsp salt
Directions:
Preheat oven to 375 degrees
Cream sugar and butter until fluffy. Add eggs one at a time until well mixed. Add Vanilla.
Add half of the flour mixture to butter mixture and then add buttermilk. Mix until combined. Add the rest of the flour mixture and lemon zest (optional).
Fold in the blueberries by hand.
Grease 12 muffin tin and put batter in cups. If you want, sprinkle turbinado sugar on top.
Bake on the middle rack for 30 minutes.
Once cool, remove from muffin tin and allow to cool on rack.