How to Make Peppermint Bark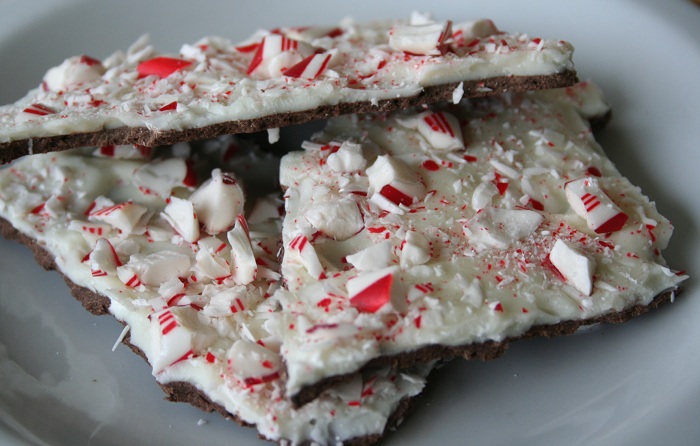 I LOVE peppermint bark.  It is the perfect holiday gift.  I remember when I worked in real estate, some co-workers used to give me a box for the holidays.  Their client makes Peppermint Bark for William Sonoma.
When I was working full-time it was one of my go-to-gifts for clients.
Now that I am home everyday, I have the time to make homemade gifts and this is one of the easiest ones to make.
You can use your favorite brand of chocolate.  I am too lazy to temper or even use a double broiler so this is a microwave recipe and practically foolproof!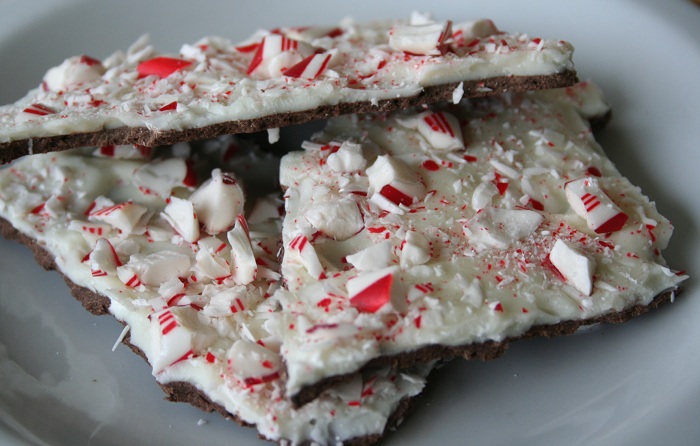 Peppermint Bark Recipe
Ingredients:
1 12 oz bag of semi-sweet chocolate
1 12 oz back of white chocolate
6-7 candy canes crushed (should be about 1 cup)
1/2 tsp peppermint extract (optional)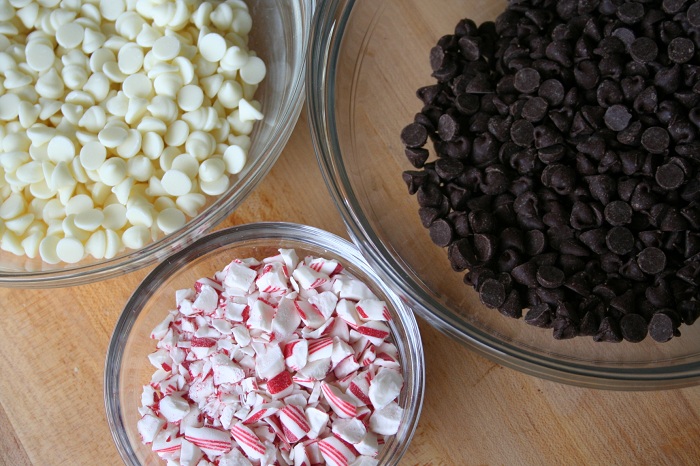 Directions:
1. In a microwaveable bowl, melt the semi-sweet chocolate for 2-2 1/2 minutes stopping
every 30 seconds to stir the chocolate.
2. When the cholocate has melted, if using peppermint extract stir it in now. The spread the chocolate on a silpat on a rimmed cookie sheet. If you do not have silpat, you can use wax paper. Spread the chocolate about 1/8 inch thin. Put the sheet of chocolate in the
refrigerator to harden.  I score the chocolate a bit to help the white chocolate adhere.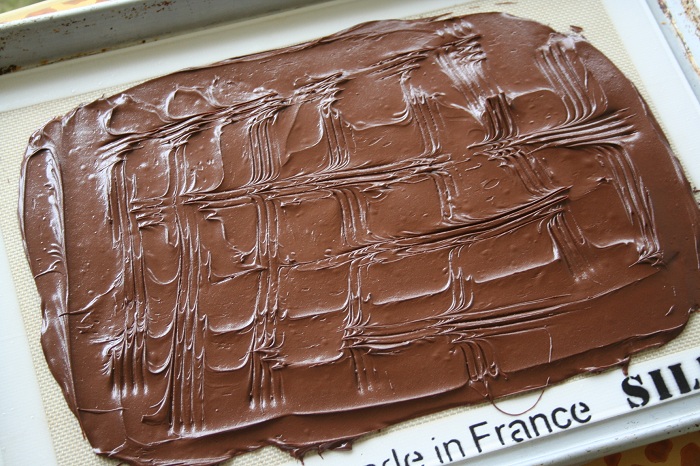 3. While the semi-sweet chocolate is hardening, melt the white chocolate in the microwave for about 2 minutes, stopping every 30 seconds to stir the white chocolate.
4. When the white chocolate has melted, bring out the sheet of semi-sweet chocolate and pour the white chocolate on top and spread evenly to cover.
5. Sprinkle crushed candy cane pieces onto the wet white chocolate and gently press the candy cane pieces into the white chocolate to help it adhere. I press the pieces in deep because they tend to fall off if you do not.
6. Put sheet back into the refrigerator for at least 45 minutes until harden, then break into pieces. Put pieces into an air-tight container and keep refrigerated.