Massaged Kale & Mango Salad (Inspired by Aarti)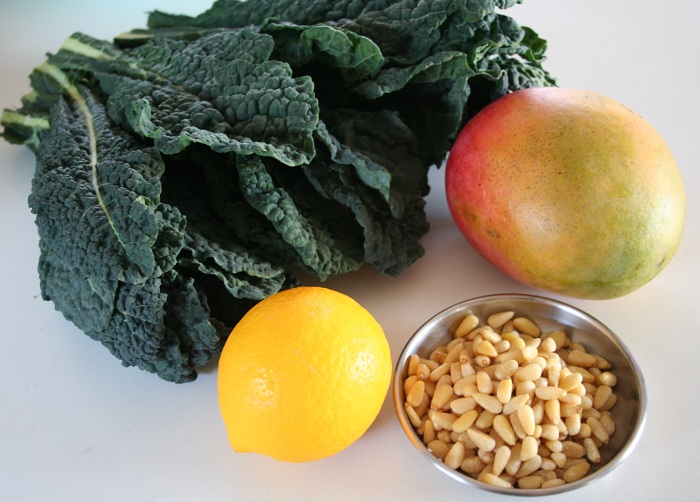 I know…I watch way too much tv! I go through periods where I will watch hours of cooking shows…now I am more into Zombie shows, I guess that I why I am trying to become self-sufficient but I'll save my zombie apocalypse post for another day.
Ok, back to my story (sorry it is late and my brain is fried!)…well, I used to love The Next Food Network Star and Aarti Sequeira won. She is super cute and makes really interesting food.  One of her recipes was this raw, massaged kale salad…sounds gross but it is very yummy!
I am kind of sad because I heard her show got cancelled. I am not in the food network loop like I used to be so I do not know who to watch anymore.
Here is a variation of her Massaged Kale & Mango Salad. I love making this salad because it actually tastes a lot better the next day and I can use the amazing meyer lemons from our tree. The salad is a great pairing with all the fatty, glutonous food I make.
Healthy but tastes delicious….this is coming from the gal that refuses to diet…just ask my trainer.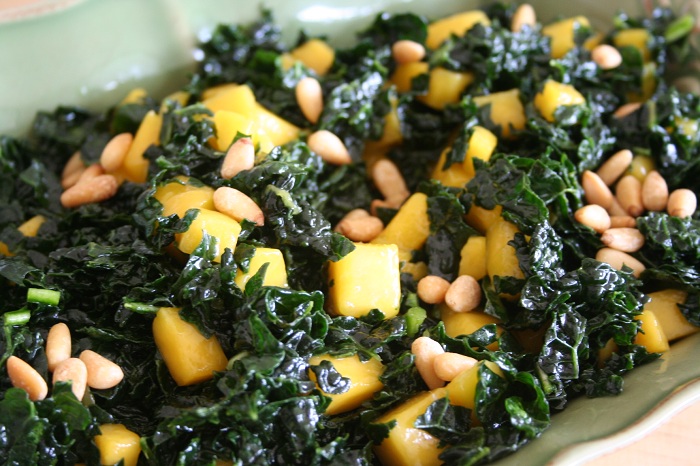 Massaged Kale & Mango Salad
Serves 4
Ingredients
1 bunch kale (black kale is especially good), stalks removed and discarded, leaves thinly sliced
1-2 lemons, juiced
1/4 cup extra-virgin olive oil, plus extra for drizzling
1 tsp Kosher salt
1-2 TB honey
Freshly ground black pepper
1 mango, diced small (about 1 cup)
Small handful toasted pine nuts, about 2 rounded tablespoons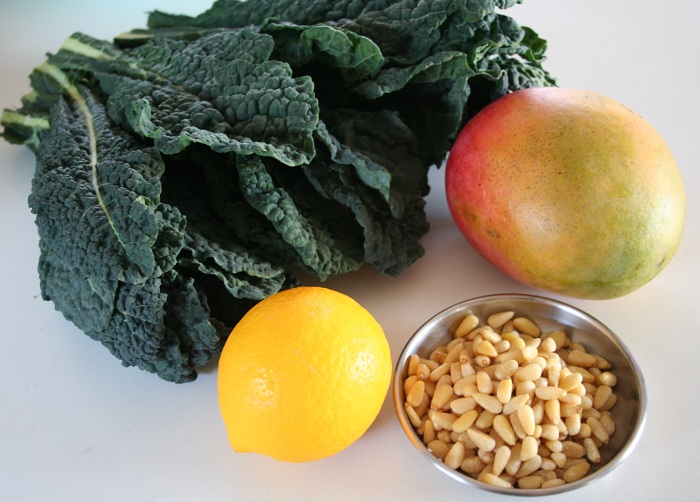 Directions
In large serving bowl, add the kale ribbons (instructions below), half of lemon juice, a drizzle of oil and a little kosher salt. Massage until the kale starts to soften and wilt, 2 to 3 minutes. Set aside while you make the dressing.
This is what the Kale will look like before it has been massaged.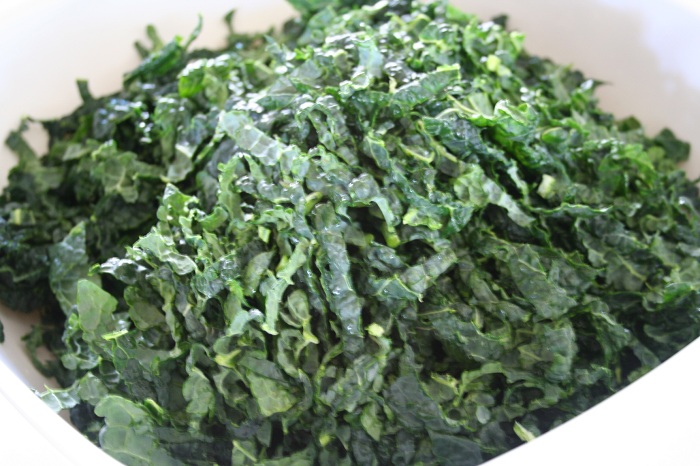 ….and this is the Kale after is has been massaged 😉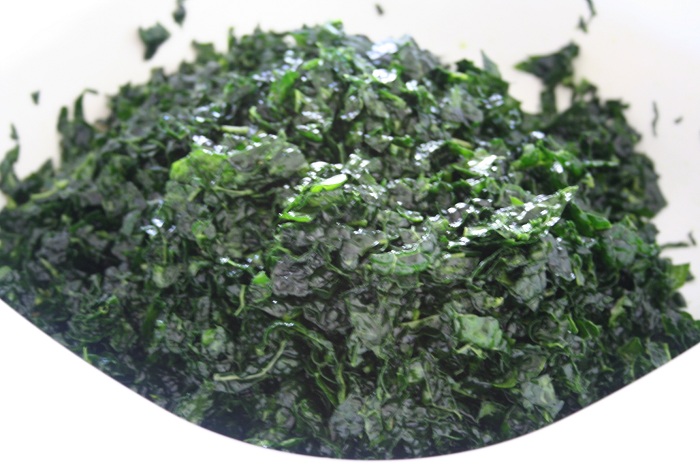 In a small bowl, whisk remaining lemon juice with the honey and lots of freshly ground black pepper. Stream in the 1/4 cup of oil while whisking until a dressing forms, and you like how it tastes.
Pour the dressing over the kale, and add the mango and pepitas. Toss and serve.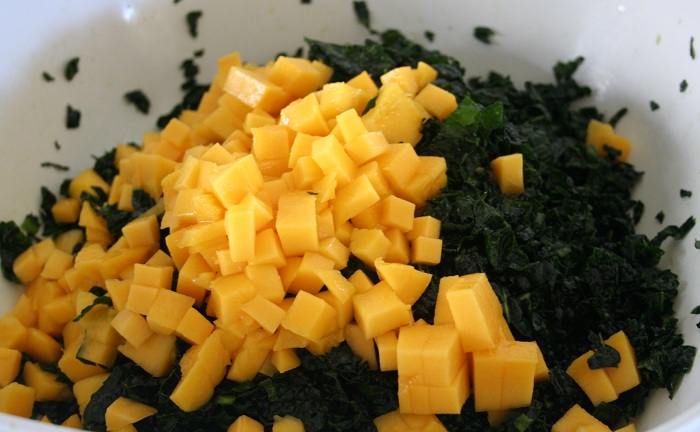 How to Cut Kale into little Ribbons for the Salad.
1. First Strip the leafy part from the stem.
Here is the kale leaf.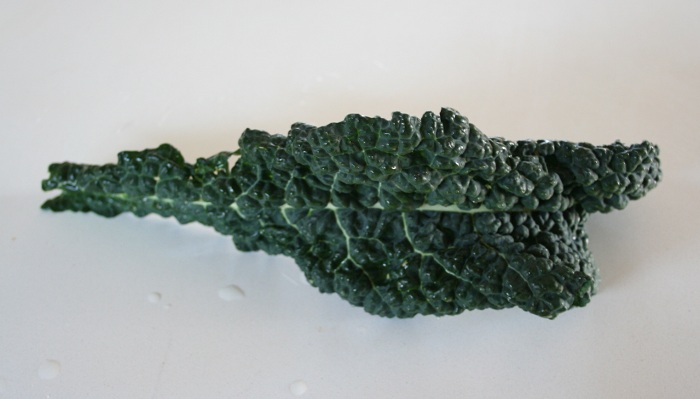 I use my fingers to just strip the leafy part from the stem.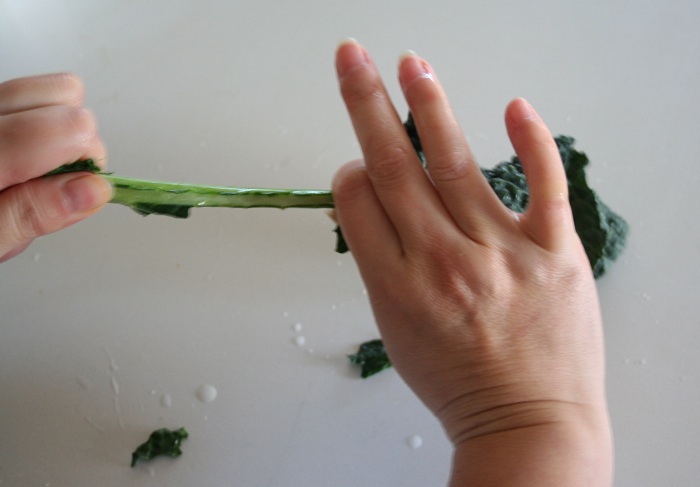 It will look like this when you are done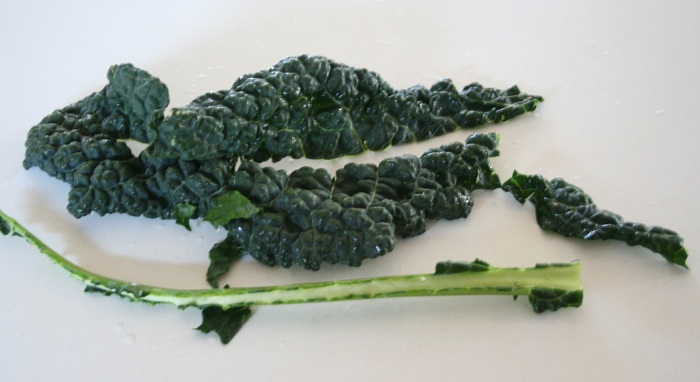 Then I take a stack of stripped leaves, stack them up about 10-15 at a time and cut into ribbons.
DO NOT throw away the stems.  I like to them them in a ziploc back and put them in the freezer to add to soup broth.