Sauteed Swiss Chard with Bacon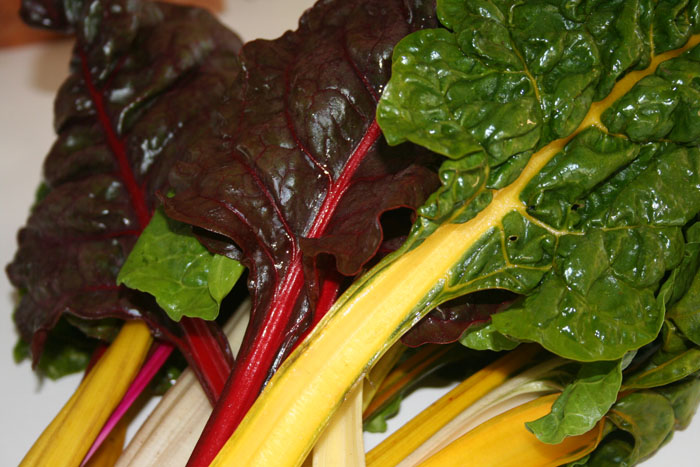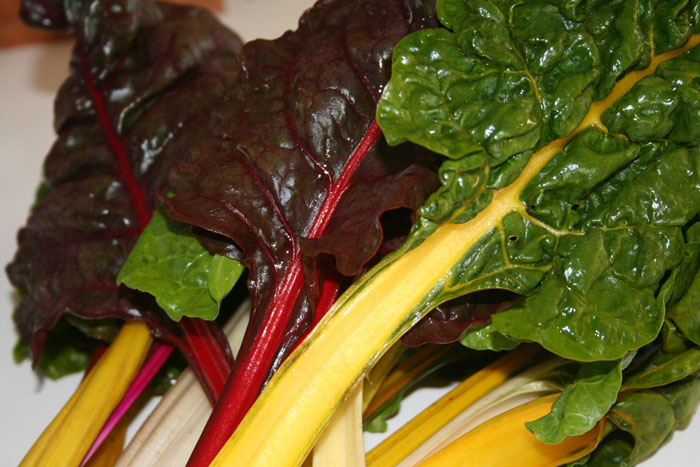 One of the easiest things to grow in my garden is swiss chard. It grows through the winter and is one of the few things we harvest when it is cold outside.
Since it is so easy to grow and so good for you we eat alot of it. Did I mention how tasty it is as well. Even if you have picky eaters that do not like greens they will love this.
3 slices of thick bacon cut in lardons (sticks about 1/4 inch thick)
2 large shallots diced
3 cloves of garlic minced
2 bunches of swiss chard (stalks cut off into 1 inch piences, leaves chopped coarsely)
1/4 cup chicken broth
1 TB balsamic vinegar
pinch of red pepper flakes
salt & pepper
olive oil
put a little olive oil in a hot pan and add the bacon. Fry bacon until crispy and remove. Save 2 TB of bacon grease and saute shallots and grlic until softened. Add pepper flakes, swiss chard stalks and chicken broth and cook until stalks and just tender. Add Swiss chard leaves, balsamic vinegar and salt and pepper to taste.