Braised Pork Belly Sandwich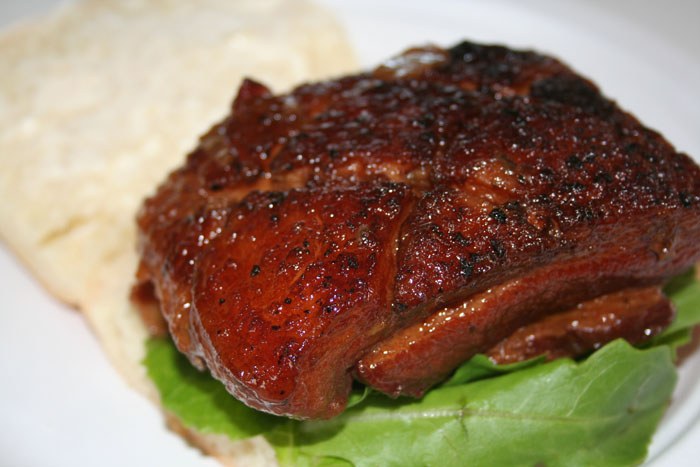 One of the latest fads at trendy restaurants is the use of pork belly. It is like what seared ahi tuna was in the middle of 2000, almost every restaurant has its own version of it.
My favorite preparation is braised. This renders out alot of the fat and just leaves the pork belly so tender and flavorful.
I was watching food network and Aaron McCargo was making a Braised Pork Belly Sandwich. It looked awesome so off to the store I went in search of pork belly. I used his recipe but made some changes to it to suit my taste.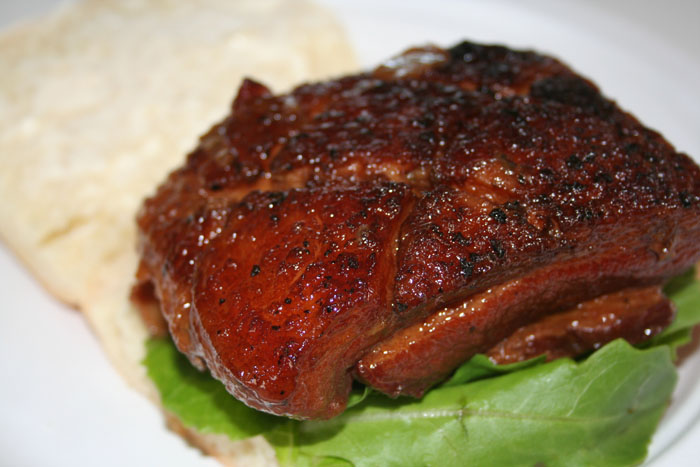 Ingredients
• 6 (8-ounce) square portions pork belly
• Kosher salt
• Freshly ground black pepper
• vegetable oil, to coat bottom of pan
• 6 whole cloves garlic
• 1 onion, diced
• 1/4 cup brown sugar
• 1/4 cup balsamic vinegar
• 2 tablespoons Dijon mustard
• 1/4 cup dry portobello mushrooms
• 1 Scotch bonnet peppers or jalapenos, optional
• 2 cups beef broth
• 2 cups chicken broth
• 6 small ciabatta rolls, split and toasted
• 8 ounces smoked mozzarella, sliced
• Mayonaise
• Arugala
Directions
Preheat oven to 375 degrees F.
Score the pork belly several times on fatty side. Season with salt and pepper, to taste.
Coat a large Dutch oven, over medium heat, with oil. Add the pork belly, 1 piece at a time, scored side down, to the pot. Sear slowly to render the fat on all sides for 3 to 4 minutes. Remove from pan and set aside. Drain off the excess fat leaving 3 to 4 tablespoons and add the garlic. Brown the garlic, then add the onions and cook until slightly colored, about 2 to 3 minutes.
Stir in the brown sugar and balsamic and cook until syrupy, about 1 to 2 minutes. Add the Dijon and whisk until smooth. Stir in the rosemary, mushrooms, peppers and broths and bring to a boil. Return the pork belly to the pan, cover and put in the oven. Braise until fork tender, about 1 1/2 to 2 hours. Remove from oven and transfer the pork belly to a platter.
Ingredients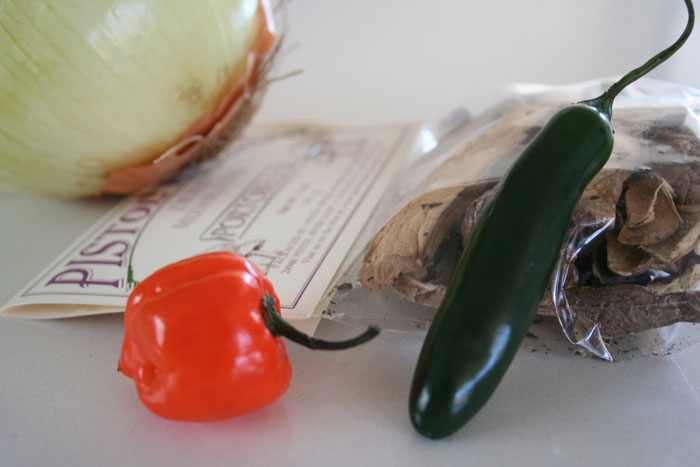 Pork Belly with Salt and Pepper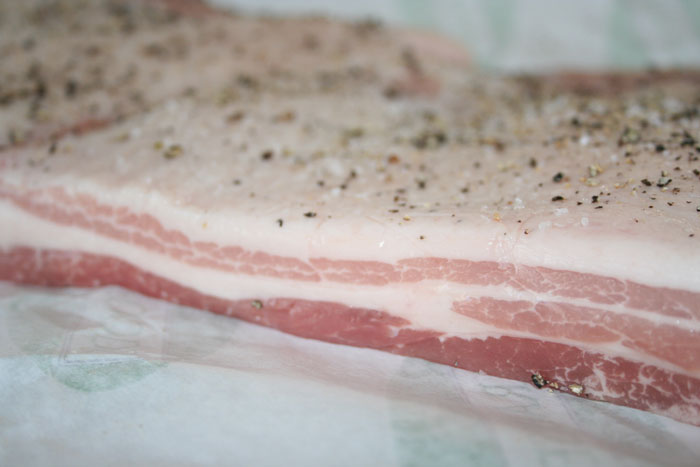 Scored and cut into sandwich size pieces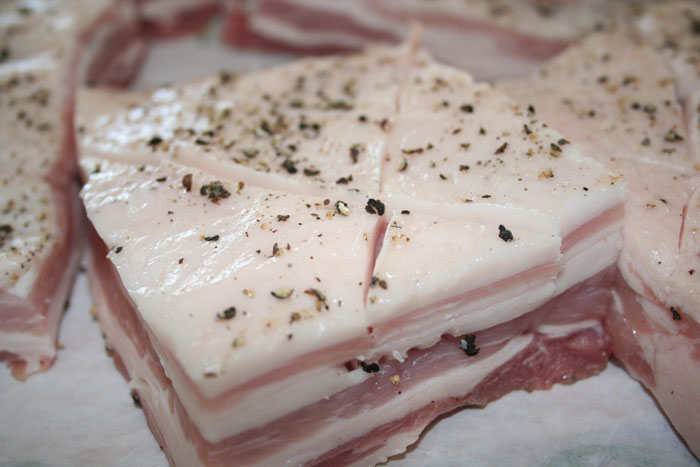 Fried Pork Belly