Roasted Salsa Verde Recipe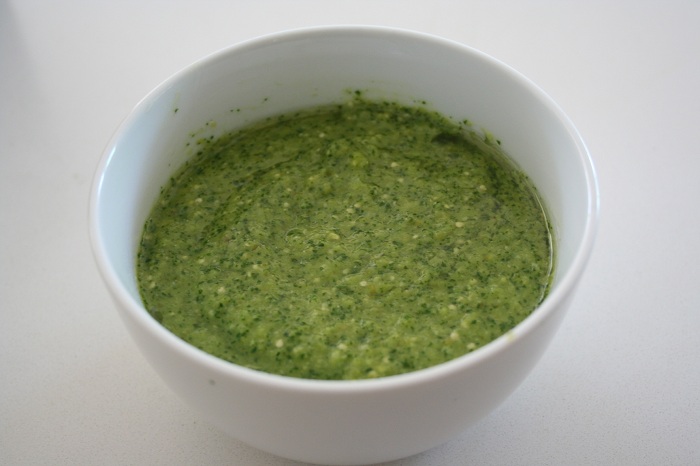 So I just posted about what I harvested from the garden yesterday.  I have been anxiously waiting for my first batch of tomatillos so I could make some salsa verde.  I LOVE salsa verde….it is my favorite salsa and I can practically drink it.
We had some friends come over so I thought I would whip up a quick batch of some Roasted Vegetable Salsal Verde.  I was tired and too lazy to chop and cook so this was a much easier way to make the salsa and the roasting added an extra layer of flavor.
This is what I picked from the garden and what tomatillos look like straight from the plant.  You need to remove the husk.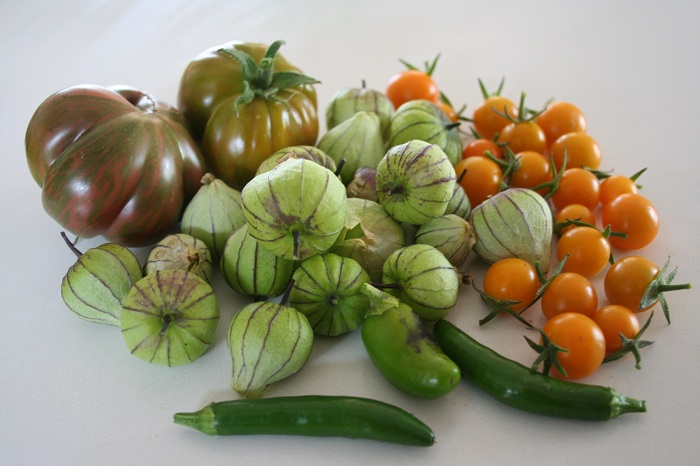 Here are the ingredients:
1-1.5 lbs of Tomatillos
1 serrano pepper
1 jalapeno pepper
2 large cloves of garlic peeled
1/2 onion peeled and cut into wedges
small handful of cilantro (like 1/2 cup)
1/2 lime
1 TB kosher sale
1 TB honey
2 TB olive oil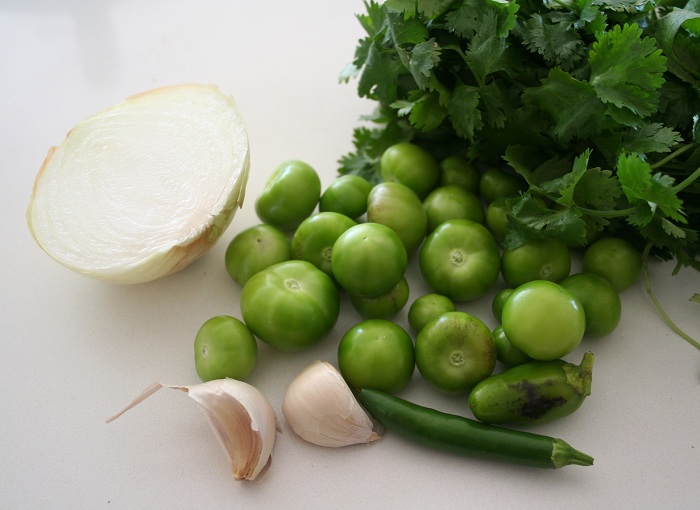 Directions:
1. Toss husked tomatillos, peeled garlic, onions, and peppers in oilive oil and sprinkle with salt.  Put in roasting pan and roast at 425 degrees for 15 minutes.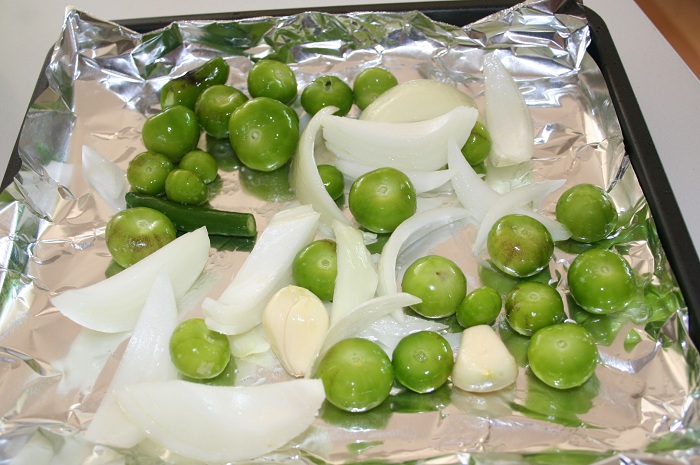 2. When vegetables are finished roasting, put them in a food processor or blender, add the juice from 1/2 lime, honey and blend.  If the salsa is too chunky add 2TB water to thin it out.  Salt and pepper to taste.
This is super easy to make and quite tasty!!