5 Ingredients or Less Recipes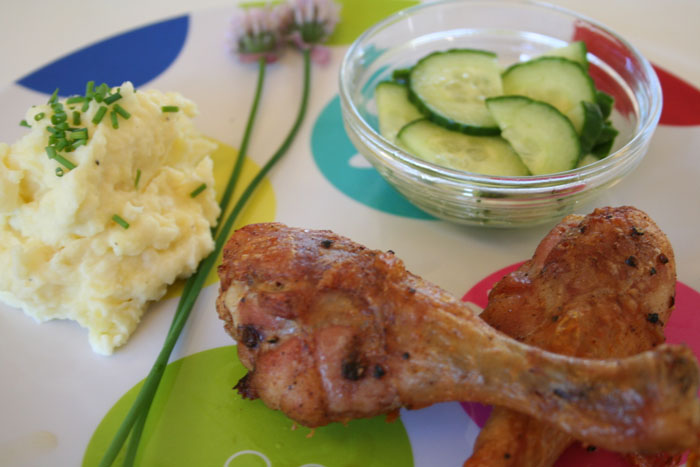 We have been cooking very simply lately. If you use quality ingredients, there really isn't much need for all the extra ingredients.
I posted a recipe below for crispy chinese 5 spice chicken drumsticks. If you don't have 5 spice, you can just use salt and pepper.
In the picture is also a really simple cucumer salad. It is an english cucumer that has been sliced, 1/4 cup of rice wine vinegar. If you want some heat you can add sliced hot pepper or sliced red onions for more flavor. It doesn't get easier than that.
I also have some sour cream mashed potatoes. Potatoes, sour cream, milk, salt and pepper.
This dinner is a breeze to put together, is very inexpensive and makes GREAT leftovers!