Cold Brewed Coffee cà phê sữa đá (Vietnamese Ice Coffee)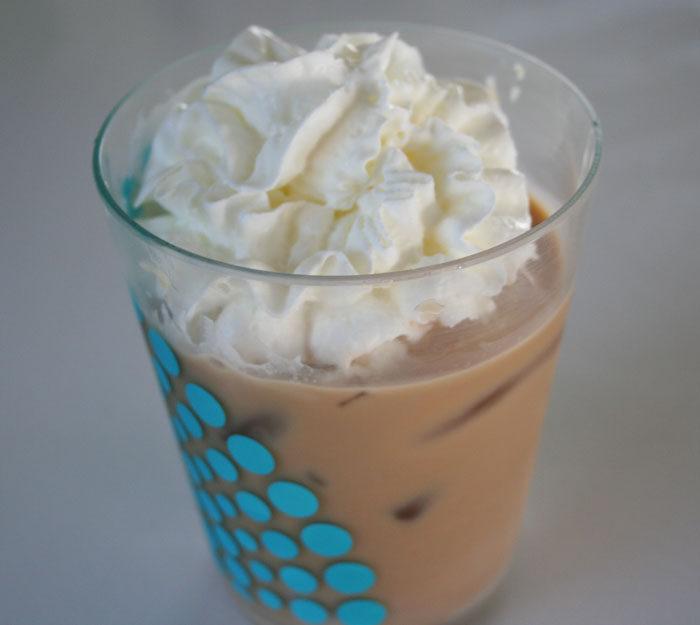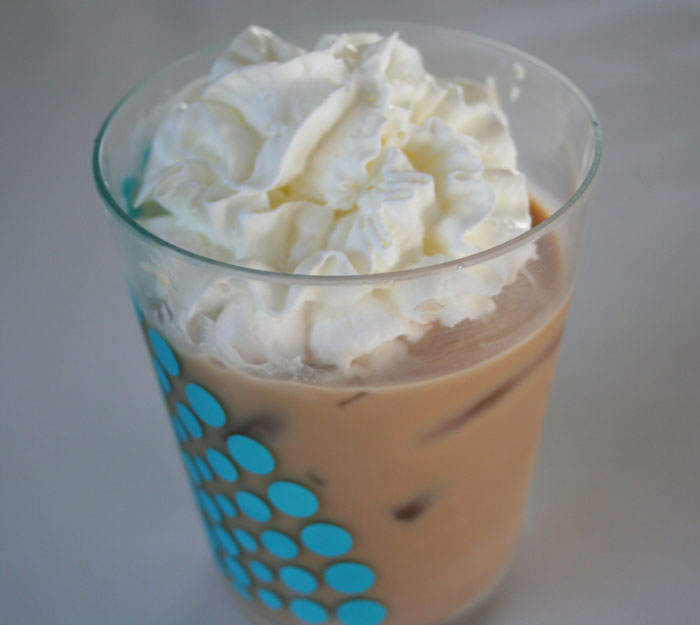 Boy has it been hot! Today topped 90 degrees in the shade. Normally I would complain about the heat but I made a batch of cold brewed coffee and it is sitting in my fridge, ready for my consumption.
Today I made a cà phê sữa đá (pronounced 'cafe sue dah') with the brew. What the heck is cà phê sữa đá, some might ask…well, it is only the perfect beverage for hot summer days.
Ca phe sua da or cafe sua da (Vietnamese: cà phê sữa đá, literally "milk coffee with ice") is a traditional Vietnamese coffee recipe made with strong coffee, sweetened condense milk and ice.  Pretty simple!
Here is the coffee before it has been stirred.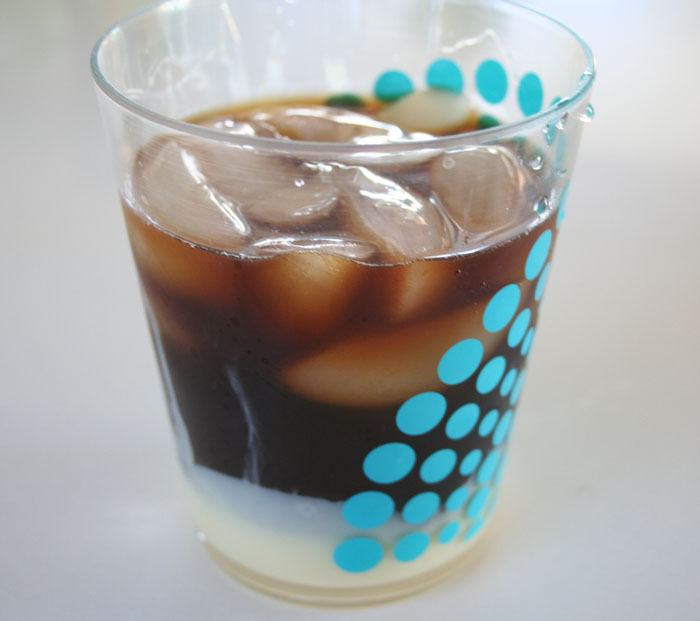 The twist that I added, was in lieu of freshly HOT coffee, I made a large batch of strong, cold brewed coffee that I keep in the refrigerator.
How to make cold brewed coffee.
Take a large, non-reactive pot or bowl and fill it with 12 cups of room temperature water and pour in about 1 lb of coursely ground coffee. Give the mixture a stir and let it site for 12-14 hours.
After 12-14 hours pour the mixture through a fine sieve that has been line with a paper cofee filer or a couple of layers of cheese cloth.
Keep in the refrigerator for up to 10 ays (if it lasts that long!) and pour when desired.
You can either add sweetened condensed milk like I did or make a simple syrup to sweeten the coffee.