Creamy Rice Pudding (with Dried Cherries and Raisins)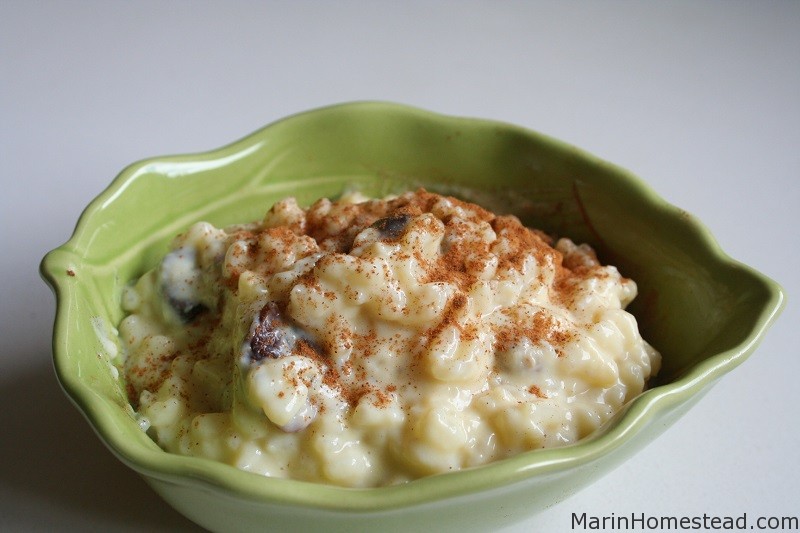 I love a good rice pudding.  It is such a simple yet satisfying dessert.  It can also be made in less than 30 minutes with a few ingredients found around the house.
Here is a basic recipe to make creamy rice pudding.  You can easily change the flavor profile or add different add-ins.  The addition of the egg yolks really make the rice pudding really creamy like a custard base.  I opted out of adding any cream because that makes the rice pudding taste fatty without the velvety texture that the eggs add.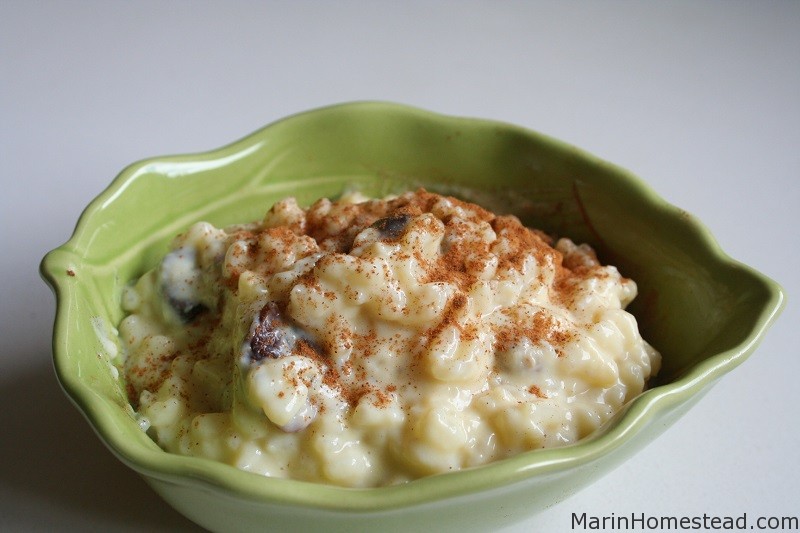 Creamy Rice Pudding with Dried Cherries and Golden Raisins
(makes about 4 cups)
Ingredients:
4 cups of whole milk
1/2 cup of medium grain rice
1 pinch of salt
1/3 cup of sugar
2 large egg yolks
1 1/2 tsp vanilla extract
1/8 tsp cinnamon
1/8 tsp nutmeg
Optional:
1/2 cup of golden raisins
1/2 cup dried cherries
shredded coconut
slivered almonds
Directions:
1. In a medium pot bring milk, salt, cinnamon, nutmeg and rice to a boil. Lower temperature to low and simmer for 15 minutes covered, stirring often.
2. Take off lid and cook for 8 more minutes allowing the liquid to evaporate a little.
3. Whisk egg yolks, sugar, and vanilla. Add 1/2 cup of hot milk from the rice mixture and add to the egg mixture whiile whisking to temper the egg mixture.
4. Add the egg mixture to the rice mixture stirring briskly and let cook for 1-2 minutes more to set up.
5. Add the dried cherries and raisins. The pudding will tighten up as it cools.