French Coconut Pie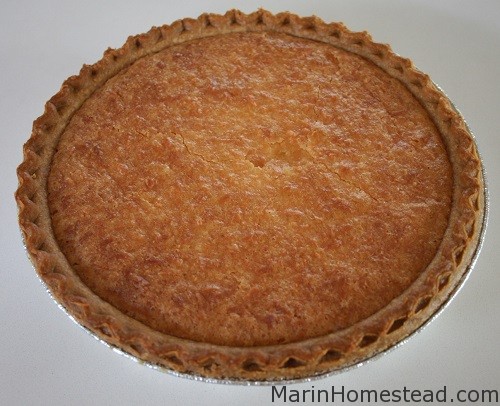 Whenever we get invited over to a friends house for dinner, we always offer to bring desserts and pies are always a hit!
During the winter when fruit is not in season I love to do a French Coconut Pie.  I discovered this pie at the Farmer's Market.  There was an artisan pie maker that was selling her pies by the slice.
These are a breeze to make.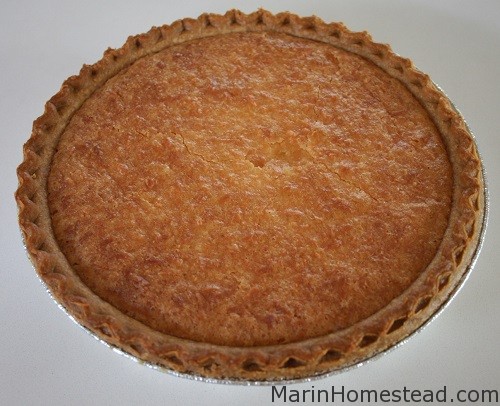 French Coconut Pie
Serves 8
Ingredients
3 whole Eggs (beaten)
1½ cup Sugar
2 cup Flaked Coconut
1/2 cup Butter (melted)
1 Tablespoon White Vinegar
1 teaspoon Vanilla Extract
1 pinch Salt
1 whole 9″ Uncooked Pie Shell (or homemade Pie Crust)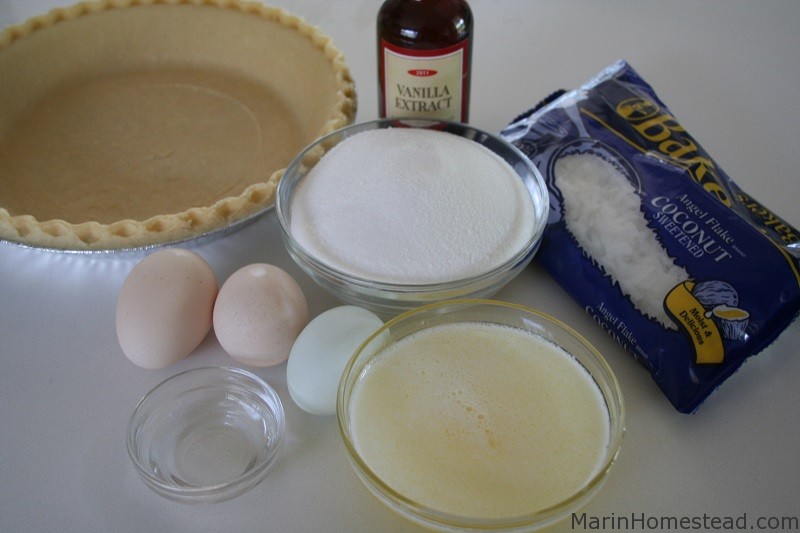 Directions:
1. Preheat oven to 350 degrees.
2. Mix eggs, sugar, butter, vinegar, vanilla, salt until completely mixed together. Add Coconut and incorporate.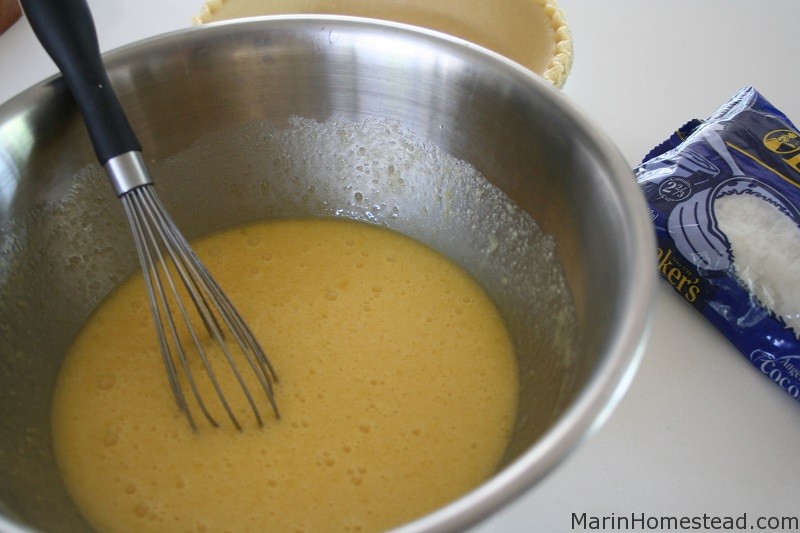 3. Pour into unbaked pie crust and bake in a 350 degree oven for approximately 1 hour.