Cheese Stuffed Jalapeno Peppers Wrapped in Bacon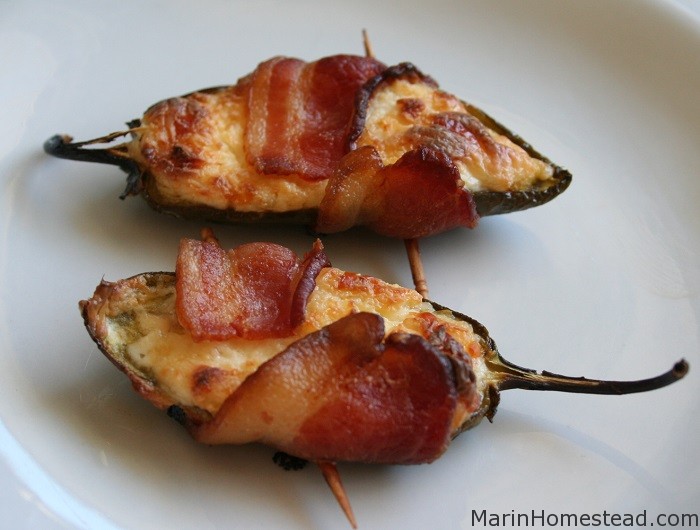 We are prepping our garden beds for our summer gardens and I am really excited this year.  Usually we focus on tomatoes (I am sure you can see our love of tomatoes by all the recipes that are posted!).
Last summer we started really loving the different types of peppers that we great.  We grew Jalapenos, Shisito, Serrano, and Anaheim peppers.
Peppers make such a tasty snack or starter to any summer meal.
Here is one of my favorite things to do with Jalapenos.  I make these for potlucks or to bring to the beach as a snack.  They are soooo worth the effort to make.  I have been dreaming about these peppers and will put in extra jalapeno plants so I can share with my friends.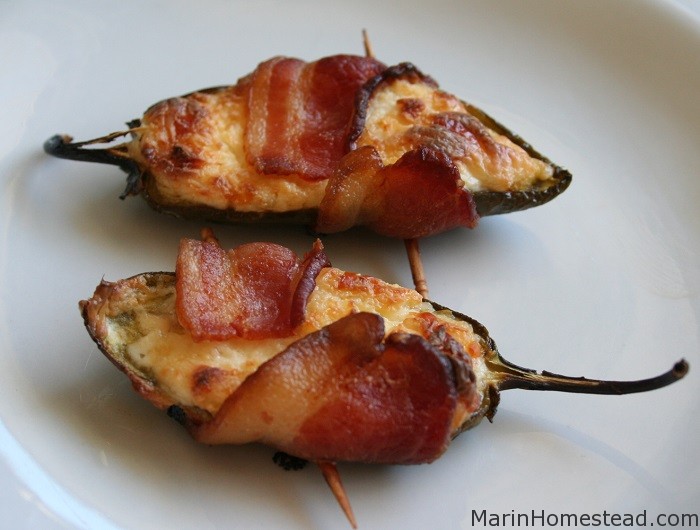 Cheese Stuffed Jalapeno Peppers Wrapped in Bacon
(serves 6-8 as an hors d'oeuvre)
Ingredients:
20 Large Jalapenos
2 blocks of creams cheese softened at room temperature
2 large cloves of garlic finely minced
4 TB parmesan cheese

1 1/2 lbs of bacon (thin slices easier to wrap at least 10 slices)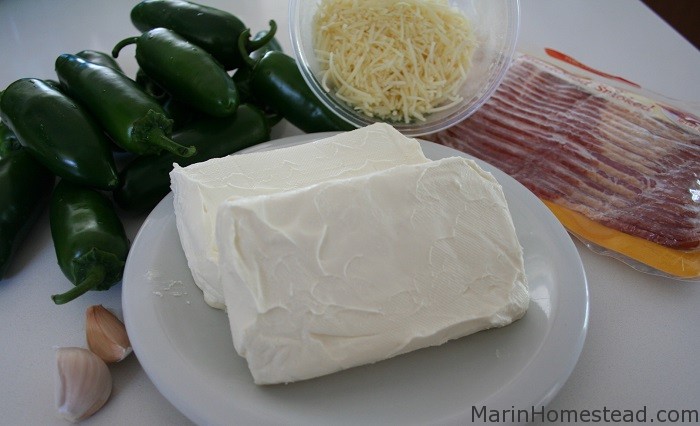 Directions:
1. While cream cheese is coming up to room temperature, prepare the jalapeno peppers by cutting them in half lengthwise and cleaning out the seeds and membranes.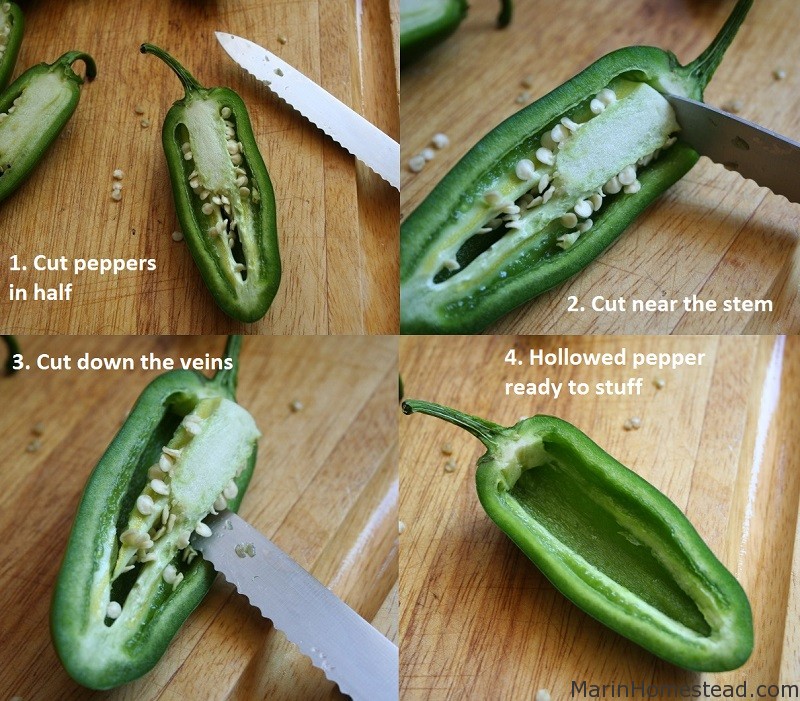 2. In a large bowl, mix softened cream cheese, garlic and Parmesan cheese.
3. Preheat oven to 425 degrees.
4. Fill jalapenos with cheese
5. Cut bacon slices in half and take 1 piece and wrap around the peppers using a toothpick to secure the bacon. Note the bacon will shrink when cooked.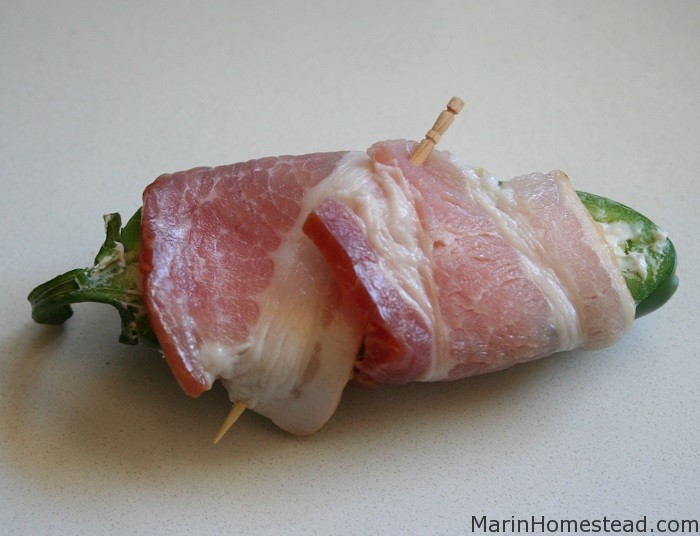 6. Bake on a cookie sheet for 20 minutes or until bacon cooked to your liking.