Meyer Lemon Panna Cotta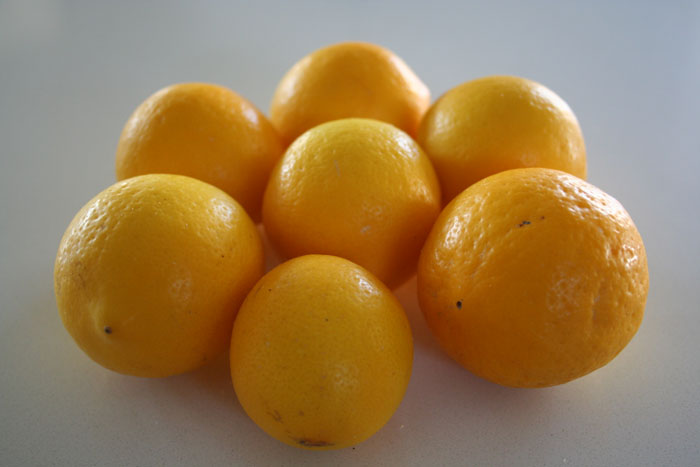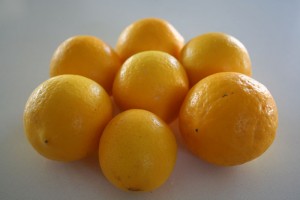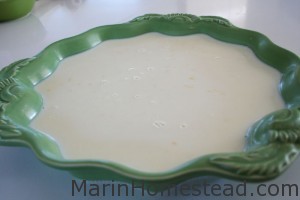 When life gives you meyer lemons…make Panna Cotta!
We have a great meyer lemon tree and this year should get a bumper crop. One of the my favorite desserts to make is Meyer Lemon Panna Cotta. It is so simple and easy and takes very few ingredients. I like to put mine in a shallow dish to serve.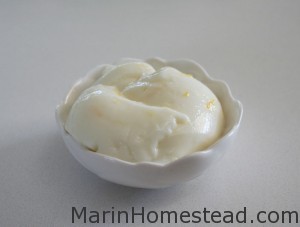 I got the original recipe from San Francisco Chronicle but have modified it a bit.
Meyer Lemon Panna Cotta
Serves 6-8
I like to use a shallow-ish rustic ceramic bowl for this dish so that people can help themselves.
•1 envelope unflavored gelatin
•1 cup + 2 tablespoons sugar
•1 cup whipping cream
•3/4 cup Meyer lemon juice (about4 Meyer lemons)
•2 tablespoons finely grated Meyer lemon zest
•1 cup Greek-style yogurt
Instructions: Sprinkle gelatin over 1/2 cup cold water in a small ramekin; let it soften for 5 minutes or until no dry spots remain.
Combine sugar and 1/2 cup water in a saucepan; bring to a simmer and stir until sugar dissolves. Turn off the heat and add the gelatin mixture, stirring until gelatin dissolves. Add cream, lemon juice and lemon zest. Let cool slightly.
Put yogurt in a mixing bowl and whisk to loosen it up. Add the cream mixture, little by little, gently stirring after each addition to break up any lumps of yogurt before adding more cream. Do not over stir, which will avoid air bubbles.
Pour mixture into a 5-cup bowl or mold. Tap the bowl on the counter to remove air bubbles. Cover and chill until set, 6 hours to overnight.