Serrano Pepper Jelly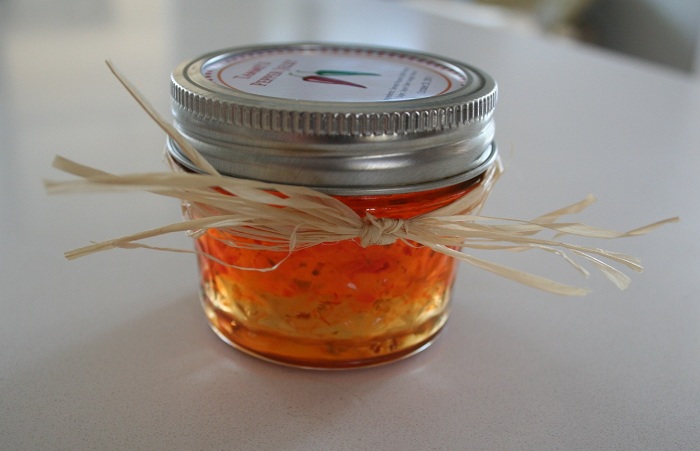 It looks like we are having another Indian Summer.  It is the end of October and still 80's out.  Time to harvest my hot peppers.  Now what to do with them?  Pepper Jelly, of course.  They are really cute and make great holiday gifts.
Here is the final product!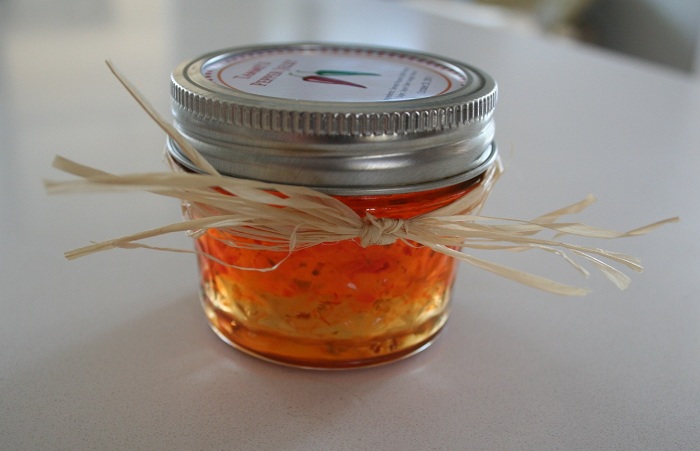 Serrano Pepper Jelly
Yields 7 8-oz jars or 14 4-oz jars
Ingredients 
1 cup chopped red bell pepper
1/2 cup chopped green serrano peppers
5 cups white sugar
1 1/2 cups apple cider vinegar
1 (6 fluid ounce) container liquid pectin ( like to use Certo brand)
Directions 
Step 1: Sterilze jars, lids and rings according to manufacturer's instructions.  Heat water in a Large pot or water canner.
Step 2: Remove stems, veins and most of the seeds of the bell and serrano peppers. Mince peppers in a food processor.
Step 3:  In a 5-quart pot over high heat, combine bell peppers, jalapenos, sugar and vinegar. Bring to a rolling boil; boil for 3 minutes. Remove from heat and cool for 5 minutes.  Skim off any foam.
Step 4:  Stirring constantly, add the pectin and let mixture continue to cool for 3 minutes more.
Step 5: Pour into hot, sterilized jars and top with sterilized lids. Secure lids with bands and put back in pot hot water and boil for 5 mins.  Remove from water and allow jars to cool slowly, creating a vacuum seal.  Jars may make a popping noise as they cool.
 Tip: let cool, gently remove the rim and dry the lid and rings (do this very carefully) so that you do not get rusty lids.  Place rings back on but be sure not to screw too tightly then set overnight. Sometimes it has taken 2 weeks for this jelly to set so be patient.
This recipe makes 14 4-oz jars.  I like to put them in small jars because at this size they are a perfect addition to a cheese and cracker plate.  Isn't the coloring gorgeous?  The flecks of peppers look like confetti.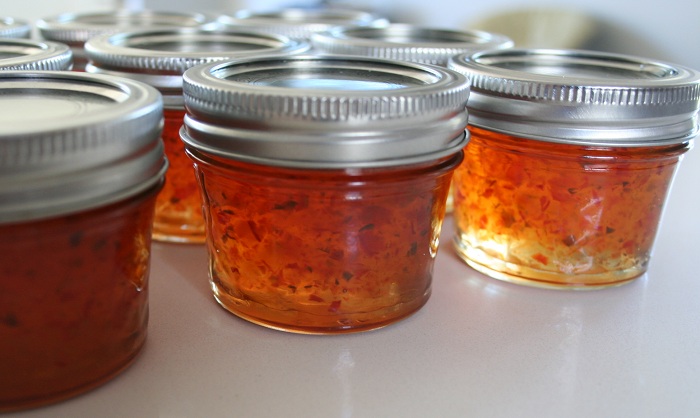 This is what my label looks like.